The-Hunting-Dog is supported by its audience. We may receive commissions on purchases made from links on our site.
During summers, dog crates or kennels can be troubling to use as dogs can become overheated due to the rising temperatures. This can lead to serious complications, some of which might even be life-threatening. Therefore, you have to constantly make sure your dogs are cool and happy in their crates. In such cases, getting a dog crate fan is the best solution to keep your pets from overheating.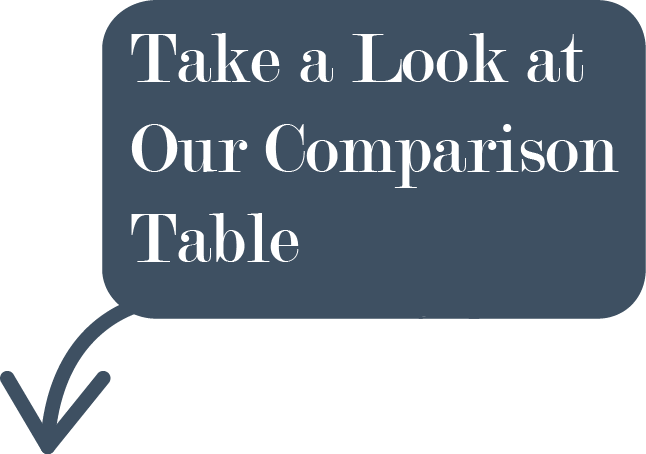 Based on our experience, we have created a list of Top 4 Dog Crate Fans
During the months of summer, overheating and heat strokes are very common in dogs. They do not even need to be outside to be overheated. They can overheat if they are left in a stuffy room or their crates or kennels are located inside a hot room. These health issues are more common in dogs whose owners are away for long periods of time.
Investing in the best dog crate fan for the hot months should be prioritized to keep your doggos cool and happy. In this guide, we will list the reviews of the best dog kennel fans as well as mention the tips and considerations for buying dog crate fans.
Heat Strokes and Overheating in Dogs
Without immediate treatment, heat-related health issues can actually become life threatening for canines. Overheating in dogs can cause heat strokes, heat exhaustion or even death by cardiac arrhythmias.
Apparent symptoms that could point toward overheating in dogs are fast and disoriented breathing, panting, bright red gums, collapsing, diarrhea and vomiting. Owner of field dogs should keep a close eye on their dogs for the symptoms of overheating as they are unlikely to stop hunting even when they become very hot.
Long-term effects of the condition can include liver, kidney, vascular and gastrointestinal damage as well as a dysfunctional central nervous system. Hence, overheating in dogs should never be taken lightly.
There are a lot of cooling products available in the market, such as cooling vests and mats and dog swimming pools that can help keep your pets cool in the summers. However, buying a dog crate cooling fan may be the most affordable and sound solution to protect your dogs from the scorching heat even when you are away.
What to Look For While Choosing a Dog Crate Fan
Following are some of the things that must be kept in mind while choosing the best dog kennel fan:
Durability
The quality and build of the cooling fan are essential considerations as they determine not only the cooling performance of the dog kennel fan but the product's durability as well. The manufacturing material, fan, hangers and clasps should be robust.
These fans are usually made of polypropylene plastic, which is lightweight, affordable, resistant to chewing and very durable. However, it is meant for indoor crates as exposure to sunlight and other elements is not suitable for the material. Therefore, always look for ABS plastic body for an outdoor dog crate cooling system.
Design and Size
Bladed table or floor fans are a big no-no for your dog's crate or kennel as the dog's hair can be caught by the blades. These fans can be very dangerous unless you put them outside the kennel or hang them high up.
If you choose to buy a bladed fan, make sure the quality of hooks is top notch as they keep the fan stable while it is running and hold its weight. Furthermore, look for dog kennel fans that have silicone blades and come with a smart casing to avoid or lessen any harm upon contact.
Bladeless fans are a much safer alternative for dogs and are often referred to as 'air multipliers' as they work differently. They come in different shapes and sizes and vary from a tower bladeless fan to a floor or table bladeless fan. A tower dog fan is mainly preferred as it suits most dogs.
Dog crate fans usually range from 3 inches to 7 inches in size. The size of the fan depends on the size of the crate and your own preference.
Noise and Airflow
Airflow depends on the speed of the fan. A higher speed will produce more airflow, but the batteries will not last long with a high speed and airflow. Therefore, the best dog crate fan is one that offers variable speed settings.
In addition to that, you would want the kennel fan to be quiet to avoid disturbing your furry baby. Many fans become noisy after a month's use, even if they were silent in the beginning. Hence, invest in a good dog kennel fan that offers a good balance between airflow and quietness.
If absolute quietness is at the top of your list, you should consider investing in a bladeless fan as they are quieter and make use of noise reduction technology. However, they are quite expensive as compared to regular dog fans.
Other Considerations
Additional factors to consider are accessories such as batteries, manuals and chargers. These accessories are pretty helpful as you do not have to spend extra on buying charging cables and batteries if they already come with the fan.
In addition to that, other accessories like clip-on clasps and hooks and the availability of replacement parts also need to be considered.
Moreover, make sure to get a warranty of the product you are buying as it guarantees the durability of the product. The longer the warranty, the better. Do make sure you buy from authorized sellers and manufacturers to avoid ending up getting knock-off products.
Dog Crate Fan Reviews
No products found.
It is a battery-operated fan that can be used as a dog kennel fan. It has multiple power supply options, which is very convenient and comes in handy when you are travelling with your dog in the summers. You can easily power it using a USB cable or batteries. You can even charge its battery with your phone adaptor.
Following are some of its core features:
Quiet Operation
The fan offers negligible noise as it works with very low sound and has been considered pretty suitable for a quiet environment. It can be used when you require silence, like when you are studying or working, but need to keep your dog cool as well.
Flexible
Its multiple power supply options and dual charging port make it a very convenient product. Other than that, it is heat resistant with fast air circulation and comes with a fan head that offers free-angle adjustments.
Its working time ranges between 6 and 24 hours. It can be completely charged in about 6 hours. It also has variable speed settings, including an energy saving mode.
No products found.
Great battery life

It is portable and perfect for travelling

Durable

Not noisy
It is made of polypropylene plastic and comes with a Velcro strip and hooks for installation. This pet fan has variable speed setting as well as an auto timer for half an hour to two hours. It is a mini fan perfect for your tiny puppies and dogs.
This USB fan is powered by a 2200 mAh Li-ion battery, which is rechargeable and lasts up to 6 hours after being fully charged. The fan comes with a USB charger and battery.
Following are some of its core features:
Convenient
The fan has been considered convenient because of its size and features. The variable speed settings allow the users to choose 5 different speeds so that the airflow can be changed according to the situation. It also offers a quiet operation. In addition to that, it has an auto timer that shuts the fan off after half an hour or two hours of operation.
Durable and Safe
It is very durable and flexible as it provides diverse features and a very robust and compact build with a smooth surface. It has been considered safe for pets to be around it and in stuffy environments, it keeps the air circulation flowing.
It is lightweight and portable

Safe for pets

Convenient and durable
Some customers complained about the fan being not as quiet as claimed

Battery life is short
3. Metro Airforce Cage and Crate Fan
This dog crate fan provides up to 100 hours of running time with two D batteries. It has two speed settings and is considered the quietest crate fan. It is pretty easy to install on any cage, crate or carrier box as it comes with secure clips and retractable clip-on hangers.
Following are some of its core features:
Easy to Use
This crate fan is actually very convenient due to its easy installation on any sort of crate and carrier and makes living and travelling for pets in summers easier. Its compact design and versatility add more to the usability of the product.
Quiet Operation
The Metro Airforce Cage and Crate Fan has been considered as one of the quietest dog crate cooling fans out there. Furthermore, its light weight makes it easier to carry and install as it can be hung either inside or outside the crate or carrier.
Very quiet operation

Compact design and light weight

Has a one-year warranty from the manufacturer

Very affordable
Batteries and USB adaptors are not included

Has only two speeds to choose from

Batteries can rattle around while the fan is running
4. Pro Select Cool Pup Crate Fan
This Pro Select dog crate cooling fan has been considered the best for travels. It has a compact build, is very lightweight and runs on a powerful motor and four C batteries. Its working operation involves giving a fresh airflow by expelling out the warm air.
Following are some of its core features:
Convenient Design
It has two operational speeds to choose from and keeps the pets cool in crates, cages and kennels. In addition to that, it comes with retractable arms that help the fan be hung on a cage or carrier. The cooling fan keeps dogs from overheating by providing a good airflow and removing warm air from the crate.
Versatile
The Pro Select Cool Pup Fan comes with a built-in thermometer to measure the temperature. It also offers a port for an AC/DC adaptor. Moreover, it produces negligible noise and, thus, will not bother your pets.
It has a powerful motor

Has a built-in thermometer as well as a port for an AC/DC adaptor

Has versatile features

Compact and lightweight
Uses up batteries fast

Not made of robust material
Conclusion
For dogs, summers can be very challenging as they are prone to overheating, which can lead to serious health issues. This mostly happens when they are confined to their crates or kennels for the most part of the day or when they are outside without any shade.
Dog crates and kennels can get very stuffy and humid, so there should be a proper dog crate cooling system in place. For the proper cooling system, dog crate fans are the best and simplest solution. That is why we have listed down some of the best dog crate fans for your little pups as well as huge doggos to keep them happy and cool during the summers.
Now, you are not going to find a lot of fans made specially for pets. There are some, but you will generally have to navigate through many available fans to find the ones that can suit your pet. Therefore, in this guide, we have gathered tips and considerations for everyone who is looking for a dog crate/kennel fan to keep their pets healthy and happy in summers. You must take into account the factors we have mentioned above before making a purchase.
The bottom line is to keep your pets happy. The fan you choose depends on how much you are willing to invest. There are plenty of affordable as well as expensive fans, but obviously their operation and features are different. So, do your research and make a wise purchase!