The-Hunting-Dog is supported by its audience. We may receive commissions on purchases made from links on our site.
Whether you're a new dog owner or an old one, by now, you've probably experienced the agonizing pain of dealing with scratched doors as a result of tantrums and hyper-activity from your furry babies. Unless you can magically stop your dog from scratching, you can't possibly have any other way to prevent this behavior.
Perhaps the best thing you can do for your furry pal and door is to put up a door protector or, more accurately, a dog scratch door protector. A door protector basically does what the name suggests – it guards and protects the door against scratches. It looks like a plate or a shield that you can insert at the bottom of the door.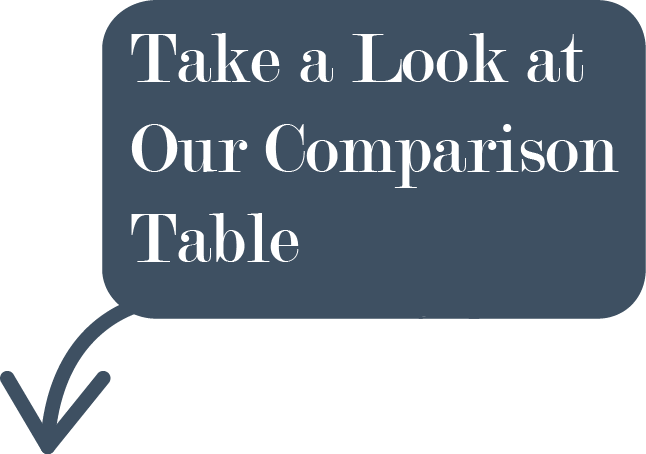 How You Can Benefit From Scratch Door Protector
These door protectors are a huge win for every dog owner. For one, with the scratch protector, you can save your door from looking like complete trash and help keep it in shape.
But apart from keeping your door intact, one of the most important benefits is that this shield protects your dog from the door as well. Scratching doors can harm your dog's paws by causing splinters from wood residue.
Hence, it is super useful and beneficial to have door protectors as it potentially saves your dog from being hurt.
Would you rather keep spending money to buy new doors or simply buy one door guard without the constant need for changing it? That's right! You would rather save up money by purchasing a door guard. And the best part is that these door guards are budget-friendly and affordable.
Factors To Keep In Mind While Purchasing A Door Scratch Protector
Durability:
Even after putting the shield up, chances are your dog will persistently keep attacking the doors which means you need to invest in some quality shield made with shatterproof and flexible features for increased durability and to fight off against your dog.
Material:
Any product made with quality materials is sure to hold off longer and have a long-lasting use. Durable and strong materials like high-quality polycarbonate or clear material help in determining the stability and overall performance of the door. 
Size:
Whatever product it is you may be buying, size is always a very crucial feature to remember. If the size doesn't match your requirements, the product can be easily rejected for use. Especially with door protectors, since your door will have a specific size guide, be sure to properly measure up and compare the product side-by-side.
Color:
Door shields may come in varying colors. Some come in black or some other color while some in clear transparent ones. In order to best fit your home décor and match with your door, the clear transparent ones are considered much more convenient.  
Easy to clean:
Doors with or without protectors are prone to dust, dirt, or any other debris. So it may be wise to invest in doors that are easy to clean and handle. Look for the ones which you can easily clean or wipe with a damp cloth or towel.
Easy to install: 
For easy installation, look out for shields that are lightweight and can be easily hung over the doorknob or placed under the door without much hard labor.
Our Top 6 Dog Scratch Door Protectors Reviews
By keeping in mind all the essential features, here's a list of some of the best dog scratch door protectors. Check out down below!
1. Clawguard Ultimate Door Scratch Shield
If you are looking for a door guard perfect for your small to medium-sized dogs, this is the ideal fit for your search. This ultimate scratch shield by Clawguard features a transparent noise control shield fit for any standard door.
The clear design of it gives a very neat and almost invisible look to your door. You will barely even notice the sheet.
Trim, shape, and manage! This flexibly made shield can be easily cut with any scissors and is customizable to suit your door needs. The sides of the shield come in two different feels – one with a smooth side for minimal scratching sound and the other with a textured side to make the sound audible.
In terms of the installation process, no additional hardware is required. Simply hang it over your doorknob and you are done with installation. To add additional support to the shield, hook and loop fasteners are added. These prevent the shield from swinging or falling off the door.
These scratch-resistant doors are high on durability; the guard holds up pretty well and is effectively resistant to scratches. It is perfect for training dogs and dealing with aggressive behaviors. For long-term use, Velcros are found to compliment well with the shields. 
Quick and easy installation
Noise control
Great for training purpose
Not compatible for large dogs
2. Petfect Premium Door Scratch Protector
This dog scratching door protector from the Petfect brand is probably one of the most efficient door guards out here. With its universal fit feature, it can easily fit any standard household door. Moreover, it's very versatile, perfect for use on other surfaces like furniture pieces, windows and more.
Regarding design, this scratch-resistant shield has a transparent look that can naturally blend well with your interior or exterior background. The shield can also fight well against paint damages, spills, dirt, and more.
The shields are made from super thin and lightweight polycarbonate material, which are found to be extremely durable and strong. Of course, even though it comes with a perfect ready-to-use size, you can always customize the shield according to your needs as it is super flexible and easy to handle.
It has an easy installation process that will save up plenty of your precious time and provide you with a yearlong worth of security. You can simply press the shield against the door and your work is done. You'll also get hook & loop to add extra stability but it's completely up to you to use as it's an optional feature.
Give this door guard a try and see for yourself as to why it's highly recommended for every dog owner. It is also suited for cats as well. Save yourself from the worry of waking up to a monstrous broken door.
Made from flexible and durable polycarbonate material
Protects the door frame
Ideal inside and outside
Does not cover a large area
3. In Hand Door Scratch Clear Protector
Here's another option for you if you are looking for a budget-friendly and durable door scratch protector. This is a scratch-resistant door guard from In Hand which provides you with a win-win situation if you are looking at protecting not just your door but also your walls or windows.
The built of this scratch protector is made of industrial-grade vinyl that is ultra-thin and clear which can hold off against the most aggressive scratches. If you are worried about the durability of the shield due to its thinness then you shouldn't.
These anti-scratch door protectors are lightweight, flexible, and extremely durable. You can lift them and place them however you want. The transparent design of the shield adds an additional touch of high-functionality as it can make your doors look neat and natural.
The protectors are designed to have easy installation and are also very easy to clean either with a damp cloth or a towel. Instead of the 'hang on doorknob' feature, this one comes with double-sided adhesive on the surface which allows you to place the protectors with ease and also remove it just as easily. This adhesive also makes it harder for dogs to swing or knock the shield out of its place.
In terms of compatibility, it can adhere well to any door construction – wood, glass, and even metal. As it is non-toxic, it's also very safe for the environment.
Easy to stick as well as remove
Good durability
Ultra-thin
4. Kebe Clear Door Scratch Protector
This one is a definite winner for any dog owner. It has a durable and sturdy construction owing to its industrial-grade thick and toxic-free vinyl. Paired with the pressure-sensitive adhesive surface, it is strong enough to hold off attacks from your dog.
This dog scratch door protector comes in a neat transparent design made to perfectly blend in with your furniture. This transparent look provides a natural training ground for your dog to stop scratching as these protectors eliminate the claw sharpening sensation from its surface. 
The best thing about these door protectors is, there is absolutely no need for you to use any sophisticated tools or hardware while installing. Easy installation is one of its top features. You can cut and trim and place it however you want. Attach it to any height, angle, or position. It is conveniently versatile and customizable.
It also packs up pretty well on versatility. These shields are ideal for not just household doors but complement other facilities such as the door frames, car doors, screens, windows, and many others.
Convenient and versatile
Easy to handle
Affordable
May not last very long on the outside
5. Starling's Car Door Scratch Guard
Next up on the list is the door shield from the brand Starling's. This one is specifically made to be used on car doors. From keeping your car clean to scratch-free, this particular dog scratch door protector has got your car covered.
This door shield is made from high-quality waterproof polyester fabric, which is washable after use. Additionally, it's also dirt and mud resistant. After a long day of use, you can simply wipe off the dirt components or pop it into the washing machine for a spin.
The installation system provides the protector with two choices. The first one is a Velcro strap and the second one is the plastic tabs, both are purely optional and you can use either one. It is also suited for all kinds of vehicles. From SUVs to trucks, you can put them anywhere as long as it's a car.
With three extra pockets on the surface of the protector, you can comfortably put things like doggy treats or toys while protecting your car from vicious scratches. Made from premium quality and convenient design, you can take your furry pal for a ride without worrying about any scratches.
Ideal for car dogs
Extra pockets for storage
Waterproof
Not ideal for household doors
6. K&H Pet Products Door Protector
This is another great addition to an anti-scratch door protector for cars where you can find security, design, and functionality all wrapped in one shield. Apart from its obvious function of resisting scratches, it's also hair and dirt resistant.
The dog scratch door protector from K&H pet products come in a variety of 3 colors – black, gray, and tan to exclusively meet and blend with your interior car décor. It also comes in a set of two, meant for both right and left side of the doors.
Made from synthetic quality fiber to ensure long-lasting durability, these shields can also be easily removed for wash and care.
It is provided with a special design feature that allows your windows to operate properly without any hindrance to the shield. It's also equipped with the easy installation feature and fits perfectly well with any car, be it trucks or SUVs
Multiple color choices
Ideal for any car
Functions with great durability
Does not have water resistance
Conclusion
Every dog lover knows how rewarding it can be to raise a furry friend but it also can be very tiresome sometimes in terms of finance and resource – from countless chewed up shoes to replacing household door and vehicle door panels.
By purchasing one of these well-made and functional dog scratch door protectors, you can save up on your resources while also saving your furry pal from a bad case of bleeding and painful paws.
Prior to making any purchases, make use of the buying guide given above and be sure to look for all the necessary features you need in any dog scratch door protectors.