The-Hunting-Dog is supported by its audience. We may receive commissions on purchases made from links on our site.
If you are the type of dog owner that loves to take care of your pet's nails and coat by yourself, you know that a portable dog grooming table is a must. They are hassle-free and saves a lot of time and pain for you and your furball. Regardless of the size of your dog, breed, or any other factor, you can find a grooming table specifically for your dog.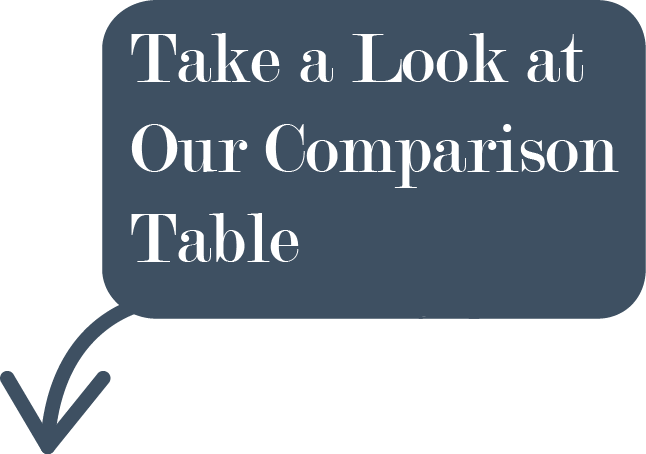 Based on our experience, we have created a list of Top 5 Portable Dog Grooming Tables
What Is A Dog Grooming Table?
Grooming tables are sturdy constructions to hold your dog in place properly while you groom their coat and nails. They are usually used by professionals but are also available for home use. These are designed to be efficient and time-saving. There are various kinds of tables for every size and breed of dog.
Though not necessary, many animal lovers purchase them to give the best to their pets. It is also a lot safer and less messy to use grooming tables instead of your bathtub or kitchen counter. 
I have come up with a list of some of the most comfortable and high-quality dog grooming tables in 2019.
But before we get to the list, there are certain features you must be wary of before making your purchase. The thing about these tables is that there is no one size fits all. Here is a quick but detailed buying guide to help you narrow down your search for your dog grooming table.
Buying Guide for the Best Dog Grooming Table
Size
One crucial feature you must keep in mind while buying a grooming table is the size. You have to make sure it is comfortable for your dog to fit in. It should neither be too small nor too large.
Manufacturers mostly provide measurements in inches, indicating the longest side of the grooming table. If you have to choose between too small and too big, go for the former. If it's too big, your dog won't fit in comfortably and may cause slippage and injuries.
Portability
If you're always on the move with your dog, or are running a grooming service, portability is a feature you simply can't ignore. Look for a lightweight grooming table that features foldable legs. This is also ideal for homes with limited space because you can easily fold it and store them away when not in use.
Non-Slip Surface
If the table does not have a non-slip surface, then your dog may slip off the table and get injured. To prevent this from happening, always ensure that the material on the surface of the portable dog grooming table is composed of non-slip material. Non-slip surfaces are also easier to clean and stays hygienic and reliable. Generally, a rubber coating is recommended.
Durability
You must also ensure that the foldable dog grooming table is durable and constructed with sturdy materials. Many manufacturers provide a warranty, and if you are purchasing an expensive grooming table, you can't risk not having a warranty. Your table will be made up of many components, so make sure it is of high quality and that it is rust-free. This will give longevity to your dog grooming table and in turn, save you money as you won't have to keep replacing it with new ones.
Adjustability
Are there particular features that determine adjustability? If you are talking about the grooming arm, it must be height adjustable on every table to suit your dog's size. Speaking of which, the electric and hydraulic chairs typically have great height adjustability features. You also have to make sure that the table is comfortable enough for your dog to change positions. Some adjustable grooming table even rotates, making it easy for you to groom your furry muse at any angle.
Storage Space
Since it's a grooming table, you will most certainly use grooming tools on your dog, and you will require space to store them. Some portable dog grooming tables maintain extra storage space precisely for this purpose. This feature is not so common and is mostly limited to higher-end models. If you want the additional storage, you may have to spend a few extra bucks.
Max Capacity
Another essential criterion for choosing a folding dog grooming table is selecting the correct weight. If you are going for a larger grooming table, this won't be much of an issue. But if you opt for a smaller table, the weight limit cannot be ignored. It won't hurt to weigh your dog on the table first before purchasing right away.
Why You Should Use a Dog Grooming Table
If you can afford a grooming table, it will be a lot easier on you and your dog. If your dog requires a lot of maintenance, there can be a considerable advantage. There are many benefits to having a dog grooming table.
Comfort
If you want your dog looking great at all times, taking regular trips to the bathtub can be tiring. Even if your dog is low-maintenance, it can still take up half an hour of your precious time. Bending over can also cause you physical pain. You will find plenty of tables with adjustable height, and you can also fold them when not in use.
All these tables ensure that you don't need to bend over, providing you with a comfortable and pain-free experience. It is the best choice for you and your dog.
Safety
When you groom your dog on a counter or kitchen table, there is a high chance that they will fall off, especially as they are wet. Particularly if your dog isn't fond of grooming, it can cause serious injuries as they wrestle trying to run away.
A foldable dog grooming table comes with a leash to hold your dog in place, and many tables have non-slip surfaces which prevent falling and slipping even when your pet is wet. This is one of the best advantages of having a grooming table.
Cleanliness
Whether you brush or trim your dog, hair fall is something you can't control. Things can get messy, clogging your bathtub or causing plumbing issues or just dirtying up the entire room. Grooming tables can help you with this by limiting the mess to a small area so that there's minimal clean-up later.
Most of the surfaces of portable grooming tables are also easy to clean. These tables minimize the mess and save you a lot of time. If you are a busy person and don't have time to take care of your dog, buying a dog grooming table will be worth every penny you pay.
Portable Dog Grooming Table Reviews
Now that you know what features to look for and how you can benefit from a dog grooming table, let's check out some of the best models in the market. 
Pet Any Way by Master Equipment
Looking for a foldable dog grooming table that is not only economical but also doesn't sacrifice quality? Then the Pet Any Way table from Master Equipment is a solid choice. The sturdy and portable design of this grooming table makes it possible for you to carry it around while taking up minimal storage space.
This table is constructed with durable steel legs, a laminated top, and a waterproof rubber surface for the best performance. It is also effortless to clean and is available in three sizes -30, 36, and 48 inches. It comes in bright blue and purple color options.
This dog grooming table is perfect for smaller dogs, and for people always on the go. The simplistic and minimal design takes up very little space and can be stored at the back of your car or in any area of your home without any issue. The adjustable arm also provides excellent stability when you tighten it for safety and comfort.
Its affordable price tag also makes it a very appealing choice. This grooming table is perfect for newbies or dogs that don't require high maintenance.
Verdict
If you own a smaller or medium built dog, this sturdy but straightforward grooming table is a good pick. It does its job excellently and is also very light on your wallet. It has very few cons and is a solid choice for people always on the go. However, if you have heavy dogs, look for other alternatives.
Sturdy Built
Portable Design
Comes in three sizes 
Waterproof
Economical
Non-slip surface
No storage space
May not be suitable for large or heavy dogs
Pet Dog Grooming Table ITORI
If you own a smaller dog like a Chihuahua, this portable dog grooming table is a superb pick. It provides a smooth and safe surface on which you can groom your furry friend. It comes with an anti-slip rubber surface so that your dog does not slip while you're grooming him, preventing injuries and bruises.
This lightweight grooming table with portable design makes it easy for you to carry it on the go and groom your dog anywhere. The rounded edges also prevent accidents. Safety is assured with this table from ITORI.
Not only are the four legs of the table constructed with stainless steel, but it is also corrosion and rust-resistant for durability.
The adjustable arm reaches up to 30.9 inches, which makes it viable for dogs of different sizes. Due to its foldable legs, it will take you less than a minute to fold and store it away. It even provides an extra mesh tray for you to store your grooming tools conveniently. 
If you are in search of portable grooming tables for small dogs, this table from ITORI should be at the top of your list.
Verdict
If you own a small dog, you can't go wrong with this table. The sturdy built and safety features make it an excellent choice. However, the small frame of the table might be a turn off for some pet owners. If you own a large or heavy dog, you are better off with other options. 
Very lightweight and portable
Rounded edges
Non-slip rubber top
Stainless steel construction
Perfect for small dogs
Not suitable for larger breeds
Might be short for some people
Flying Pig Grooming Mini Size Portable Table
Here is another solid foldable dog grooming table that will be perfect for smaller built dogs. The mini size grooming table from Flying Pig is mainly designed for secure storage and transport. It is flawless for home use and grooming. 
For enhanced stability, the legs of the table come with a non-skid feature that prevents wobbles and ensures optimum stability. The surface is also equipped with a bone-shaped non-slip texture that is not only durable but is also very easy to clean. This feature is perfect if you don't have enough time for grooming your pets. 
The table supports dogs up to 50lbs and is perfect for smaller dogs. If you are not a fan of joining bits and pieces together, you will love that this dog grooming table comes ready to use right out of the box.  
This table even has a lock feature so that you can lock it even when it is folded for maximum portability and storage. For your petite dog you will find few flaws with this table. It is available in orange, sky blue, and black color options for a quirky touch.
Verdict
Perfect choice for smaller built dogs. The tiny construction and portability is a sure sell for people always on the move; it is one of the most portable grooming tables I have come across and has a sturdy built. It supports only up to 50lbs, so it's not recommended for heavier dogs. If you like to store your grooming tools with the table, the lack of storage space might be a turn-off.
Portable and easy to clean
Perfect for small dogs
Easy to store
Sturdy built
Comes ready to use
Not for larger dogs
No storage 
Might be inconvenient for taller individuals
Tends to wobble
Master Equipment Pet Grooming Table
This portable table from Master Equipment is time-saving and provides you with maximum control thanks to its rotating feature that will effectively reduce the number of grooming steps you take. Your dog's weight will anchor the table at the ideal rotation.
It has an 18 diameter top which features a non-slip and easy to clean surface, saving you even more time. The rubber feet at the bottom ensures stability and will set the tabletop in position while you carry on your grooming duties. It can be placed on any flat surface and provides control and traction as you get to work.
The grooming arm can reach from 16 ¼ inches to 23 ½ inches, making the entire process safe and comfortable. The co-ordinating color loop will safely hold your pet in place.
This table from Master Equipment is perfect if you are always on the go and doesn't have the time to spend hours grooming your dogs. If you are in search of a rotating table, you can't go wrong with this one. It comes in attractive black, purple, and blue color options that will surely stand out. You will be very hard-pressed to find faults with this one.
Verdict
A must-have if you want to save time and are looking for a rotating foldable dog grooming table. This is not the most portable or lightweight, but it is an excellent choice if you want maximum control as you are grooming your dog. It's perfect for average or small built dogs.
Excellent rotating feature
Easy to clean
Ideal for medium or small built dogs
Slid free surface
Rubber feet
Time saving
Not for huge dogs
Not very portable
Flying Pig Heavy Duty Stainless
This heavy-duty dog grooming table has been created for professional use. This table from Flying Pig has a durable steel frame with non-skid feet to give you excellent stability and prevent wobbling while you carry on your grooming duties. 
The surface of the table also features a bone shape texture made with non-slip rubber so that you can safely groom your dog without accidents. The table frame is constructed with sturdy stainless steel, which is also corrosion and rust-resistant so that it will last a very long time.
The heavy-duty grooming arm is made of stainless steel and comes with a loop and noose to safely hold your pet in place while you work. It is also foldable so that you can carry it on the go. 
This heavy-duty stainless table also features a storage basket to easily store your grooming tools for a convenient and smooth grooming experience. It comes in three color options of sky blue, orange and black and is available in three sizes – 32, 38 and 44 inches in length. 
It can hold up to 330 lbs so that you can groom dogs of virtually any size or weight. It is a heavy-duty table, so this portable dog grooming table is perfect if you own a large or heavy dog. 
Verdict
Perfect for heavy-duty grooming and large breeds. However, it is not the most portable which might be a major red flag for some pet owners. For smaller dogs, opt for the smallest size. If you are buying it for professional use, you will find very few flaws. 
Sturdy built
Best for heavy use
Slip-free
Rust and corrosion-resistant
Can hold up to 330lbs
Ideal for large breeds
Non-skid feet
Not very portable
Heavy
No locking feature
Conclusion
For dog-loving households, a portable dog grooming table is a must. Dogs have become such a big part of our lives that they deserve only the very best. 
When you go looking for your beloved pet's grooming table, always keep their and your safety first. It should always make you, and your pet feel comfortable. I hope this list helps you out in finding the most suitable dog grooming table.