The-Hunting-Dog is supported by its audience. We may receive commissions on purchases made from links on our site.
Dog crates are mainly manufactured so that your dog can sleep peacefully. They are very convenient for pet owners to carry their dogs while traveling. Often dog crate covers are used alongside crates to provide our furry companions with some privacy and ensure that they are not just comfortable but also safe and secure inside their crate. 
Being a pooch lover myself, I have used numerous dog crate covers and have researched intensively to present you with the top 5 insulated dog crate covers based on multiple factors. 
But before we get to that, let's see what factors you need to keep in mind while you go looking for your dog crate covers.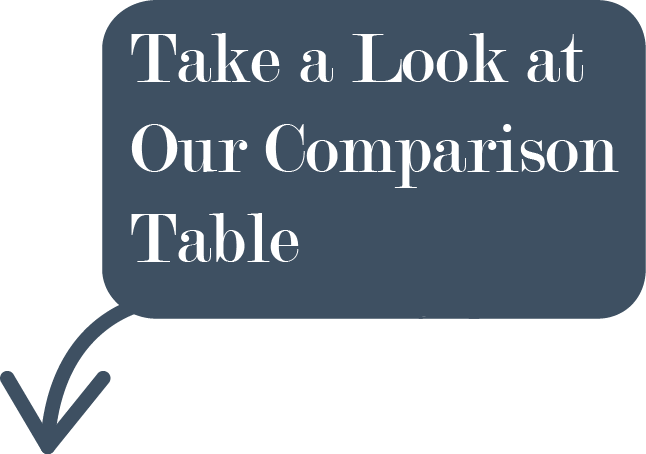 Based on our experience, we have created a list of Top 5 Insulated Dog Crate Covers
What is a Dog Crate Cover?
To put it in simple words, it is a cover that goes over your dog's crate structure. Whether you want it for training, travel safety, sleeping, or rehabilitation, be entirely sure that the cover is a perfect fit for your canine's crate. 
Keeping in mind that dog crates vary in sizes, many manufactures provide covers for all sized crates. You can even opt for a designer or a custom-made dog crate cover. 
Insulated dog box covers are specifically created to ensure that your dog is comfortable even on a chilly day. 
Why an Insulated Dog Crate Cover?
An insulated kennel cover will ensure that your beloved dog is safe and warm when the temperature starts to go down. This can be particularly true if your dog just came out of the water. Such covers will keep your dog safe even when they travel with you in the back of your car.
These covers are also very advantageous for securing your dogs in place when you have company at home – particularly if they have children who are not the biggest fans of dogs.
They are also undeniably useful for safeguarding your dog from their primal instincts. Imagine you are taking a walk in the park, and your dog bites a stranger. The consequences can be devastating for you, your dog, and the affected person.
Another advantage of these insulated dog crate covers is that you can put your dog in without having to worry about the temperature outside. An excellent insulated dog crate cover will keep your dog safe and comfortable.
Does A Dog Crate Cover Keep Your Dog Warm?
Crate covers are constructed with numerous designs; some are insulated dog kennel covers while others are manufactured with thin materials. How well the cover can keep your pup warm depends on the materials that were used to make it.
Other than this, the environment is also a factor – if you keep your dog inside, then the cover should be enough to keep your pet warm, but it is the outdoors that requires special care. For outdoor purposes, a water and windproof, insulated dog crate with tightly closed covers should be your first choice. But also ensure that there is proper ventilation so that your precious furball does not suffocate.
Features to Look For in an Insulated Dog Crate Cover
These are the essential features you should look for if you want a solid dog crate cover
Crate covers are provided in a wide-ranging category of materials such as cotton, polyester, and even waterproof insulated dog crate covers. Some covers are also fitted with padded fabric to support insulation. If you want a good quality crate cover, give a lot of importance to the material used.
For example, if you want to use a dog crate cover for transporting your pet in chilly weather, an insulated dog crate cover is ideal. Similarly, for indoor use, light cotton covers are your best bet.
If you are looking for insulated dog crate covers, the insulation will obviously be one of the deciding factors. An insulated cover is pricier than traditional ones, but they certainly add more comfort and value to the crate. They maintain warmth and comfort inside, even on a chilly day. These dog cage covers are highly recommended for dogs that are super reactive to chilly weather.
When you buy a crate, you have to ensure that it is appropriate for your dog's size and age. Similarly, you also have to get a cover that fits as closely as possible to the dog crate. If it is too tiny, it will simply not fit, and if too large, then it defeats the whole purpose of getting an insulated dog carrier cover. A perfectly fitting cover must be able to provide privacy to your dog, which is why it was created in the first place.
Ideally, the cover should be as rigid and durable as the dog crate itself. Since the primary function of a dog crate cover is to safeguard your pet from the adverse effects of the harsh weather, it should be composed of high-quality materials that can stand extreme weather conditions.
Also, make sure that the material can withstand being chewed and scratched by your canine. Long-lasting materials allow you to use your dog crate cover for a very long time. In this way, you will save a lot of money as you won't have to get new ones every now and then.
Of course, the function of insulated dog kennel covers is to provide warmth and comfortable space for your pet, but at the same time, you have to be sure that they don't end up suffocating them. Make sure that the cover is fitted with a proper ventilation system that allows your furball to breathe freely.
If you own dogs, you probably know by now that nothing stays clean around them. That is why your top choice should always be a dog crate cover that is easily washable. Many crate covers are entirely machine washable, while others will require you to wipe clean the fabric. For your convenience, it is best to go for a machine washable one. It will be another plus point if you can tumble dry it.
Now that we are finally done with the essential features, let's get to the list of the top 5 insulated dog crate covers available in the market.
Insulated Dog Crate Covers Reviews
Pet Dreams Double Door Crate Bedding Set
The Double Door 3 piece set from Pet Dreams is made of breathable fabric and is a perfect fit for indoor use. For a neat and tidy look and for keeping lights at bay, all open sides have been fitted with snaps.
Hard metal bars can be quite uncomfortable for your pup, and this crate from pet dreams is constructed with soft foam bumper providing your pet with the ultimate comfort. Both the front door, as well as the side panels, have been closely fitted with bumpers for extra support.
This crate cover is secured with five ties; thus, it won't move around, whether at home or when traveling in your car. They also do not put skid proofs on the bottoms of the crates, and instead, it has fabrics on both sides, which means that your washing chores will be halved. If your dog gets dirty a lot, this crate bedding is a perfect fit for you.
It is available in six sizes ranging 48, 42, 36, 30, 24, and 18 inches and is available in 9 funky colors including graphite grey, olive green, denim blue, graphite, khaki, burgundy, dusty pink, ivory, and cocoa brown. Suffice it to say, color choices should not be a problem for you.
The fabrics are also very durable, and you can opt for ultra-soft plush or classic twill. Plush materials are made up of luxurious and premium microfiber, and the twill features a brushed soft finish.
Verdict:
If you want a secure and comfortable dog crate cover for your dog, then this cover from pet dreams is a solid choice. It provides an ideal warmth without making the crate hot; however, not being machine washable can be a significant downside for many customers.
Sturdy construction
Varying sizes and colors
Very comfortable
Secure and safe
Not very appealing design
Foam is not machine washable
Not suitable for outdoor use
If you want a durable and highly resistant dog crate cover, then the Polyester kennel cover from exploring land is a suitable pick. This dog crate cover is constructed with high-quality 600D polyester oxford, which is very useful in shunning sunlight, obstructing cold wind, and providing excellent breathability. 
For ease of use, it has been fitted with a door zipper making it very comfortable for you to put your dog in or get it out in an instant. Even if you close down the entire zipper, you don't have to worry about air circulation: the crate cover still possesses the mesh window fitted with roller shades to regulate ventilation and visibility. 
The panel is capable of sliding from the bottom of the dog crate, making it more convenient for you to clean.
You can get it in five different sizes: 48, 42, 36, 30 and 24 inches and is available in black and tan colors.
Verdict: 
What I particularly love about this cover is the ease of use and how comfortable it fits. However, it may not be very durable. If you own dogs that love to chew and pull, you are better off with something else.
Easy to set up
The zipper can expose either side of the door
Good breathability
Simple design
Available in a wide variety of sizes
Not waterproof
Colors are limited
Fabric does not cover the bottom
Mud River Dixie Insulate Cover
For the pet owners that love traveling with their pet dogs, the Dixie insulate cover from Mud River will certainly not disappoint. It is designed like a backpack and is fitted with removable window flaps. If you want to remove the window side panel, all you have to do is unbuckle it and pull. The fold flap that remains above the mesh is to create a visor. This will help in diverting rain away from the crate cover during rainy weather.
This insulated kennel cover is equipped with the state of the art Microlite3 insulation that guarantees adequate warmth without making the crate too hot. The double carry handles at the top ensures that you can load and unload your pet quickly.
It is also super easy to clean; all you have to do is spray or hose off the crate, and you're good to go.
It comes in four different sizes – 40, 37, 36, and 32 but is available in only one color: brown.
Verdict: 
This is a perfect choice for pet lovers that live an active life and want their dogs to accompany them. It is truly one of a kind and is specifically targeted towards the fast movers. However, the lack of sizes can mean you may not find your perfect size, and it is certainly not machine washable.
Excellent ventilation
Easy to carry your pet in
Sturdy construction
Easy to clean
Not many sizes
Not machine washable
Only one color option
If you are looking for wire dog crate covers, then this double door polyester cover from Petsfit is a reliable option. This cover is provided with two entrances. The mesh side of the crate windows offers spectacular outdoor viewing opportunities for your dog while the top openings allow for proper ventilation.
It is also made with 600D oxford cloth, which is not only durable but also machine washable. It will save you energy and time that would have otherwise been spent on washing chores. This crate is thickly padded, which makes it very convenient and more comfortable for you to carry your pet around. Using a soft material will ensure maximum comfort for your little fur baby. Not just that, this crate provides a dark environment so that it can make your dog fall asleep much faster. 
This crate cover has an adequate number of windows so that you can choose one according to the level of air permeability that you are looking for. 
To provide maximum comfort to your dog even in the harshest of weather, this crate is not just waterproof but also windproof. It comes in three different sizes, including 30, 36, and 42, and is available in grey.
Verdict: 
A simple wire dog crate cover that ticks all the right boxes. The construction and proper ventilation make it a good option. However, the sizes available are limited, and the dark environment that it creates may not be suitable for a lot of dogs. If your dog doesn't like dark places, this is not an appropriate crate for you. But for a solid waterproof insulated dog crate covers, you will be hard-pressed to find a better option.
Water and windproof
Good ventilation
Easy to carry around
Helps dog sleep faster
Limited sizes
Not very sturdy
Available in just one color option
Petsfit Durable Single Door Polyester Dog Crate Cover
This single door polyester crate from Petsfit is the perfect combination of efficient design and affordability. It allows the opening of multiple panels providing maximum comfort for your pet dog. To ensure that your dog has sufficient privacy while at the same time preventing them from getting suffocated, this crate is fitted with mesh windows to allow partial privacy. 
Composed of the highest quality oxford fabric, this dog crate cover is perfect if you are someone that prefers covers to be unpretentious and straightforward. There is also a zipper opening in the top panel for inserting the handle of the crate.
To protect from harsh weather conditions, it is also weather and windproof. This will allow you to keep using this crate for a very long time. For the perfect fit, it comes with a rear zipper mechanism.
It is available in three different sizes, including 30, 36, and 42, and is available in a single color variant: black.
Verdict: 
Honestly, this a solid all-round crate from Petsfit. The lightweight and convenient design will compel a lot of people to purchase it. Besides, it is also a very affordable offering, so you are getting a bang for your bucks.
Water and windproof
Roll-up front panel for quick access
Easy to carry
Strong and durable
Only one entrance can be a problem for some people
Limited choice of size and color
Conclusion
Your dog is a precious member of your family, and they truly deserve as much care and love as possible. Dog crate covers will ensure that your dog receives the maximum comfort and warmth all year round. There are plenty to choose from, but I will recommend you to give any of the above-mentioned ones a try, they surely won't disappoint you.