The-Hunting-Dog is supported by its audience. We may receive commissions on purchases made from links on our site.
The importance of having a collar fastened around your pet's neck is known to every dog owner. Whether you want to walk your dog on a leash, showcase identification tags or just want your pup to be fashionable, having a collar is among the top priorities in a dog's collection. Many dog owners often choose a collar based on their color and size. Even though having a good looking neck attire is often a priority, other important factors such as durability, comfort, and adjustability can be overlooked. Before we dive into our list for the best indestructible dog collars available, let us take a look at why each of these factors are so important to consider when selecting the perfect collar.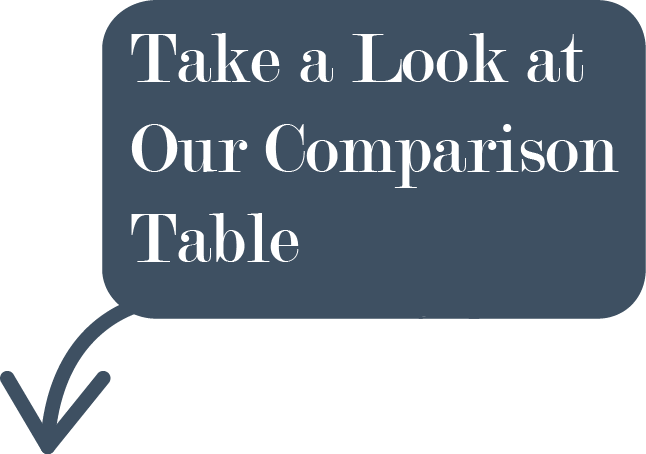 Based on our experience, we have created a list of Top 5 Indestructible dog Collars
What Causes Chewing behavior?
We all know that dogs often enjoy chewing on anything. From their beds to your shoes, nothing is safe in our homes. Even though some dogs grow out of this destructive behavior, there are cases in which dogs continue with the nibbling. But more often than not, destructive chewing is a deep underlying issue, that needs to be seriously dealt with. When a dog shows signs of such behaviour, it is usually an indicator of stress, anxiety or boredom. Understanding why your dog just won't stop chewing is the first step towards fixing the issue. Even though finding an appropriate chew proof dog collar for your furry friend is important, keep in mind that it is a temporary solution for a dog with a destructive behavioral problem. Anti-chew collars for dogs are great products that help keep your pet safe, healthy and under control.
Qualities of a good chew proof dog collar
Durability
Let's face it – no fabric can withstand the persistent chewing of a dog. There are, however, numerous options on the market that come close to being indestructible. Such tough dog collars are commonly made out of rip-stop or ballistic nylon materials, which create a perfect balance between comfort and strength. Additionally, any plastic attachments such as buckles, clips, and rings are replaced by metal hardware that is more durable.
Comfort
When buying the perfect collar for your pet, one of the most important things to consider that many first-time dog owners tend to miss is how your dog will react to the collar. Biting, chewing, or head shaking are common indicators that a collar is not comfortable. Buying an unbreakable dog collar that is cozy makes it less likely that the dog will chew it off. Often times the quality collars that can't be chewed off have inner padding or neoprene interior that provide an extra layer of comfort for your pet. Picking one that fits is another factor to consider when purchasing a dog collar. If the size is too large a dog may feel tempted to chew it off and vice versa. You can check if a collar sits right with the dog if you can fit two fingers between it and the neck.
Adjustability and Looking Good
Being able to adjust an unchewable dog collar is a benefit that one should look for when buying such products. This allows for alterations to be made when the dog inevitably grows resulting in a longer-lasting collar. Additionally, it aids in finding the perfect fit for your dog's neck. Finally, let's not forget that a stylish collar plays a big role in giving your dog a modern appeal. Nowadays, dog collars come in many different colors, themes, and designs. Thus, picking the right fit for your dog will give them that designer look. Nowadays, there are countless sleek and elegant designs are available.
Now that we have gone over the important characteristics that indestructible dog collars are expected to possess, let's take a closer look at some of our picks for the best chew proof products available.
Indestructible dog Collar Reviews
1. Excellent Elite Spanker
First on our list is a military training dog collar made by Excellent Elite Spanker. Known for their quality K9 dog training vests, this brand is qualified in producing excellence in all of their products. Made out of 1000D durable nylon belt that has a soft padded lining, this collar provides both comfort and strength. Typically made for larger dog breeds the collar comes in M, L and XL sizes. Furthermore, this bite-proof dog collar has many additional features that allow for control handling. The D-ring on the back of the collar is used to attach a dog's leash. As well as a designed control hand that allows the owner to grab their dog from the collar. These features aim to maximize a balance of control while training the dog. If you are looking for more of a custom touch, this Excellent Elite Spanker product offers a magic sticker located on the collar where owners can attach name ID tags.
Extremely study material
Handle allows for quick control
Easy to clean
Color of the collar fades
The buckle is not as durable
Another military-grade product on our list is the OneTigris collar. One of its outstanding features is the adjustability of the collar. With five adaptable points, users can modify the size of the collar for a perfect two-finger fit on the dog's neck. Furthermore, this feature is suitable for a growing puppy since it will not grow out of its collar. Manufactured out of thick nylon webbing that is cushioned with a soft pad, this OneTigris indestructible collar is a great choice for any large breed dog owner. With a metal buckle and D-ring for leases, there is no need to worry about your dog breaking the product. Additionally, just as the Excellent Elite Spanker owners can personalize their collar with ID name patches.
Adjustable size
Durable metal buckle
Long-lasting color
Non-Chewable material
Taking the cake for one of the most customizable collars on this list is the Logical Leather. Available in impressive 13 different color choices, this beautifully designed product is for customers who are looking for an unbreakable dog collar with style. Additionally, the collar is sold in 3 different sizes, making it suitable for almost all types of breeds. Made entirely out of 100 % genuine leather with a stitched nylon edging that is handcrafted, makes this an extremely sturdy product that dogs will have a hard time to chew through. Furthermore, similar to the OneTigris, this collar has four adjustable rings that grant for a perfect fit. The collar also comes with a premium steel buckle that reliably secures the leash on any dog. Additionally, this well-constructed collar comes with two D-ring leach clips that assure a comfortably attached leash.
Superb leather quality
Thick and comfortable collar
Adjustable belt
Steel Buckle
Heavy and to thick for small dogs
The next product on our list is a collar made for the toughest dogs. This heavy-duty collar is built with an adjustable 100 % stainless steel buckle that provides a perfect fit for any dog size. Made out of indestructible fray-proof ballistic nylon, any dog will have trouble chewing off this collar. Comfort is another aspect of this product, as soft neoprene material and mesh padding can be seen along the inner collar. Around the collar fashionable white accent stitching is present that fit well with the six different available colors. Another valued aspect of this dog collar is its electric security handle. Used for tighter control over your dogs' movement, this integrated element gives owners a secure hold to their pet. A final feature that many customers seem to enjoy is the reflective stitched trim which provides visibility at night-time or in low-light places.
Adjustable steel buckle
Security handle
Reflective stitching
Extream comfort
Highly durable material
The handle is too elastic, giving users less control than needed
The last collar on our list is a luxurious version of a non-chewable dog collar. This Tuberk product is made out of 100 % indestructible genuine leather. Processed without any chemicals, vegetable tanning was used to create a natural waterproof coat. Despite the strong leather exterior, the inside of the collar is lined with padded anticarcinogenic tissue that cushions the dog's neck for maximum comfort. Available in four different sizes this collar is a perfect choice for any type of dog. Furthermore, adjustability is a recognizable feature in this product as it has five accommodation rings that adapt to the dog's neck size. In addition to the quality product, the brand strives for luxury, as the belt is packaged and delivered in a custom box. If you are looking for a polished quality collar that is bite-proof then this is the product you should go for.
Well-made leather material
Comfortable
Adjustable metal buckle
OmniPet Signature Leather Bone Dog Collar
If you want your furry buddy to look cute and trendy, you gotta buy this leather bone dog collar from OmniPet. The chrome bones make quite a statement during walks in the park. But this dog collar isn't all looks. It is made from 100% authentic leather, meaning it will last your dog a long time.
This statement dog collar is available in a wide variety of colors like pink, red, blue, and black. The size availability is also wide, starting from as small as 12 inches and goes all the way up to 24 inches. This versatile dog collar can fit any dog size, breed, and gender. Remember to measure the neck of your pet to get the perfect size.
Attaching the leash on the go is a breeze, thanks to the handy D-ring and the nickel hardware. Crafted by skilled leather craftsmen, this dog collar is just as sturdy as it is stylish. With durable stitching that won't budge even with the most abusive use.
It is 100% made in the USA, using the highest quality steel hardware. OmniPet is popular for offering matching leads for all their Signature leather collars.
Key Features:
Made from 100% leather 
Sturdy stitching for a durable use daily 
Sturdy nickel hardware with D-ring makes it easy to attach leash on the go 
Shimmering metallic finish with chrome bones 
Made in USA 
Durable leather can withstand daily wear and tear 
Versatile and easy to clean 
Attractive design and ultra-wearable 
No extra ring for dog tag 
Color rubs off on dog fur 
Frisco Solid Martingale with Buckle
If you are looking for a Martingale collar, you simply can't go wrong with Frisco. This is a high-quality nylon fabric material designed for a snug fit. The side-release buckle will make sure you don't have to fumble every time you go for a walk in the park. The D-ring is discreet yet functional so that the collar does not look cluttered. 
This Martingale dog collar is high on quality yet easy on your pocket. It is available in a wide range of sizes starting from sizes as small as 14 inches and goes all the way to 25 inches. You will also get this in 4 different colors – pink, red, blue, and black. 
If you struggle with a 'Houdini' canine, this collar will make sure it doesn't slip out easily. This collar is also an ideal choice for training and control purposes. Always remember to remove the collar when putting your buddy back in his crate. 
Key Features:
Made using lab-tested nylon webbing material that can withstand 7 times the max recommended weight
Side-release buckle for ease of release. Easy-to-adjust collar slide with a wide variety of sizes to fit every breed and age
Comes with an ID ring to attach ID tags without getting in the way of the leash. Gives a sleek look thanks to the nickel-coated hardware
Easy to clean with mild detergent 
Side-release buckle for ease of release
Affordable 
Available in many colors and sizes 
Minimalist design
Not suitable for small breeds 
Plastic attachments 
Vintage Buckle-Down US Flag Seatbelt Dog Collar
It isn't every day that you come across a canine with a vintage style dog collar. This is a total show stopper with its vintage U.S flag and real miniature seatbelt buckle.
The collar measures 1 inch wide and can fit large breed dogs with neck circumference as wide as 15 to 26 inches. This best is that you don't have to keep purchasing new collars for your growing dog because it can size up or down a few inches. If you can looking to save a few bucks, you can buy a slightly bigger size and size down to the smaller until your dog grows bigger.
This collar is made using high-density polyester in addition to components that are made using durable steel. If you are someone who always struggles with the buckle, you will love that it is easy to put on and off thanks to the center button which releases effortlessly.
Key Features:
Rustic, vintage U.S flag dog collar is definitely a head-turner for your walks together 
Patented design with small seatbelt buckle made using durable, strong steel 
Easy to wear and take off thanks to seatbelt style push-button release 
High-density, durable polyester webbing with D-ring steel leash to secure your furry buddy from trouble 
Made in the USA and comes in 6 different sizes to fit dogs of all breeds and ages  
Affordable 
Seatbelt style easy-to-use, smooth clasp 
Comfortable width for the dog's neck 
Can be adjusted up or down a few inches 
Collar latch can be hard to unhook 
Loosens up easily