The-Hunting-Dog is supported by its audience. We may receive commissions on purchases made from links on our site.
Are you constantly on the road and keep missing your dog? Or you're dreading to go out for a drive to the countryside but can't seem to leave your dog alone. Well, you don't have to worry anymore! The soft dog crate is the answer to your problem.
These soft dog crates are reliable, useful for any outdoor activities, easy to move around and collapsible, which means they are quite portable and you can sneak them anywhere and everywhere. They're also super comfy and airy, which your dog will absolutely love.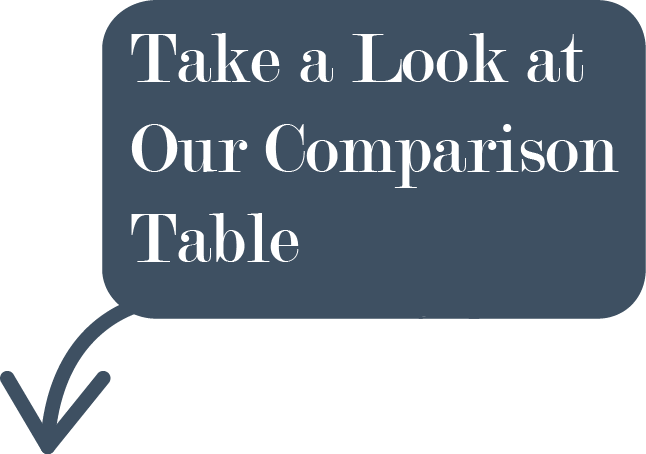 How you can benefit from using soft dog crates
Dog crates are easily one of the most useful items for any dog owner. This is an essential doggy item that has a lot of beneficial uses, so, to sum up, how good it is, here are some of the top factors on how you and your dog can benefit from these.
Weight: these crates are surely made for some heavy use so they can withstand a lot of dog weight. But just because it can fit heavy dogs doesn't mean the crate alone will also be heavy. Soft crates are made to be extremely lightweight, making it easy to carry and move around effortlessly.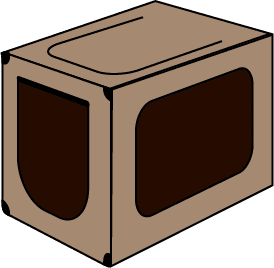 Comfort: soft crates are exactly what the name suggests. Soft and comfortable! Unlike plastic crates, these are made of soft fabric material with a padded base, so it gives a lot of comfort to your dog. Particularly the clumsy and injured ones.
Storage: if there's one thing these crates can provide you with, it's easy storage. These soft crates come with a collapsible feature, which means you can easily store them away whenever you're done with it while saving up some floor space.
Ventilation: these crates have a mesh made side panel to provide ventilation so that your dog can breathe with ease and have an airy interior while also enjoying the view.
Size: the problem with a lot of dog accessories and tools is the sizing options. But with these crates, you can put all your worries at ease. These are fully available in all sorts of sizing, from extra small to medium to even extra, extra-large.
Portability: as stated above, dog crates are made with a collapsible feature. This opens up ways for you to transport and move the crate around easily without much effort.
Is the use of soft dog crates suited for all dogs?
Generally speaking, yes, all breeds of dogs can use these soft dog crates. But on a specific note, there are two suggestions on which dogs can use and which shouldn't.
As such, dogs who are heavy chewers are highly suggested not to make use of these soft crates. Almost all dogs love chewing, but certain dogs surpass the bare minimum of chewing and turn into excessive chewers. This can mean they can easily damage the crates.
Putting that aside, dogs that are well trained can easily pass off as a competent companion for these crates, particularly those who are crate trained, they can be easier to handle and can respond well to staying in crates since they have already been trained.
Who should buy soft dog crates?
A soft dog crate is a basic essential for every dog owner. Whether you have a small, medium, or a large dog, you will definitely need this around in your household. Especially if you do a lot of traveling or go for a lot of outside adventures and you feel the need of taking your dog along with you.
These will also be great if you're consistently looking after your sick and injured dog while traveling to the vet back and forth. The soft crates are provided with padded base and fabric cover which provide comfort and protection to the dog.
There's absolutely no need for you to rush on buying these useful crates. But if you do feel like buying one, here are some of the best soft crates for dogs. You can check the list down below!
Soft Dog Crate Reviews
1. A4Pet Collapsible Soft Dog Crate
First up on our list is this super light and comfortable soft dog crate from the brand A4Pet. This is it! The much-needed travel accessory for your dog. Make traveling fun and comfy with this best soft dog crate.
This dog crate comes in a color of green along with a sizing option of small and medium. Perfect to fit your cute puppies! It also has a very sturdy design and built, which you can easily place on the back of your car. You can also move it around pretty easily given its lightweight structure. 
In terms of accessibility, the crate has two doorways – one at the front of the cage, which is supported by a zipper, and the other one at the, top which also sports a zipper for closure. It also comes with a leak-proof base in order to protect any kind of placement you put the crate in. Be it your car or floor.
The design and structure of the crate consist of original sturdy steel frames with durable Oxford fabric cover, making it one of the best soft crates for dogs in terms of material composition. The sides of the crate are covered in mesh to provide perfect airflow and ventilation. The doors are equipped with auto-lock zippers.
The covers are removable and washable. No more dirty crates! You can remove the fabric cover away from the frames and hand wash them for a cleaner look and hygiene. It also features a collapsible frame which means you can neatly fold the crate and set it aside for storage.
Leak-proof base
Removable and washable fabric
Strong frame
2. EliteField Folding 3-Door Dog Crate
For those of you who are looking at not just comfort and durability but also design and color. This is the ideal and perfect fit for you and your dog. With this soft crate from EliteField, you get to combine comfort and fashion in one super durable crate.
It has an arsenal of 14 different colors which are available in a selection of 5 sizes to fit any size and breed of dogs. This particular crate also offers an extra addition of 2-inch width and 4-inch height to make your dog feel extra spacious and comfortable.
In terms of design, it comes fully assembled and equipped with collapsible sturdy steel tube frames for added stability, a crate cover made from quality 600D fabric and mesh fabric on the side panel for ventilation. The strong frames and quality fabric makes the crate super lightweight, sturdy and durable. 
For easy breathing and proper ventilation, it's provided with three mesh doors located at the front, top and side of the crate. With these mesh made doors, your dog will get to enjoy the sunlight and plenty of scenic views.
The top surface of the crate also comes with two accessory pockets perfect for storing your doggy treats and other items. The base comes padded in a fleece bed to give extra comfort. Both the cover and bed are completely washable.
Fleece padded base
Accessory pockets on the top surface
Lots of color options
3. PetsFit Collapsible Dog Crate
If you're looking for the best soft dog crate to take your stubborn dog to the vet or anywhere outdoor, make sure you add this one to your cart.  This soft crate is designed in order to make your dog's trip safe and cozy, especially for the stubborn and lazy ones.
In case of design and size, this comes in a study square structure in 3 different sizes to fit your small, medium or large dog. It has two doors and a top entrance, all of which provide good ventilation plus it can also be folded. The crate is also odor-free to keep your dog's health safe and hygienic. 
The cover and frame of the crate are made with quality fabric and mesh with steel frames, providing a combination of sturdy and durable crate made to last for a long time. It is also completely waterproof and easy to clean. You can even double the crate as an open dog bed when kept inside your house.
The screw-in and foldable feature of the crate frame make it easy to assemble as well as move the crate around anywhere with ease. You can also use this feature to neatly stack the crate away in storage when you're not using it.
Odor free crate
Can double as an open bed
Lightweight and durable
Does not have color options
4. 2PET Easy-to-Fold Dog Crate
Are you tired of carrying around heavy crates with metal wires? Switch to this soft dog crate and you might just find what you have been looking for all along. That's right! A lightweight and foldable crate which you can carry around with ease.
This crate from 2PET is available in 5 different colors with several sizing options, ranging from small to XXLarge, ideal for all breeds of dog. You can use this stylish crate anywhere- indoors, outside, for training, or traveling, it'll literally suit any scenario.
The design and structure include a water-resistant steel frame and fully removable cover made of Oxford 600D fabric. This adds extra stability and durability, good for long-lasting use. The fabric cover is also completely washable and compatible with machine wash too. The entry of the crate is equipped with a full-frontal zipper.
Not only is it made with good design and materials but the crate also features mesh panel windows to provide ventilation and airy interior so your dog can breathe without any trouble while taking in all the views outside. The frame of the crate is also foldable.
It also has a waterproof mat base to prevent any kind of mess on your car or the floor. The mat is also washable. With great functionality, extra comfort, stable frame and quality fabrics, this crate is easily one of the best soft dog crates.
Waterproof base
Ideal for dogs of all size
Water-resistant frame
Mesh might not be strong enough to hold blows
5. AmazonBasics Soft Portable Dog Crate
If you're searching for a product with just the right blend of high functionality and durability, then this is it. This is possibly one of the best soft crates for dogs available in the market.
This is available in 5 cool dark-toned colors to match any interior home design along with 5 different size options, spacious enough to fit any breed of dog. You can go for a larger size option if you wish to fit more than one small puppy.
The material of the crate is made from a combination of durable polyester and PVC, which covers the entire surface of the crate excluding the side and top panels, which are covered with mesh to provide ventilation and view to the dog.
For added comfort, the base of the crate has a fleece covered plush pet bed. But not only is the base padded but the interior sides of the crate are also soft-sided to assure security and comfort to your dog. This makes the crate especially accessible for dogs who have recently been injured or are routinely going to the vet for check-ups.
It also has extra pockets on top to store any needed dog accessories and essentials like toys, treats, and, more. For easy handling and carrying, the top of the crate is attached with a handle and a shoulder strap. And after a long day of use, you can neatly fold the crate without much effort using its collapsible feature.
Strong top handle and shoulder strap
Multiple color and size options
Fleece covered plush base
Not compatible for machine wash
Conclusion
Why commit to struggling with heavy and metal bound crates when you can simply purchase one of these lightweight, soft dog crates. Not only are they easy on comfort but with its foldable feature, you can save lots of floor space wherever you take it.
If you've decided on purchasing a soft dog crate, make sure you first invest your time on carefully checking the product specs like the material, size, durability, etc. and then you can actually start investing your money.