The-Hunting-Dog is supported by its audience. We may receive commissions on purchases made from links on our site.
Most of us like to eat our meal slowly to avoid indigestion, or worse, choking. And when you've got company, it just isn't polite to gobble down your food like you have not eaten for a month or two.
But there is no point telling that to your pooch as he will only give you a puzzled look. Most dogs tend to chow down their food so quickly that it often causes vomiting, bloating, and even obesity. Besides, you can't teach pups to go slow on their diet. So what can you do? All you have to do is get your dog a slow feeding bowl.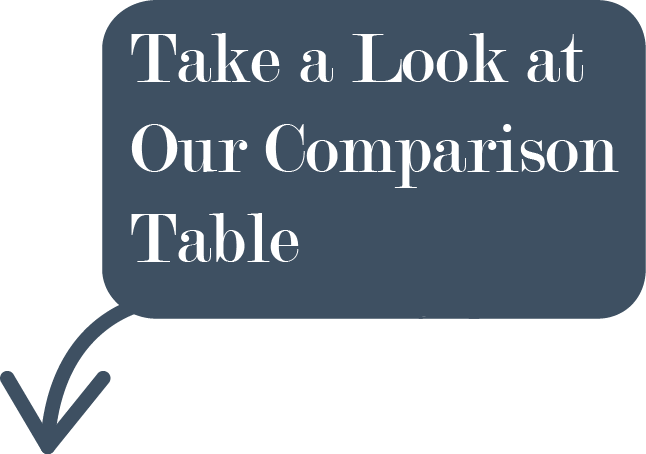 Based on our experience, we have created a list of Top 5 Slow Feed Dog Bowls
A slow feed dog bowl can make it more difficult for your four-legged mate to have access to the food. This will help to considerably slow down their eating rate. If you are curious to find out the best slow feeder dog bowl, then you will have to stick around till the end.
In this guide, I will cover everything on slow feeding bowls for pups; benefits, things to consider, and so on. I have also recommended my top 5 bowls and do a dog slow feeder reviews for each product.
What is a Slow Feeder Dog Bowl?
Just as the name suggests, it is designed to stop your pooch from eating too quickly. And how does it do it? Well, it's quite a smart strategy, to say the least. Slow dog bowl comes with raised sections that prevent your pet from devouring the food all at once. The dish makes it difficult for him to have access to his meal, making him eat small amounts at a time. And thus, slows down his mealtime.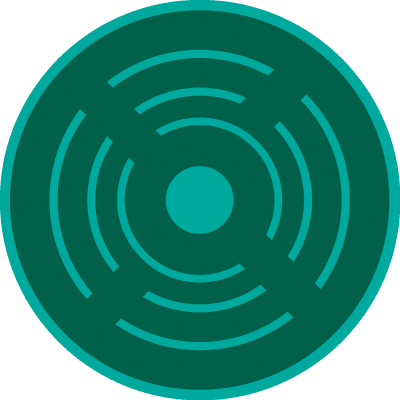 The arrangement of this raised section varies from bowl to bowl. Some have humps, and others have spirals. All in all, a slow feeder dog bowl comes in various patterns. That said, some designs may be more suitable to a specific dog breed than the others. 
So how do you choose the right one for your dog? Let's find out.
What to Look For When Buying Slow Feeding Dog Bowls?
Here are a few pointers to keep in mind while looking for the best dog bowl to slow down eating.
When shopping around, the first thing you should consider is the material of the bowl. Check the product description and see which stuff it is made from. If you plan on going for plastic, make sure it is BPA-free and food-safe.
You will also come across other materials like ABC and stainless steel. If your pup is a big chewer, you may want to opt for the latter. The best stainless steel slow feed dog bowls are non-porous and of top quality.
Depending on how much your dog needs to consume or can eat per meal, you will have to look for either small or large slow feed dog bowl. Find a dish that can contain the equivalent amount. Let's say your pup can consume two cups of dog food per meal. In that case, you will have to get a bowl that can hold that amount.
Must have a non-slip base: 
Your pooch is going to maneuver his way around the slow dog dish in an attempt to devour its content. The least you can do is make sure the bowl is not going to be pushed away by such movements. You will find non-slip base bowls, one with a firm surface grip. This will make the feeder remain in one place to prevent spilling food on the floor.
The best slow feed dog bowl needs to be well-designed, durable, and easy to clean. While most slow feeder dishes are quite challenging to clean as compared to the regular ones, slow feed bowls these days are dishwasher-safe.
Another factor worth considering is the design of the bowl. You should note that the more complex the build of the dish, the more it will help to slow the pace in which your dog consumes.
So if your pup literally devours his food in one go, going for one of the most intricate designs would be ideal. Also, consider the size of your dog's snout as he may struggle to get the food out of the dish.
Lastly, larger dogs will need a bigger bowl, while smaller pooches can do away with smaller sizes.
Benefits of Slow Feed Dog Bowl
A slow feeder dog bowl can eliminate a number of concerns for your dog. If you still haven't tried one, you should get one right away. They are not that expensive, but they make a world difference for your pup. It is an investment worth taking as a dog parent.
Following are some benefits of using a slow dog bowl:
A slow dog feeder creates obstruction or separation in the food. This alters your pup's eating behavior by forcing it to chow down the food at a slow pace.
By slowing down the way your dog generally consumes, it encourages your furry friend to chew the food properly, which means it will absorb more nutrients. It also becomes less prone to bloating and thereby, improves the digestion.
Provides mental stimulation: 
Slow feeder dishes are a great way to stimulate your pup's brain. This is because a slow dog bowl comes with an interior maze, which forces your dog to work its way around the feeder to get to the contents. They prevent your pooch from devouring the entire meal the moment you set the bowl down.
Reduce choking and vomiting: 
Large dogs tend to gobble down their food quickly. Of course, this is prevalent in smaller dog breeds as well. But no matter what size your pup belongs to, a dog bowl slows eating behavior in every dog breeds. 
Not only does this feeder helps in slowing down your pooch. It also provides enough time for your pup actually to chew the food before ingesting. This, in turn, prevents your dog from choking and vomiting.
Eliminates bloating and gastrointestinal: 
When your dog swallows its food at a fast rate, it causes bloating. Using this kind of bowl is an effective way to prevent digestion problems or painful bloating.
Finally, such bowls can modify your pup's eating habits considerably. While it is not easy to change the eating behavior of your pooch, having a slow dog feeder bowl can help you in changing the way your furry baby eats.
What Kind Of Dogs Need Such Bowls?
Dogs that need a slow feeding bowl are ones that eat too quickly. They prevent your pup from gulping air, which can cause bloating and other gas issues. If you see symptoms like choking, vomiting, or any kind of indigestion problems, slow feed dog bowl is definitely worth trying.
If your dog gets bloated, it will affect its blood flow, put pressure on its organs, or even damage its stomach. While it is potentially fatal, it is quite common among dogs, especially in large, deep-chested breeds like Great Danes, Setters, and Boxers. As such, a slow dog bowl will be highly beneficial for your dog.
If your dog is obese and needs to lose a few pounds, a slow feeder can help by serving as portion control. And since it forces your pup to eat slowly, it will feel full quickly. This will make your pooch consume less food and thereby, help to achieve the ideal body weight.
Best Slow Feed Dog Bowl: My Top Picks Reviewed. 
Now that you know why you should get your dog a slow feed bowl, it is time to explore your options. The following products are some of the best slow feed dog bowl available on the market, so read on and pick one that fits you and your pup's requirements.
If your dog suffers from arthritis or spinal problems, then this product by Neater Pet Brands is your go-to option. It is an elevated bowl that can provide your pup the much-needed relief and also helps prevent eating too fast.
It is available in a kit that allows you to pick between 5 & 7.5 inches for your feeding height. If you wish to use the dish as a traditional slow dog bowl, you can remove the extensions altogether.
While it is more on the larger side, the Neater slow dog bowl is accessible for dogs of all sizes. Plus, most reviews suggest that its egg-crate design has helped in slowing down pups of all kinds during feeding, and that includes even the flat-faced ones.
Also, the large size of this product makes it almost impossible to tip over. This will help in preventing food-spills on the floor.
However, it's large size had one problem. The 10.5 by 15.5 inches feeder maybe a little too big for small dog breeds. This is just a minor issue given the fact that it is designed explicitly for medium to large dogs.
Overall, it is a good product, and if you have a large dog with spinal issues, this feeder is something to look out for.
Adjustable height
Best for medium to large dogs
Slows eating habits
Provides relief for arthritis and spinal problems
Not ideal for small dog breeds
The Outward Hound Feeder is another excellent product to make it to our list of best slow feed bow for raw food, or wet, or just about any dog treats.
It is available in three sizes, so no matter the size of your pup, you will have no problem finding a suitable one for you. And best of all, the manufacturer claims that it helps your pooch eat ten times slower.
It's fun mazes and patterns provides mental stimulation to your pup as it has to work its way to get the food. The product is made of high-quality plastic and is food-safe. It is also meant to prevent bloating and improve your pooch's digestion.
Keeping the safety of your dog's health in mind, this feeder by Outward Hound is free from PVC, phthalate, and BPA. Also, it's non-slip base ensures that your hyper-active pup does not push the bowl around while feeding.
If you are looking for a bowl that helps prevent bloating, you can't go wrong with this one. It is a high-quality product that will not only slow down your furry friend but also provide relief for both you and your dog.
Slows eating ten times
Provide mental stimulation
Has non-slip base
BPA, PVC, and phthalate-free
Available in three sizes
Food-safe
May not be effective with smaller dogs
If you own a large dog and looking for a slow feeder that's durable, functional and attractive, this bowl by PetRageous might be the one for you.
Eating too quickly and too much at a time can be fatal for your dog and that is why you should give this product a try. It is made with the finest ceramic, making it highly durable. It is also hand-painted and oven-fired to prevent it from fading and chipping.
The bowl's base features four obstacles, so your pup doesn't consume the whole meal at once. It has to work its way around the bowl to get the food. This has proven to help in slowing the rate of consumption in pooches.
The bowl comes with an interior that is cream-colored, while its exterior is painted in gray, tan, and cream stripes, giving the dish a beautiful look. The product meets all FDA regulations and is food-safe. Plus, it is microwave and dishwasher safe. It measures 7 inches and has a four-cup capacity, and for such an affordable price, it's a great deal.
Helps slow food consumption
High-quality ceramic built
Quite attractive
Dishwasher and microwave safe
If your pup tends to devour its meal at once, you need an effective slow feeder dog bowl. The Green Interactive Feeder is the perfect solution designed to resemble a tuft of grass; it can turn every mealtime into a challenging game.
The bowl's design also helps in making your furry pet eat at a much slower pace, preventing over-eating and all sorts of digestion issues. It also offers mental stimulation as your furry baby has to think for ways to get the food out of the maze.
You can use this model both for wet and dry meals. You can even feed raw food, provided you cut it into small pieces to make it easier to fit inside the maze.
While this product is slightly pricier than most slow dog bowls, most customers claim that it is totally worth the money. And they are right. One reason is that it prevents bloating, which is a fatal problem among canines. So anything that can help in stopping it is worth the price. That said, if you are on a budget, you can go for the other suggestions.
Overall, it is a great product with a sturdy built and is even dishwasher-safe.
Effective slow dog feeder
Offer mental stimulation
Can feed dry, wet, and raw food
Sturdy build
Dishwasher-safe
More on the expensive side
Neater Pet Brands Stainless Steel
If you are looking for the best stainless steel slow feed dog bowl, this model by Neater Pet Brands is your best option. It resembles a traditional soup bowl design- wide on top and narrow at the base.
The only difference is its dome-like obstruction in the center. This bowl will not really slow down your pup's consumption rate that much like other regular slow dog feeders. This is because it has no maze to make your pooch work hard to get its food.
However, your pup will have to move around the dish to finish its meal. This means your dog will have to eat in small portions, nonetheless. This, in turn, will improve its digestion and prevent choking and vomiting.
It also helps in aiding weight management and is dishwasher-safe.
Helps in cutting down weight
Made of dishwasher-safe stainless steel
Improves digestion
Not effective in slowing down your pup's eating behavior
Final Say
This concludes our guide on the best slow feed dog bowl. Now you know how much of a difference having the right slow feeder can make in your dog's eating habit and its overall health.
While there are plenty of options to pick from, my top picks will help the searching process easier. Just go through each product carefully and see if it fits your dog's requirements.
Either way, all of the products that I've reviewed are all meant to help prevent your dog from eating too quickly. So whatever you end up picking will depend on the breed and the size of your dog.