The-Hunting-Dog is supported by its audience. We may receive commissions on purchases made from links on our site.
As much as we love dogs, their incessant barking can be annoying at times. If you have neighbors next door, it can be problematic for them as well. While training your pup to stop barking on command is effective, it is quite frustrating and time-consuming at the same time.
Not all pups have this annoying habit, but if you happen to be someone who's pet does this, then you might want to take a little extra help from anti-bark collars. A puppy bark collar can help in breaking your dog's excessive barking habit in a short period.
That said, whether one should or should not use a puppy anti-bark collar has been an ongoing debate among many dog owners. To help you understand what it is, I will discuss everything on anti-bark collars for puppies – whether or not it's safe for your puppy, things to consider before getting one, and so on.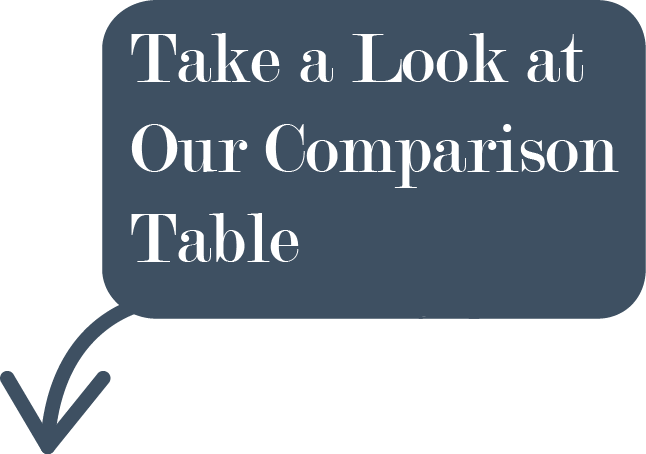 Based on our experience, we have created a list of Top 5 Bark Collars for Puppies
To help your search a bit easier, I'll also be recommending my top 5 favorite anti-bark collars. They have been personally hand-picked after thorough research.
What is an Anti-Bark Collar?
In case you haven't come across these bad boys, barking collars are devices that transmit tactile signals or sound to your dog to stop him from barking unnecessarily. You can use it to educate your pup not to bark when there is no reason to. Thus, preventing him from annoying both you and your neighbors.
Is it Safe for Puppies?
Now to the burning question – is it safe for your puppy? Yes, anti-bark collars are safe as long as you buy one from a reputable company. Also, safe no bark collars for puppies are ones that are marked as "no shock, vibration, and tone only."
Not all bark collars for puppies are created the same; most come in different sizes. That is why the product that you end up buying needs to be one from a credible brand with plenty of positive reviews. This will ensure the safety of your pup, and you won't have to worry about harming it in any way.
Once you find a noteworthy product, make sure it fits comfortably on your pooch, and also determine how long it needs to be worn. When looking for the best bark collar, always remember to examine your puppy's breed, behavior, and size.
Finally, avoid products that come with single-level settings. Such collars tend to be either too extreme or less effective as your pet becomes familiar with the negative stimulus.
When is the Best Age to Use Bark Collars?
Like humans, some dogs will react differently at certain ages. And it's no different when it comes to using anti-bark collars. While some dogs can start their training at an earlier age, others might have to wait a little longer.
The key is to determine if your pup is mature enough to understand what or why the collar is being used for. This is because it'll be pointless to educate your dog if it isn't developed enough to associate with the training process.
Remember that introducing no-bark collars to puppies isn't going to work out the same way. While most manufacturers recommend six months (for shock collars) as the minimum age, it may help if you hold it off for some time. However, six months is a good age to start.
As for vibration and tone collars, the product can be used on puppies of 12 weeks and above.
Things to Consider Before Purchasing Bark Collars
A collar seems like a simple product on the surface. But when it comes to teaching your puppy to stop barking unnecessarily, it'll only be effective if you get the right one to do the job.
Keep these simple pointers in mind, and you'll maximize your chances of finding the best puppy bark collars.
For puppies or small dogs, it is best to go for collars that weigh about 5 oz. If it is heavier than this, your puppy will most likely feel overburdened.
Also, make sure you know the weight of your pup. Most brands outline a suitable weight in their product descriptions. So if you are aware of your dog's weight, you will have no difficulty finding the appropriate one.
You should, however, avoid using the product if your puppy weighs less than 8lbs.
First, measure your dog's neck and compare it with the length of the collar. Next, check if it can be adjusted and while you are at it, look for any indication that suggests the dog breeds it is best suited for.
You need to buy a device that has more than one sensitivity level. This will ensure that your pooch is not affected when another dog starts barking as a result of false triggers. The more settings your device has, the better it is.
While shock collars are safe for adult dogs, it is not recommended for puppies. Plus, most pet lovers consider it the most inhumane way of correction training, which is debatable. Always look for ones that are non-shock collars. They usually come with two modes – trigger sounds and vibrations. Some feature both shock and non-shock modes as well.
Finally, it is best to look for a product that can withstand a few splashes. This will allow you to let your dog play outdoors during light rain. Most of the products I have mentioned are rainproof, but it is recommended not to submerge it.
Best Puppy Bark Collars: Top Picks Reviewed
ELECANE Anti-barking Collars
As a brand that focuses on dog training collars explicitly designed for small dogs, this product by Elecane is a high performing puppy bark collar. It can be adjusted for neck sizes between 6-24 inches, meaning it can fit comfortably on small to medium-sized pups.
The brand does recommend that this product is best suited for small dog breeds like Chihuahuas. As such, it is an excellent option to look into if you are searching for the best bark collar for puppies.
Why this product is so great for small dogs is because of its collar receiver's size; it is the smallest one among no-bark collars. One thing to note here is to avoid using it on puppies that are younger than six weeks.
It is not a shock collar, and therefore, it comes with just two correction modes – trigger sounds and vibrations. This collar can pick up bark vibrations from your puppy's throat, which is why you need to make sure it is close to your pup's neck. You will find four icons on the device, one being the switch, two of them for navigation, while the last one is an indicator light.
The strap is made of nylon material and is strong enough to withstand the size of dogs it is meant for. It is rainproof as well, meaning your pup can run around in the rain, but you cannot submerge it.
The straps also come with two reflective stripes to help you detect the collar in low light conditions. As for its batteries, it features a USB port that allows you to charge the device every time it runs out.
Overall, the Elecane Anti-barking collar is a great pick, and if your pup is not less than six weeks, you might find this product quite effective.
Rechargeable battery
Reflective stripes for low light conditions
Perfect for puppies and small-sized dogs
Rainproof
Durable nylon straps
Not effective on large dogs
Might cause accidental triggers
DogRook Anti-bark Collars
Next, we have the very first product from DogRook, an upcoming brand in the dog supplies market. As a new brand, it is understandable that this collar is their only product. However, it is no less than the other contenders in the business.
This product is designed to fit pups weighing between 11-110 lbs, which means it can fit a wide variety of dog breeds. If your dog is less than six months, it is not recommended to use this item on them. It is a non-shock based device and therefore follows a humane correction approach to help you break your puppy's annoying barking habit. You will find just two modes – warning sounds and vibrations.
It also features seven different levels and the level that you opt for will depend on the size of your pet, background noise, or the combination of both. If your puppy is quite young or small, it is wise to start at the lowest level. Also, the two buttons are used for navigating the sensitivity levels.
It is splash, rain, and snow proof but it is not advised to submerge it. This collar features two faces and is available in four vibrant colors – blue, orange, black, and pink.
The adjustable strap of this product is made of durable nylon material and is the only part that can be submerged in water. The batteries are replacable and therefore, come with two alkaline batteries. Overall, it is a decent collar, which is quite easy to use, even for a beginner. The only problem with this product is that it can trigger accidental correction if it picks up the bark of another dog.
No-shock collar
Available in four vibrant colors
Seven different sensitivity levels
Easy to use
Replaceable batteries
Picks up barks of another pup and triggers accidental corrections
Can't submerge in water
VALOIN Dog Barking Collar
If you are looking for an effective device to tame your puppy's barking habit, then this dog barking collar by Valoin is something to look out for. Featuring four adjustable levels coupled with three anti-barking modes, it can help you find your peaceful and quiet moment within a short period of training.
It also comes with a built-in rechargeable battery that can last you for about 14 days in just a single charge. The lightweight and waterproof design allows your pet to play anywhere and in any weather. Although it is waterproof, it is recommended to remove the collar when you take your pup out for a swim.
The collar also features adjustable nylon straps that can fit dog breeds of any size weighing between 10 and 100 lbs and neck size between 8 and 21 inches.
All of these incredible features make this product a tremendous anti-bark collar for puppies. If you face any issue or if you are not satisfied with it, the company promises to refund, replace it without any additional cost.
Adjustable levels
Rechargeable battery
Waterproof and lightweight
Fits all dog sizes
Return policy
Not everyone may prefer the shock mode
PetYeah Adjustable Bark Collar
The PetYeah Adjustable Bark collar is another excellent pick for several reasons. First, it comes with a durable nylon strap. The reflective stripes can keep your puppy safety by providing visibility in low light conditions. This collar is easily adjustable and can fit comfortably on dogs of all sizes.
What is great about this product is its rechargeable battery, meaning you won't have to worry about changing batteries every time it runs out. The manufacturer claims that the collar will last you for ten days with a single charge which is pretty impressive if you ask me.
It is quite accessible and easy to use. With the USB port, you can charge the device in just three hours. The PetYeah Bark collar is a highly durable device and will last you for a long time.
The collar also comes with an intelligent identification chip that can detect your puppy's bark. This rules out the possibility of accidental corrections as it can differentiate between sounds, which means no annoying triggers when another pup barks.
The most important feature of this anti-bark collar is its dual training option, which is the non-shock and shock mode. The first option offers five different levels to pick from, depending on how quick and responsive your puppy is.
The other option is the shock mode, which a lot of people do not prefer as it is considered inhumane. However, the shock is not that strong. It has six different levels, which increases with each bark and then sleeps for 3 minutes and resets itself.
You will also be happy to know that the collar is waterproof, so you can let your puppy play in the rain without the fear of breaking it.
Rechargeable battery
Water-resistant
Dual-training mode
Adjustable collar
Some may not like the shock mode
Short battery life
PetKing No Barking Collar
No products found.
The PetKing No Barking collar is a powerful device that uses progressive learning technology to help you train your pup effectively. As a brand, PetKing is strongly against shock collars and believes in stress and pain-free training, and hence it came up with a device that features seven bark correction levels.
Based on sound and vibration technology, this tool emits out a loud beep once it detects any vibrations in your pup's throat (a sign of bark). Whether you have a small, medium, or large dog breed, you will get one in any size.
Dogs weighing between 3.5 kg and 50 kg with a neck size of 17-55 cm are suitable to use this collar. The product is made using high-quality materials to ensure superior comfort and durability. It is also recommended to use this device under human supervision, which is something for you to think about before you decide on buying it.
Additionally, this device can prevent accidental triggers, which is unfortunately quite common in a lot of vibrating dog collars.
That said, there are some complaints of poor quality control made by previous buyers, so there are chances you might receive a defective product accidentally.
Fortunately, the manufacturer offers a 30-day return policy, and therefore, if you face any issue with the product, you can get yourself a new one in no time.
No products found.
Ideal for almost all dog sizes
Adjustable settings
Easy to use
Prevents random triggering
30-day return policy
May receive a defective product
May not be effective on thick-coated dogs
Needs human supervision
Final Say
Keep in mind that bark collars for puppies are not the be-all solution for excessive barking dogs. An effective solution is to opt for sensible canine behavioral training to address such issues in dogs. You should consider these types of devices only as tools that will aid you in your dog training. The best barking collar will be determined by the level of confidence that it gives you as a dog parent to train their barking behavior in a more effective way.