The-Hunting-Dog is supported by its audience. We may receive commissions on purchases made from links on our site.
We all love and care for our dogs, but admittedly enough, there can be certain behaviors that we wish we never have to deal with. Such as cleaning up wet, pee ridden bed.
Recently, there's been a huge surge in newly improved dog beds to ensure quality comfort for dogs. One of which is the waterproof or pee proof dog beds. These are extremely helpful in managing your dog's wet bed problem.
Dogs sometimes wet their bed regardless of whether they're a puppy or an adult dog and whether they're asleep or awake. So, it'll probably be best for you and your dog to purchase one of these pee proof beds if you want to avoid constantly scrubbing wet pee stains off their bed.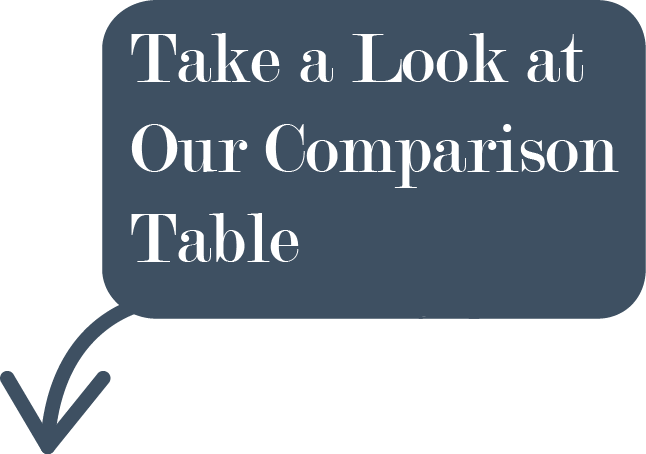 Taking into account all the most important factors, we have selected Top 5 Pee Proof Dog Beds
What are pee proof/waterproof dog beds?
Basically, these waterproof or pee proof beds are exactly what the name suggests, dog beds that prevent liquid substances such as pee from getting inside a bed. These are very helpful in keeping your dogs bed clean, comfy, and durable for use.
Pee or waterproof bed does not mean the bed magically becomes invisible to water but what it means is, it can resist water to a great extent so that it may not penetrate easily into the inner surface or soak up the entire padding of the bed.
Contact with urine constantly can cause serious damage to the padding and other content of the bed. Hence, these beds are considered to be the better option as it's very durable and convenient for avoiding not just urine problem but also any kind of accidental spills.
Things to consider prior to buying a urine resistant bed
A whole lot of things are required to make up the over-all outcome of the product good for use. So, if you want to purchase good dog beds, take a look at some of the key components to keep in mind before buying.
Waterproof cover: if you're going to buy a urine proof dog bed, the first obvious thing to check for is whether it has a waterproof cover or not. This feature is exactly what sets the product apart from other non-waterproof dog beds so if you dish out on this feature, chances are your dog bed is not entirely urine proof.
Size: this one is applicable for any kind of dog bed or other accessories. Correct sizing is the key to having a long-lasting and comfort product, especially when it comes to dog beds. After all, what's the point of having a urine proof dog bed if your dog keeps falling out and wet the floor instead?
Durability: one of the things dog owners often overlook while purchasing urine resistant bed is its durability. A number of things define a bed's durability such as the kind of materials used, the structure and frame of the bed, as well as the kind of padding used. So, don't overlook these tips.
Quality: whether it's the quality of its design or the materials, both need to be equally competent enough to ensure a good pee proof dog bed. Look for beds that are composed of non-toxic, high-quality fabric or leather as these are considered so much better. As for the mattress, go for dense quality foams as these offer more thickness as well as firmness.
Comfort: In order to make sure your dog is comfortable enough on the bed, you have to take a look at what kind of filling and padding has been used on the bed. Too little filling can often lead to uncomfortable and a flatbed.
Easy to clean: you're probably thinking there's no use for much cleaning considering it already has the urine proof feature but you're wrong. So, always look for beds which has easy to clean access. Consider the ones which have a good shape and are also machine washable to save plenty of time.
Who needs to have a urine resistant dog bed?
Generally speaking, urine proof dog beds are needed by every dog as it's highly suggested for dogs who pee, which includes 'every dog'. So in order to make the use of it more specific, let us get in-depth on understanding which dogs need it more than others.
Puppies: Puppies are similar to a human baby. And so, like human babies, they also wet themselves a lot. But because there are no doggy diapers for puppies, these pee proof beds are the best option for your young puppy. Letting your puppy sleep in a regular bed can often lead to more stink and damage to the foam which in turn will affect your puppy's health.
Sick or injured dogs: when your dog gets sick or injured, their movements become very limited and their playful strength also declines. This can lead to your dog wetting or pooping on the bed itself. So, due to this pee proof dog beds are highly needed by sick or injured dogs.
Senior or older dogs: as your dog begins to age more and more, naturally, their overall body movement and health also begin to decline. They also become more prone to body aches and inconsistent peeing on the bed. They begin to lose a sense of awareness more often, which is why these beds are heavily opted and needed by older dogs.
Waterproof vs. water-resistant bed
A lot of people have it wrong with the idea that waterproof and water-resistant beds are practically the same thing. Both their features vary to a great degree. They have very different levels of strength in terms of how much water they can withstand, or how much they can deflect before giving up. This comparison usually decides which bed will be the better option.
Waterproof bed: waterproof beds often have a layering of waterproof cover. This cover naturally acts as a protector for the foam by securing the absorption of pee or any other liquid spills. Waterproof covers are usually covered by a material lining that does not allow liquids to pass through its shell so it can hold off water or any spills for a very long time. Because of this, it can be very hard for water or pee to come in contact with the foam. Waterproof beds also have a high level of water protection as it can hold off water or pee for a longer time.
Water-resistant bed: water-resistant means resisting the penetration of water to a certain extent but not completely. This means water-resistant beds can only withstand water for some time and will eventually soak up the foam. Due to this, water-resistant beds are considered to have the lower level for water protection in comparison to waterproof beds. But you can increase the protection strength by quickly wiping off any water substances as soon as it hits the surface.
Our 5 Leading Pee Proof Dog Beds Reviews
To help you choose a reliable pee proof bed, we have arranged 5 of the top pee proof dog bed you can get for your dog. Check out the list down below!
If you have a senior dog in the house, this is the perfect urine free bed for you. Aging dogs are often naturally weak and more prone to health complications like involuntarily wetting the bed. As such, this bed is considered ideal for older dogs.
This bed comes in 4 dark-toned colors with various sizing options ranging from small to XL, making it great for all sizes and breeds of dog.
In terms of the material composition and make of the bed, it features high-density, shredded memory foam. This makes it great for added flexibility and comfort. The filling is also packed tightly to give a cradling effect to your dog so that they feel more secure and warm.
The fabric cover is made of soft 180 GSM fabric, fully equipped with a waterproof lining to prevent any kind of spills. You can completely detach the cover and to make things easier, it's also machine wash friendly. The bed is also provided with an anti-slip bottom which is great for making the bed stable. Perfect to keep your dog from falling off the bed.
Additionally, the bed has a thick 5 inch flat surface for easy entrance as well as orthopedic support to relieve all sorts of joint and muscle pain. It also gives great comfort to arthritic dogs. The size and flat shape of the bed makes it easy for placement, moving, and washing.
Ideal for senior dogs
Orthopedic support
Thick dense foam
Not suited for smaller puppies
Dog beds should not only be comfortable to sleep on but they should also have great color and design aesthetic. With this pee proof dog bed, you have hit the fashion jackpot. This is where design meets great functionality.
The bed is available in three standards (small, medium, and large) sizing to fit almost all breeds of dog. Along with the size, it has 6 different color options from bright pink to dark grey. This will easily suit your interior décor while providing a very comfortable space for your dog to rest.
Looking at the material content, it comes packed in a 4-inch memory and high-density support foam. The soft and dense consistency of the bed prevents your dog from all kinds of body ache and relaxes joint as well as muscle pain. No more body aches by sleeping on uncomfortable beds.
It has a soft and durable cover as well, which is completely removable and machine-friendly for a wash. The bed foam is protected by a layer of waterproof lining right beneath the cover. To hold the bed in its place, it has an anti-skid bottom. It's also dust and dirt resistant.
You can also use this bed as a base for your dog crates while traveling to provide extra comfort.
Versatile
Lots of color option
Relaxes muscle and joint pain
This is the dog bed which will literally fit all sizes and breeds of dog. It's the perfect sizable pee proof dog bed for all the dog lovers and owners out there.
This bed has a variety of options in terms of size with a whopping 5 size options. Ideal for fitting any dog. Whether it's a baby beagle or an adult Labrador, you can fit them all. Generally, the bed only has one color option, which comes in a rich denim blue.
The bed has a 4-inch memory foam with gel-infused technology. The foam has an internal waterproof zipper to cover it. One final outer layer of cover is provided to prevent any kind of damage to the foam. These covers are removable and machine-friendly for wash and dry. A total of two covers are provided per bed.
The cover is made with pure cotton denim to protect and resist scratches, dirt, and dust. To further increase its comfort, the foams are also non-toxic to assist in its therapeutic function. It can also resist bacteria, mildew, molds, and dust mites.
Extra outer cover
Gel infused therapy foam
Lots of size option
No products found.
This urine proof dog bed made by the brand Milliard is another great dog bed for larger sized and heavy dogs. Now, there's no need for you to worry if you have a smaller dog. This one comes in smaller sizes as well.
This one is available in only one color but the large variety of sizing options makes up for the lack of color availability. There are a total of 4-bed sizes, ideal for all sizes and breeds of dog. It's also perfect for older dogs suffering from arthritis.
Keeping in mind the comfort of your dog, the bed uses memory foam, which naturally conforms according to your dog's body shape to release pressure and give quality sleep. The bed is on the soft side, but firm enough for your dog to easily enter or leave.
The foam has a height of 4 inches composed of dense foam and memory foam. This will certainly help in keeping the foams shape well and sturdy. This combination of 2 separate layerings provides added strength and durability to the bed, making it dense and firm all at the same time.
The cover included is made from 100% durable polyester fabric and a waterproof surface, complete with a removable and washable feature. The bottom base of the bed is embedded with anti-slip dots to further help your dog keep the bed stable.
No products found.
Ideal for sick and older dogs
Reliable two type combination foam
Several size option
Anti-slip dots not durable enough for heavy wash
This last but not the least item on the list is the PetFusion pee proof bed. It's perhaps the most stylish and reliably designed dog bed of all time. If you wish to give maximum comfort with a little bit of style to your dog, this is the perfect fit.
The bed comes available in 4 sizes along with 3 different colors. All of which will perfectly suit your home. Its material feature includes a thick padded mattress made with solid memory foam and a waterproof liner to cover and protect the foam.
It has an outer bolster which is filled with soft polyester filling to provide extra comfort while offering head as well as a neck support. On top of having a waterproof liner, the cover of the bed is also water-resistant in order to provide double protection to the foam. The bolster along with the foam compartment covers are removable and washable.
All the fabric and foam content are free from all kinds of toxic chemicals to further increase the safety of your dog. The covers can also withstand wear and tear for a very long time. You can also opt for a larger bed size if you wish to place 2 or 3 puppies together. This bed is extremely safe as the raised rim of the bed will prevent the puppies from falling off while giving them a sense of comfort and security.
Outer bolster for extra security
Double waterproof cover
Non-toxic material
Not compatible with bleach when washing
Conclusion
Pee proof or waterproof beds are not only essential for your sick or elderly dog but it's also very essential for your normal dogs. These are great not only because they can deflect or resist pee and pee stain but they can also prevent any kind of accidental liquid spills from entering the mattress which keeps your mattress clean and durable for a long time.
Why waste money on repeatedly buying new beds when you can just buy one waterproof bed. So, whenever you're ready to invest some money on these make sure you carefully select the very best. You can do so by drawing feature comparisons between products and choose the best one.