The-Hunting-Dog is supported by its audience. We may receive commissions on purchases made from links on our site.
Dogs, especially puppies, tend to be very playful and spend a lot of energy running and fetching around. So, naturally, they require healthy and tasty meals to replenish their energy and to ensure a balanced growth.
A significant portion of good dog health depends on the kind of food you're feeding them and, most importantly, what kind of ingredient content it has. Rather than giving them a mix of organic and inorganic meals, opt for all organic ones to provide a healthy and balanced diet to your puppy.
These organic-based dog food are so much healthier, safer, and even tastier for consumption. If you want to ensure a quality life for your dog, upgrade to these organic ones. After all, who doesn't want to have their dog stick around for a long time?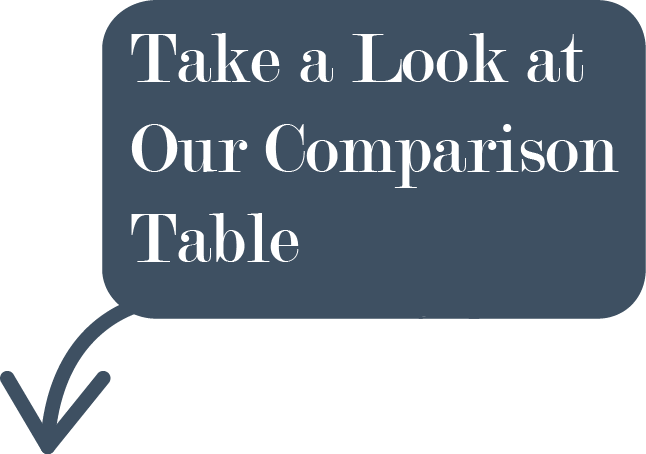 Taking into account all the most important factors, we have selected Top 5 Organic Puppy Foods
What is organic dog food?
Organic dog foods are basically what can be known as a safer and healthier food option for dogs. Diving deeper into it, organic means that food is grown or raised in a natural way, without using synthetic pesticides, chemicals, or fertilizers.
So, in order for dog food to be organic, it needs to be free from all kind's antibiotics, synthetically produced hormones, toxic, and chemical-based pesticides and preservatives. It must not be genetically grown or engineered in chemical fertilizers.
What makes organic food good for puppies?
Every dog owner and lover must keep in mind the importance of paying extra attention to a dog in its growing stage, particularly when they're a puppy. Taking extreme care of your puppy's health will ensure long-lasting effects even in their older years.
So what can you do to give your puppy a good, well-balanced diet? You can start by feeding them with organic-based food. Organic foods are packed with high protein and vitamins, which are essential to ensure a strong and sustainable immune system and overall physique for your dog.
Organic foods also do not have any chemicals or synthesized preservatives which may be harmful to your dog, especially on a young pup. So to further avoid and prevent any health complications and poor physique, these organic foods are very ideal for puppies.
Organic vs. natural
You might probably be thinking of organic and natural as the same thing when looking at or comparing dog foods. But the thing is both have certain differences which greatly set them apart. So to get you more familiar with this, let us understand what each term means and how it works with commercial dog foods.
Natural basically means food which comes solely from either plant, mined-resources, or animal and in an unprocessed natural state or having gone through physical or heat processing, purification extraction or, even fermentation. And also not having any kind of chemical enhancement or containing additives.
Organic means plant ingredients are grown without the help of any artificial fertilizers, pesticides, or any kind of genetic modification. So basically zero use of engineered enhancement. This also applies to animal ingredients, which has to be grown on organic feed alone.
So, in short, yes they do have a lot of similarities in terms of how they're grown. But the main difference lies in how it's used on commercial dog food. With natural food, the only needed requirement is for the ingredients to come from natural sources. Thus, these ingredients can still go through a lot of 'unnatural' processing and still be called natural.
On the another hand, organic foods must be under strict all-natural rule from when it's grown to the point where it's processed for food production, which means, it has no space for any kind of added chemical properties.
When should you stop feeding your puppy a puppy food?
So you've been feeding your pup a puppy recipe food for some time and now you're wondering if you should stop or continue with it. So to answer this, yes! You need to stop feeding your pup, puppy food after some time.
Generally, dogs start maturing into adults after a year or roughly 18-24 months. So it'll probably be good for you to stop the puppy recipe feeding and upgrade into an adult based dog food. Dogs need to have a certain diet so that it fits with their age requirement. As dogs grow older and older, so does their food requirement.
As such, if you keep sticking with pup food, your dog might not reap any benefits after some time. Overfeeding your puppies can also become a huge problem as it can lead to future health complications so make sure you're feeding your puppy with the right amount of serving and timing.
5 Organic Food for Puppies Reviews
To help you narrow your search for good dog food, we have compiled a list of top 5 best organic puppy food for your cute puppy.
Check Price on Amazon Check Price on Chewy
First up on the list is the organic puppy food from the brand Castor &Pollux. This is particularly made for puppies which makes it much more palatable for consumption. This is the perfect organic puppy recipe to suit your puppy's taste buds.
This puppy food is made using all organic grain-free ingredient content. It also provides free-range chicken and turkey flavor. It's also packed with lots of nutrients to ensure your dog stays healthy for a long time, making it one of the best organic puppy food.
Its grain-free nutrient content includes a range of superfood blends, namely, flaxseed, blueberries, and coconut oil. All of which are completely organic. To ensure it's completely safe for consumption and harmless on your puppy's health, its tested chemical-free.
It's also free from synthetic and artificial fertilizers. For balanced nutrition and healthy living, we recommend giving your puppy 1-2 cups, twice or thrice a day. Overfeeding or feeding too little can lead to all kinds of health complications for your dog so make sure you feed the right amount.
Great for puppies
Lots of nutrients
Free-range turkey and chicken option are available
Check Price on Amazon Check Price on Chewy
Get your puppy's taste buds dancing with this delicious and healthy organic turkey meal by Newman's Own. Make organic food tasty and elevate your dog's appetite.
In terms of the food's consistency, it has a squishy and pasty form- perfect for dogs who don't respond well to solid treats. It's also completely grain-free and certified organic so you don't need to worry about its organic authenticity.
Not only are the ingredients grain-free, but it's also corn and wheat free. The recipes featured in this meal includes all organic beef or any kind of poultry. To top things off, there's also no added artificial colors or flavor. This is a huge win for your dog's taste palate as added artificial color and flavor can seriously hinder its taste.
This delicious meal is also chemical and added antibiotic-free, to prevent any health complications. What makes it even better is that the packaging of the food comes in a canned structure which means it'll have a long shelf life. This is recommended for all ages and breeds of dogs.
To further increase health benefits, a blend of vitamin and protein supplements like riboflavin, potassium Iodide, biotin, and more are added.
Added supplements
Durable shelf life
Ideal for all dogs
Check Price on Amazon Check Price on Chewy
This one puts a lot of effort and care to ensure your puppy gets to have only the best and healthy meal to energize their playful spirit. Puppies are very energetic so you have to be on a constant lookout to maintain a well-balanced diet for them.
This all-organic dog food from TruDog is suited for all breeds and stages of dogs. With this, your puppy might have just found a delicious perfect food companion to keep their stomach full for a long time. The food comes in a solid treat form, great for your dog to chew without making a mess.
It comes in protein-packed ingredients with beef ranging from the liver to bones, herring oil which provides vitamin D, d-alpha-tocopherol for vitamin as well as mixed tocopherols. These ingredients are also entirely free of grains, preservatives, fillers, or any kind of coloring to retain its authentic taste and flavor.
With each serving, you can either serve it along with some water or just as it is. Whatever suits better for your dog's taste. Even with the added water, the treat will retain its crunchy consistency. A cup or a cup and a half, two to three times a day are recommended for puppies. 
The organic TruDog treat also prevents your dog from having smelly breaths and provides easy digestion. And with its natural antioxidants, proteins, and vitamins present in the food it helps in reducing rashes, allergies, and gives your dog a healthy, soft, and shiny fur.
Ideal for all stages of dogs
Makes fur soft and healthy
Reduces rashes and allergies
Bones present in the treat might harm small puppies
Check Price on Amazon Check Price on Chewy
This well-crafted, premium puppy recipe is not exactly an all-organic puppy food but due to its grain-free and limited ingredient feature, it deserves a worthy mention.
The Canidae dog food comes prepped in a very limited, quality ingredient crafted from the finest, most wholesome real food needed to boost your puppy's diet and stamina. The ingredients are also free from wheat, soy or corn as well as grain-free to suit sensitive stomachs.
For healthy digestion and increased immunity, it is provided with probiotics and antioxidants. To support a smooth and silky coat of fur, omega 6 & 3 fatty acids are added. It also features 6 different protein-packed flavor portfolio (Lamb, duck, salmon, chicken, bison, and boar) to make it more flavourful.
To give a more organic feel, it doesn't have any artificial flavors, colors, or preservatives. It has a dry, solid form ideal for dogs that don't like the wet and pasty form.
Great alternative to all organic food
High Protein content
Great for puppies
Another one on the list which is semi-organic but healthy is the premium puppy food from Orijen. These are great if you want to opt for a safe and healthy non-organic alternative for dog food.
If your dog isn't a fan of all organic treats, you can switch to this delicious alternative to train your puppy's taste buds. These are not that different from all organic food and even share similar features and ingredients. These include being grain and wheat-free, having fresh or raw whole prey meats, no added preservatives, artificial colors, and more.
This dog food includes an ingredient content of 85% meat, 15% vegetables as well as botanicals. The raw meat content includes turkey, chicken, cage-free eggs, mackerel, herring, and flounder, perfect for increasing your dog's protein and vitamin intake. This will nourish your dog's health and give him a balanced energy.
The food comes in a dry, solid form to make it easy for serving and provide a mess-free meal to your pet. These are also good for making your dog's teeth strong and their gums healthy, especially if they've started teething recently.
Includes lots of protein intake
Raw meat content for a more authentic taste
Well-suited for puppies
May not be ideal for senior dogs
Conclusion
Good healthy foods are essential not just for people but also for dogs as well. If you to want to see your dog grow up healthy and strong, you need to start investing in some healthy foods which will benefit their overall health as well as their physique.
Choosing to feed your dog with premium organic ingredients will help to quickly boost their appetite as well. There are all kinds of dog food available for production so you have to carefully look at the ingredient content and compare the protein and vitamin ratios before choosing the right healthy ones.