The-Hunting-Dog is supported by its audience. We may receive commissions on purchases made from links on our site.
Is anyone in your house suffering from allergies? There's a high chance your dog's bed may be making things worse. Hypoallergenic dog beds are a God-sent as they keep out mold spores, mildews, and dust mites, and keep your house allergy-free. 
Humans are not the only ones that are prone to allergies. Even your dogs can suffer from allergies as well. If your furry buddy is always sneezing, itching, or has bloodshot eyes, it could be due to allergies. 
If you think your dog is suffering from allergies, you might want to check their bed. Sometimes the filling used for dog beds contains substances that trigger allergic reactions, especially if your dog has been using the bed for a long time.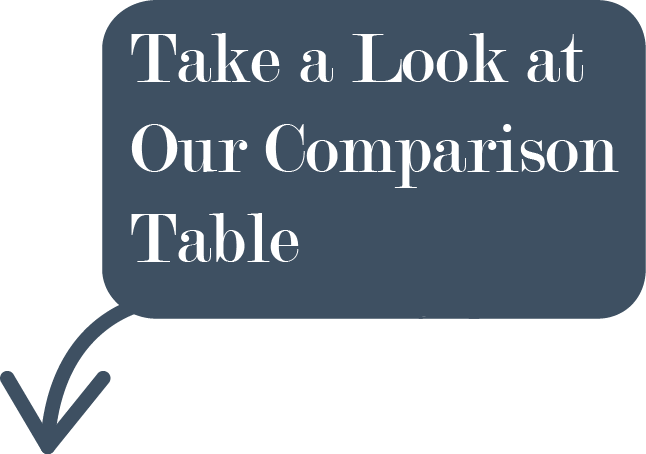 Over a period of time, the bed may become a breeding ground for fleas and dust mites. There is a very high chance that your dog's old bed may be harboring different types of allergens. This is why the only remedy for you is to find the right kind of bed that will keep these allergy-causing pests at bay. 
Luckily for you, there are allergy free dog beds available in the market. They are your best bet to maintain an environment free of allergies for your dog as well as everyone in the house. 
Taking into account all the most important factors, we have selected Top 5 Hypoallergenic Dog Beds
What are Hypoallergenic Dog Beds?
Hypoallergenic dog beds are essentially made from materials that will not cause allergic reactions to canines that are easily prone to allergies. There is no magic ingredient to this. They are simply made using high-density memory foam with hypoallergenic fabrics at the top.
Common materials used for making such types of beds include 100% cotton, wool fleece, microfiber, hemp, or organic buckwheat hulls, all of which are excellent at keeping dust mites, mold, and mildew away. If you are a parent, you will notice that baby clothes are mostly made using 100% wool or cotton, and for the exact same reason. They may be a little more on the expensive side, but if your dog is constantly suffering from allergies, it'll be worth every penny.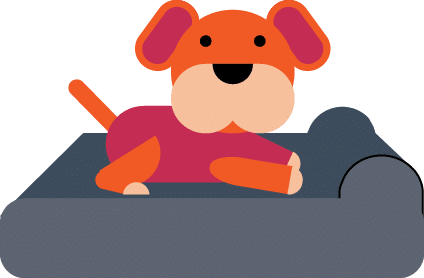 Some hypoallergenic pet bedding made from wool fleece are best at getting rid of odor-causing bacteria which can really help in preventing the spread of unpleasant smells around the house.
If your dog is suffering from flea infection, lanolin is great are keeping the fleas at bay.
When Should You Buy a Hypoallergenic Dog Bed?
Here are some textbook signs of a dog with serious allergy issues:
Scabbed, moist, red, or itchy skin
Constant sneezing
Itchy ears or eyes
Snoring (as a result of inflamed throat)
Constantly chewing on her paws
If you suddenly notice any of these signs in your dog, then you can safely assume it is time to buy a hypoallergenic pet bed for your dog.
What to Look for When Buying a Hypoallergenic Pet Bedding?
Size 
If your dog is constantly suffering from allergies, it is safe to say that she is easily irritable (who wouldn't be!). Even with the best hypoallergenic dog beds, if the bed is too small, your little buddy will not be able to enjoy a good night's sleep. You don't want to add to her discomfort.
In order to pick the right size, you should start with the weight. Here is a general guideline for dog bed sizes:
Small – dogs with a weight limit of 40 lbs
Medium – dogs with a weight limit of 60 lbs
Large – dogs with a weight limit of 120 lbs
Extra-large – dogs with a weight limit of 120 lbs and above
Durability 
100% cotton and wool materials don't come cheap. The last thing you want to do is keep buying expensive beds for your dog every now and then. Don't hold back on that few extra bucks because that will go a long way. There are many durable materials available in the market like latex for instance. This inherently antimicrobial material is highly durable and will last you for years.
Material 
The better the quality of the material used in the allergy free dog beds, the more likely it is to keep the allergens at bay. For example, if you buy one that is made using memory foam, those with the denser memory foam will do a better job at ensuring an allergy-free environment both for your dog as well as your family.
Some of the best hypoallergenic dog beds are those made using gel foam. This is also highly recommended if your dog has a problem with overheating when sleeping.
Hypoallergenic Foam
The filling of the dog bed is where most of the allergens like mold, mildew, bacteria, dust mites, etc get trapped and start breeding. This is why it is important to find out the foam used in the dog bed. Medical-grade memory foams are a great choice for keeping off the allergies because it is both odor-neutralizing and moisture resistant.
Quality 
There is no point in getting the "best" hypoallergenic dog bed if it flattens in a few months. There are many brands out there that offer a "no flat" warranty for a certain length of years. Always keep an eye out for such warranties.
Another reason why it is important for you to invest in quality dog beds is that some dogs can be chewers or nesters. Low quality dog beds will not last a month with such canines. Get the ones made from quality materials that can withstand any kind of mishandling from your pup.
Easy to Clean
The main goal for using hypoallergenic dog beds is to keep the allergens at bay. One way to achieve this is by maintaining hygiene, which means you have to clean it constantly. Getting a material that is easy to clean should be a major deciding factor for you when choosing your dog's bed.
While you may get washable hypoallergenic dog bed covers, it is very rare to get beds that can be washed as a whole. Water resistant or waterproof dog beds are a great choice. It is also great for senior dogs with bladder issues.
Comfort 
The goal of buying a dog bed is to give your furry one a comfortable sleep whenever she wants to lie down. Your entire purpose will be defeated if your dog is not comfortable soothed enough when in bed. Memory foams are great at providing a high level of comfort. This is especially important for senior dogs or dogs suffering from arthritis.
Top 6 Hypoallergenic Dog Beds Reviews
1. Pet Support Systems Hypoallergenic Memory Foam
If you haven't heard of Pet Support Systems, they are popular for neck pain and eco-friendly back relief products for people. Luckily for dog owners, their pet bed also measures up to their reputation. 
This allergy free dog bed from Pet Supports System is a luxury dog bed that not only has a classy look but is also very easy to clean. This 4 inch orthopedic dog bed is made of medical grade memory foam. With proper maintenance and use, this dog bed can last you for over 2 decades. 
Your furry companion will now be able to enjoy this premium quality bed which will serve him for several years without degrading one bit. The cover is removable and is made of a water-resistant liner, making it easy for you to wash. You don't have to worry about spillage or accidents, thanks to this handy feature. 
This is highly recommended for allergic prone dogs, puppies, and seniors because of its 100% non-toxic memory foam. This dog bed comes in many sizes, ranging from small to XXL. It is specially engineered to ensure a high level of comfort to ill and senior dogs that spend most of their time in bed instead of playing outside. 
Made from certified Certi-Pur hypoallergenic foam 
Specially engineered for high-level comfort 
Does not sink in 
Bed cover is not the best quality 
A little on the expensive side
2. KOPEKS 7-Inch Thick Memory Foam Dog Bed
This memory foam dog bed from KOPEKS gives value for your money. It comes with a pillow, a free waterproof liner, has an anti-slip bottom, and is a massive 7 inches thick! With that level of thickness, you know it will take a lot for this bed to flatten anytime soon. 
This mattress comes in thick solid memory foam, with a base made of high-density support. If you have an extra large dog, this bed will ensure superior comfort. The measurement of the bed is 50×34 inches, along with a built-in headrest that is 3 inches thick. Talk about a chubby Corgi and a Mastiff lying back to back! 
This dog bed is widely popular for its medicinal properties, in helping relieve joint aches and muscle pain. The pillow top supports the neck and head. As for the bed cover, it is made using hypoallergenic materials and is highly recommended for dogs constantly suffering from allergic reactions. Using this bed for an extended period of time will reduce the chances of your buddy getting any kind of skin problems and irritation. 
This orthopedic dog bed is a great choice for dogs suffering from any kind of allergies. Additionally, it will also give great relief to any joint and bone issues that your dog may have.  
Orthopedic grade high-end memory foam 
Waterproof, thick inner lining 
Luxurious, soft micro-suede cover 
Cover should only be hand-washed 
Zipper is not high-quality  
3. Brindle Designer Waterproof Memory Foam
This is highly recommended for small breed dogs with its removable cozy Sherpa cover, memory foam mattress, easy-to-clean waterproof lining. Small dog breeds normally weigh under 20 lbs at maturity but this does not mean they do not need as much support as those high-quality mattresses meant for large breeds. 
This hypoallergenic dog bed is affordable and is not only hypoallergenic with its waterproof cover but is also widely popular for its convenience, support, and comfort. 
This impressive designer dog bed comes with 4 inches of high-quality foam – half high-density foam meant for support and half conforming memory meant for high level comfort. It has a rectangular shape, giving your dog enough space to stretch out or curl up for a comfortable stretch. The Sherpa cover is super soft, adding to your dog's comfort. 
Another great thing about this cover is that it is removable, and washer & dryer friendly, meaning you can easily keep it clean with minimal effort, keeping the pesky allergens at bay. 
There is another layer of waterproof material under the cover, creating another level of protection from dirt, accidents, and allergens. This is also ideal for senior dogs or dogs that are difficult to house-train. 
Available in 3 different sizes 
Comes in six different designs (3 "designer" and 3 basic styles)
Hair and dirt-resistant soft Velcro 
Not meant for giant breeds 
Not chew-resistant 
4. Dogbed4less Memory Foam Premium Dog Bed
We love that this dog bed is made of hypoallergenic memory foam, measuring 4 inches in thickness! It is also protected with an external cover made of soft micro suede and a waterproof inner lining. 
As if this is not enough, there is a third cover between the two layers, which is made from 100% cotton, heavy-duty denim fabric with a gusset stitching and durable zipper. The stitching is meant to withstand continued washes. Essentially, this one is everything any dog owner could ask for in a dog bed. 
This hypoallergenic dog bed comes with a guarantee that it will not flatten overtime, ensuring comfort for your buddy for several years. Another special feature about this dog bed is that the memory foam used in their bed is 5 times denser than the standard memory foam that is typically available in dog beds. This means your furry buddy will get maximum support for better sleep and healthy joints. 
This bed is available in 7 different sizes, so no matter how big or small your dog is, you will find a size for her. According to experts and pet owners, this is one of the best hypoallergenic dog bed in the market right now and is surprisingly available at an affordable rate. 
100% cotton heavy-duty denim cover 
High-density memory foam that is 4 inches thick 
Comes with a 2 year warranty 
Cover needs to be washed frequently 
May not be a durable as its heavy-duty counterparts 
5. Coolaroo elevated Pet Bed
One major advantage of elevated dog beds is that they can be doubled as outdoor beds and are easily portable. It will also keep your dog off the floor, keeping it away from allergens. The elevation also promotes sufficient airflow, keeping the dog bed clean and allergen-free at all times. 
While most elevated dog beds in the market are made using PVC frame, this one, in particular, is made with lightweight yet ultra-durable powder-coated steel frames. Besides making the dog bed sturdy, this steel frame also makes it versatile enough to be used both indoors as well as outdoors. 
This dog bed is very easy to clean due to the elevation, and the mesh fabric is resistant to allergens like fleas, mites, mildew, and mold. This bed is sold at an affordable rate and is available in several fun colors and sizes. This hypoallergenic dog bed can also double as an outdoor dog bed or a cooling dog bed. 
The fabric is made from lead-and phthalate-free materials and is 100% recyclable. Overall, this is a highly versatile, comfortable, and high-quality dog bed. 
Ensures free airflow with elevated design 
Breathable mesh fabric 
Pest and mold resistant 
May wear out faster if used outdoors 
Not chew-resistant 
6. Foamily Round Stuffer Hypoallergenic Pillow Cushion
This hypoallergenic pillow cushion is highly versatile and can be used for multiple purposes like an ottoman, chiropractic kit, pelvic alignment, and even as a cozy napping pillow for your dog. Measuring a massive 32 inches, it is plump and keeps its shape, thanks to the polyester fiber filling. 
Originally meant for human use, this pillow cushion is actually great as a dog bed. You can use this to replace your old dog bed's insert. This serves well as a make shift bed for your dog in places like your office or a holiday home where you don't want to spend so much money buying multiple dog beds. 
Since it is made of hypoallergenic materials, you can keep it unused for long stretches without worry about molds, mildew, and dust mites breeding in the pillow. All you have to do is dust it off before you let your dog start using it. 
This pillow comes vacuum sealed but will fluff right up when you open the bag. The filling in this pillow is ultra-lightweight, making it ideal to be carried around during travels. 
Versatile pillow and can be used for multiple purposes 
Made of hypoallergenic materials 
Cost-effective 
Bounce does not hold for long