The-Hunting-Dog is supported by its audience. We may receive commissions on purchases made from links on our site.
Every dog owner knows that the nutritional value and taste of food is at its peak when it is fresh and raw. With that said, handling raw food, particularly meat, can be difficult as well as time-consuming at the very least.
You may be thinking if only there was a product to solve this food issue. Well, with the freeze-dried dog food, you certainly can! This product offers raw goods at your fingertips by combining the convenience and versatility of packaged foods and the nutritional benefits of raw food.
Freeze-dried dog foods are known to be light, portable, and have a durable shelf-life, which works out great for all kinds of dog parents. The busy ones, the on-the-go parents or the adventurous ones – regardless of it, dog owners should give it a try.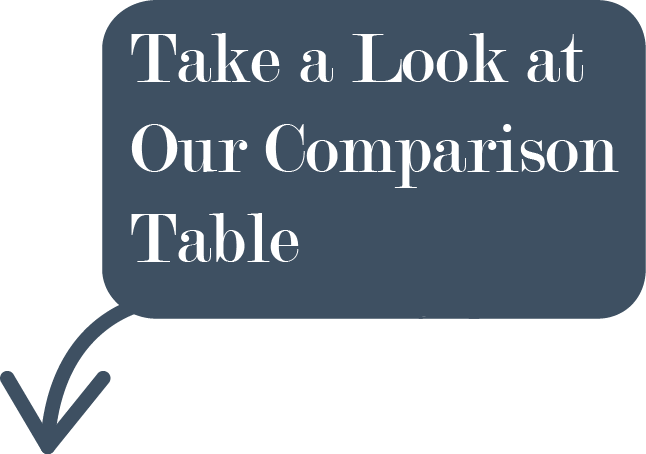 Taking into account all the most important factors, we have selected Top 6 Freeze-Dried Dog Foods
What is Freeze-Dried Dog Food?
If you've never heard of this dog food, then you are in for a treat. It's a light and dry food item growing increasingly popular among pet owners. This food innovation uses a method called 'food-drying', which removes almost all of the water content from the food. The process shrinks the food, which gives it its light and dry consistency.
Freeze-dried dog foods are often made with raw ingredients that include both meat and greens. It's also known to postpone food getting spoilt, which makes it highly favored among busy pet owners. The best freeze-dried food for dogs has as much as 97 % of its nutrients preserved.
These are most commonly served as a whole meal for dinner, but it can also be used as a topper or training treats if your treats happen to be smaller in size. If your dog prefers mushy consistency rather than hard ones, you can always rehydrate the food by adding warm water and leaving it on for some minutes.
Benefits of Freeze-Dried Raw Dog Food
Quality Ingredients 
As freeze-dried treats are typically made from muscle meat, ground bones, organs, and greens, it packs up an impressive collection of quality ingredients to provide your furry buddy with all the protein and vitamin it needs to stay healthy. The treats are gluten and grain-free, with zero artificial additives.
Extended Shelf-Life
Freeze-dried foods have a long and durable shelf-life, which makes it a very convenient food item for any pet owner. As these are already frozen and dried, there's no need for refrigeration. And given their lightweight composure, it will take very little storage space.
Alternative for Raw Diet
Handling fresh raw food is difficult, messy, and takes up a lot of time, especially for those pet owners who keep a strictly raw diet for their pets. Freeze-dried dog foods provide a great raw diet alternative as these are cleaner and easier to handle and are made from raw ingredients with minimal processing.
Retains Food Nutrient
Freeze-drying allows food to retain most of its nutritional contents like vitamins and proteins. This makes it a very healthy and convenient way of getting nutrients out of a sizeable treat for your dog.
Easy Preparation
With freeze-dried food, there is no need to worry or stress over preparing the food. You can easily scoop them and serve. And you can also rehydrate the food to give it a mushy consistency by simply pouring over a considerable amount of warm or lukewarm water.
Healthy
Going raw comes with a lot of advantages, including several health benefits like stronger muscles and bones, improved immune system as well as appetite, protection from allergies, rashes, and more.
Freeze-Dried vs. Dehydrated
Freeze-dried food and dehydrated food are often considered similar products as both follow the process of water or moisture removal. However, what sets the two apart is the method used in diffusing the water from the food.
With freeze-dried food, the water removal process known as freeze-drying starts with frozen foods that are kept in place inside large machines to lower the atmospheric pressure surrounding the food. This diverts the solid ice into a gas form, which eventually diffuses from the food.
With dehydrated food, heat is used to implement the removal of water from the raw food by placing it in a low heat environment for some time. The heat converts the liquid (water) into gas, which then diffuses slowly from the food. The use of heat also influences the structure of the food to some extent.
In terms of the nutritional intake, freeze-dried food contains more nutrients as compared to dehydration. This is because of the process of freezing the food before the moisture is extracted in freeze-dried foods, which helps preserve most of the nutrients.
Freeze-Dried vs. Kibble
Freeze-dried and kibble are two separate dog food products that are often used or mixed while setting up a meal for dogs. Both the products are different in terms of how the food is prepared. For one, kibble is cooked while freeze-dried food and remains raw and processed only to some extent.
Freeze-dried food is light and dry treats that come in several shapes and sizes. These are known for going through a water or moisture removal process that gives the food its light and dry form. The ingredient content consists of mostly raw meat cuts like organs, bones, and more along with natural fruits and veggies.
On the other hand, kibble is known for having a pellet shape. It's also conventionally used as the most popular type of dog treats. It is made through a process called "extrusion" in which the ingredients are blended and cooked together in a liquid form, which is then pushed mechanically through an extruder.
While both the products are considered to be quite popular, the audience for both keeps shifting. As some prefer raw treats over the other and vice-versa for various reasons, it becomes difficult to determine which is the best.
6 Best Freeze-Dried Raw Dog Food Reviews
Check Price on Amazon Check Price on Chewy
If you are on the lookout for a raw, nutritious, and delicious treat to add to your dog's diet plan, then you've hit the jackpot with this one. After all, nothing can beat the excitement and convenience of raw dog food fused into a sizeable treat, which is exactly what this treat is all about.
This crunchy beef bonanza is crafted from only the finest cuts of beef along with a note of herring oil to ease up on your dog's digestion. Whether you have a small pup or an aging furry pal, this is a product made to welcome both as it suits any age and breeds of dog.
The composition of 100% raw ingredients without any filler helps to maintain a balanced and healthy diet for your dog while keeping their weight in check. It also offers an authentic sensation of looking and smelling like real beef to your dog.
You can serve these as it is or add a little water to make it a lot more palatable and softer if you have smaller dogs. If your dog suffers from gum problems, rest assured these will go easy on the gum and prevent further harm.
Apart from the healthy nutrient content, another deciding factor in opting for this as one of the best freeze-dried raw dog food is perhaps due to it being completely free from artificial flavors, coloring, sugar, soy, gluten, and more. This puts a very authentic and natural tag to the food, which every raw dog food enthusiast looks for.
Suitable for all age and breeds
No ingredient splitting
No added artificial ingredients
Sharp bone particles 
Pricey 
2. Stella & Chewy's Chicken Dinner Patties
Check Price on Amazon Check Price on Chewy
Are you tired of serving half-hearted commercial treats to your dog with little to no health benefits? We hear you, and we have the solution to your problem in the form of a patty shaped freeze-dried goodie. You can get this goodie in 3 different sizes to follow after your dog's heavy appetite.
The ingredients included in the patties are cage-free raw chicken (95 %), organic fruits and vegetables. This all-natural recipe portfolio will not only fulfill your dog's food requirements but also lead them towards a healthier food diet. To aid in on healthy digestion and balanced nutrition, the food is enhanced with probiotics.
With this protein-packed delicious meal, your dog will have healthier gums, skin, and improved appetite. While serving, you can rehydrate the food by simply crumbling the patties and adding some warm water to make it softer. This is recommended if you have puppies or older dogs with chewing problems.
Freeze-dried foods do not feel the necessity for heating or refrigeration, which makes it a convenient food option for outdoor purposes. Whether it's for a hike up on the mountain with your dog or a family camping trip, you can do so with ease. All you require is a bag or two of these snacks and you are good to go.
Ideal for outdoor trips
Multiple quantity option
Several health benefits
Excess fat content 
Inadequate packaging 
3. Primal Chicken Grain-Free Raw Nuggets
Check Price on Amazon Check Price on Chewy
This is a great starter pack if you are relatively new in looking for the best freeze-dried dog food. The primal freeze-dried nuggets are made from premium raw ingredients to provide the best of raw packaged treats any dog could ever receive.  
The chicken, which is the primary ingredient used is free of antibiotics and hormones. Certified organic produce and minerals with unrefined vitamins are also integrated into the list of premium and nutritional ingredients. As always, good nutrition means good ingredients and this one checks all the boxes. 
For the food to mimic the primal canine diet, ingredients such as grain, corn, gluten, soy, or wheat are not used. The food is also minimally processed to retain its raw nutrients. Despite its dry structure, it performs well even on dogs with sensitive stomach and other health conditions.
One of the best things about raw freeze-dried foods is that you can serve it as it is or mix it along with other food items. But however you choose to serve, it will certainly improve and elevate your dog's taste buds. The high protein ratio in the food will also boost their overall health and help restore any vitamin or nutrient deficiency. 
Ideal for sensitive stomach
Works well as a topper
Effective on picky eaters
Not recommended for small puppies
Takes time to soak up
4. Vital Essentials Beef Mini Nibs
Check Price on Amazon Check Price on Chewy
If you are looking for the freeze-dried food for dogs that go easy on the size and strict on the nutritional content, then you can make your stop at the vital essentials. The mini beef freeze-dried entrée by vital essentials comprises of compact and active nutritional ingredients to benefit your dog wholeheartedly.
The main ingredient is beef along with herring oil to aid in digestion. Vitamins like mixed tocopherols and d alpha-tocopherol are also included which acts as natural antioxidants. The ingredients do not contain added colors, flavors, antibiotics, and fillers – in the absence of which, stools are passed more freely and comfortably. 
The treat features a dry consistency to provide a clean and easy serving. Additionally, these freeze-dried treats do not require any kind of refrigeration which makes it super easy to store as well as carry around. As it is protein-packed, you can serve it as a whole meal or use it as a training treat.
Overall, it takes great care of your dog's health. From preventing dry and itchy skin to looking after oral health and even relief from allergies, this is indeed one of the leading freeze-dried raw dog food currently available for any pet owner. 
Works great as training treats
Grease-free and easy to serve
Moderate shelf life
Expensive
Bite-size not convenient for large dogs
5. Sojos Complete Adult Turkey Recipe
Check Price on Amazon Check Price on Chewy
This turkey recipe by Sojos Complete may just be one of the best freeze-dried food for dogs, especially for pet parents who are looking after adult dogs and we have valid reasons as to why. The entire recipe is grain-free to make the food more protein and vitamin efficient.
It is a meaty and chunky treat specially developed for adult dogs with a blend of active ingredients including raw meat, whole eggs, flaxseeds, sweet potatoes, and more. These combinations of ingredients help maintain the nutritional balance much needed in aging and sick dogs. 
As a raw diet is essential to strengthen the core muscles and instantly energize dogs, Sojos transfers this function onto the treat and creates a delicious raw meal for your dogs to munch on. Just add some water and the nutrition-packed savory meal is all set for a hearty feast which your dog will never forget. 
Experience an all-natural goodness with the Sojos complete freeze-dried raw food. No artificial colors, no GMOs or added preservatives, and no fillers. Only natural vitamin and mineral supplements derived from natural and raw ingredients. This meal will completely modify the appetite of even the pickiest eaters. 
Suitable for adult dogs
Travel friendly
Produces firm stools
Not suitable for puppies
Takes time for rehydration
6. Bravo! Homestyle Beef Dinner
Check Price on Amazon Check Price on Chewy
Food paradise for dogs looks a lot like delicious treats with raw ingredients and aromatic sensations of beef. This is exactly what this gluten-free freeze-dried dog food from Bravo offers with every bite your dog takes.
Made from a combination of premium ingredients like raw beef, veggies, and cranberries, it provides a unique and delicious flavor to keep even the pickiest eaters munching on for years. As it does not contain added flavor or filler, it makes it easier for your dog to pass stools.  
The protein content combined with the natural vitamins and minerals prevents your dog from developing rashes, keeps the muscles and bones strong, and enhances their playful energy. This is also a great treat for adults or aging dogs with oral and gum problems as it prevents harm and eliminates bad breath.
As freeze-dried raw foods are fresh and naturally more convenient to use and serve, you can take these anywhere without worrying over spoilage or foul smell. During mealtime, add a moderate amount of water to rehydrate the treat. Rehydration is incredibly useful while tending to sick or aging dogs as it makes the food softer.
Ideal for outdoor travel 
Great for dogs with dental problems
Decent protein-to-fat ratio
Fruits and greens do not hydrate well
Expensive