The-Hunting-Dog is supported by its audience. We may receive commissions on purchases made from links on our site.
Dog whistles aren't the most commonly used item when it comes to training dogs, so it's not a surprise if you haven't heard of it or aren't familiar with the item. So what exactly is it?
As the name suggests, its basically a whistle made to be used on dogs. It has a high-pitch sound, clear enough to catch your dog's attention any time you want without actually causing any harm to them. 
So if your dog is constantly barking or exhibiting hyperactive behaviors, then you should consider buying a dog whistle. This can also act as a security measure for you in case your dog wanders away from you or gets lost.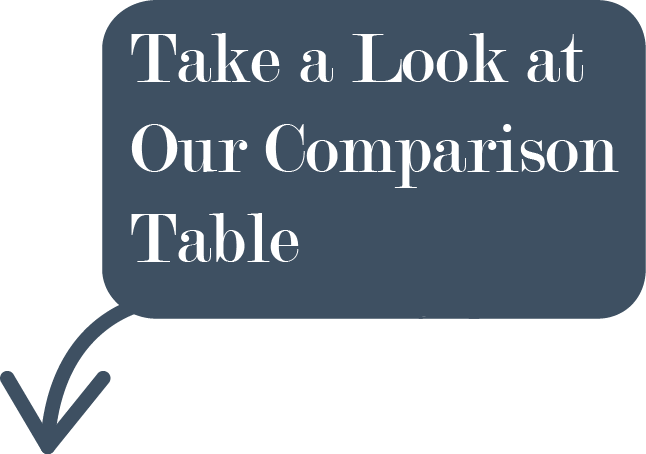 Taking into account all the most important factors, we have selected Top 5 Silent Dog Whistles
How does a dog whistle work?
Dog whistle works similarly to any regular whistles, but the biggest difference lies in the fact that it is specifically made for dogs only. So how does it work?
Dog whistle produces a very high-pitched sound which humans can't hear, but dogs and so does other animals as cats can hear. This particular dog-made frequency engages the dogs in becoming more attentive. Hence, it is generally used in dog training.
Dog whistle frequency
Dog whistles are also referred to as a silent whistle. The name is partly due to the fact that dog whistles emit a specific sound frequency that the human ears can't hear. 
This frequency is a very high-pitched sound most popularly known as the ultrasonic range. This pitch is so high that only animals like dogs, cats, etc. can hear. 
Most dog whistles offer adjustable frequencies, while some come with ready-to-use high to medium pitched sound frequencies. Since every dog reacts differently to different frequencies, whistles with adjustable frequencies are more recommended in comparison.
Why you should use a dog whistle
Humane training: if you want to control constant dog barking, you need to take the time to properly train your dog by avoiding harsh techniques that may harm your dog. Dog whistles provide the chance for you to train and condition your dog in the most humane and proper way.  
Easy to understand stimulus: a dog whistle is a tool made not just for professional trainers but also for ordinary dog parents and lovers. These whistles come with easy functions and reliable features in order for you to navigate the tool with maximum ease. All you have to do is learn how to adjust the frequencies and operate it manually. 
Silent to people: dog whistles use a sound frequency called the ultrasonic range, which produces a very high pitched sound. Luckily, this high pitch sound is practically silent to the human ears. Meaning we can't hear them, nor will it have any adverse effect on our ears.
Sound consistency: every dog whistle comes equipped with the ultrasonic range sound frequency, but what makes it even more special and reliable is that it is very consistent. Whether it's high-pitched or medium-pitched, rest assured you will have a very consistent quality made sound with each whistle.
Silent dog whistles to stop barking reviews
1. FANZ Ultrasonic Dog Whistle
Is your dog constantly barking without any reason? Get this awesome dog whistle by Fanz to help train your furry pal. This whistle comes in a variety of functions and features to best suit your dog.  
Sound frequencies often need to be adjusted, because not every dog respond to the same frequency. You can fiddle with the adjustable nut and screw until you find the perfect setting for your dog. 
Make sure you test the frequencies on your dog by observing their reaction to the frequencies. The one with the strongest reaction from your dog is suggested as the best-suited option.
Due to its high effective result, this is genuinely one of the best tools to train and teach obedience to your dog. Not only will it help in controlling your dog's excessive barking but it will also help in teaching some basic commands like come and sit to your dog. 
The whistle comes with a quality and long-distance sound. With this, your furry pal can hear the sound from as far as 25 meters away. You no longer have to shout or look for your dog. Simply whistle! Your dog will show up.
Finally, the whistle has a sleek and neat design coated with stainless steel to prevent any kind of rusting and provide a durable structure. 
It also has a protective lid to stop dirt from entering the whistle or prevent any accidental loss. It is easy to wear around the neck and you can also carry it anywhere with you.
Effective 
Minimal and neat look
High-quality pitch
2. Acme 211.5 Dog Whistle
Having a furry friend around the house is a pure joy, providing quality companionship to you up until they start barking inconsistently and exhibit disobedient behaviors. 
The Acme dog whistle is an excellent choice if you're looking at rounding up some training for your furry friend. With 4 vibrant colors, baby blue, orange, yellow, and purple along with a well-made hard plastic surface and structure, this whistle will definitely last for a long time. 
Although it works well on all breeds of dogs, it is highly preferred and used by Spaniel owners. The Acme 211.5 model provides a medium high and clear pitch with a frequency of 4850Hz.
Acme dog whistles are known for producing high-pitched, easy blowing whistles and providing a very solid tone that your dogs can easily hear even over a long distance. 
With these features such as the easy to notice colors, well-made structure, quality sound, and affordable price mark, this whistle manages to stay on top as one of the best silent dog whistle available on the market.
Ideal for Labradors and retrievers
Multiple color choices
Durable 
Frequency adjuster not found
3. Acme Silent Dog Whistle
Constant dog barking days are officially over! This silent dog whistle is exactly what you need to deal with noisy and tiresome barks. A product heavily used and recommended by even professional trainers, the Acme dog whistle is a leading dog whistle to stop barking.
It comes fully equipped with the famous adjustable frequency feature in a solid construction made from brass and nickel plating. This gives the whistle a very elegant look with long-lasting durability. Weighing at 1.8 ounces with a height of 4 inches, this elegant little whistle can be easily stored and carried anywhere, from your pockets to your pouch. You name it!
The adjustable frequency is made to easily suit to your dog's hearing so make sure you find the right pitch for your dog for maximum effect and response. If your dog has wandered off somewhere or someplace, you have nothing to worry about.
This dog whistle has a range capacity of reaching up to 400 yards depending on various conditions.
For easy adjustments, the whistle comes with a pitch register. It's very safe for use as it has been individually tested and designed to support and accustom your dog's sensitive hearing. 
The great thing about the Acme whistle is that if you ever find your whistle lost or misplaced, you can just get another one with the same quality pitch guaranteed. 
Long-distance range capacity
Light and neat
Adjustable frequency
Does not have a neck holder
4. Mumu Sugar Trasonic Professional Dog Whistle
No products found.
When it comes to buying or trying out tools with an effective mechanism for training your dog, dog whistles are best-proven tools for you and your dog. Your furry friend deserves to be cared for and trained with the best tool, with the professional dog whistle from Mumu you are guaranteed a high-functioning quality tool.
Whether your dog is a Huskie or a bulldog this whistle is made to perfectly suit any breed and offer quality training to curb those excessive noisy barks. It has a reasonably designed small structure carved from premium metal in a black finish. 
It's also rust proof to make it long-lasting and stable. For added security anti-loss dust cover is provided.
This comes with the adjustable frequency feature so that your dogs can adjust to the right frequency with ease and respond well. The range of frequency provided is between 5.4KHz and 12.8KHz and has a consistent sound. Having a consistent sound is very crucial in a whistle as it will prevent the dog from being confused. 
The Mumu sugar whistle is made from safe non-toxic materials allowing you to train your dog without having any health concerns. Apart from controlling excessive barking, you can also add in on teaching a few basic commands to your dog.
While in training make sure you're not blowing the whistle too close at your dog as it can be harmful to their ears in close range. 
No products found.
Efficient training tool
Consistent sound
Made from rust-proof premium steel for long-lasting use
Tuning directions not included 
5. HEHUI Stainless Steel Ultrasonic Dog Whistle
Nothing comes easy or naturally, especially training your dog. But with the premium dog whistle from HEHUI, you can make your training much easier and compatible. Recommended as one of the best dog whistles to stop barking, this is a must-have item!
Reliable, convenient, secure, safe – this little compact tool has it all. It is of stainless steel and provides extra necessary features such as the metal keychain to avoid any accidental losses, a plastic dust cover to prevent any dust or dirt from entering the whistle and a grip cover surface for stability on the fingers. 
The bottom of the whistle is attached with the pitch rod lock screw and nut to manage frequency. You can adjust the frequency manually by turning the attached screw inward or outward and then lock the nut in a clockwise position. Adjusting to the frequency with the strongest reaction from your dog is suggested for the best outcome.
This whistle is equipped with various high-pitched notes which only your dog will be able to hear, making it an ideal tool to call your dogs without disturbing any neighbors. This is highly suggested if you're living in a quiet neighborhood or in the countryside as it can also ring over a long distance. 
Adjustable frequency feature
Long-range sound capacity
Good for quiet neighborhoods 
Conclusion 
This is it! This excellent quality made dog whistles are here to stay and help you provide a safe and easy training for your dog. As we all know, the market for dog accessories and tools has grown exponentially so products like dog whistles can be purchased anywhere easily. 
But even so, easy availability doesn't mean it'll all be top quality products. Some might have similar features but vary in effectiveness and durability due to different manufacturers. 
So, be very careful in choosing the right whistles before you start spending your money. Make sure to compare and assess its features properly and read carefully on how it functions.