The-Hunting-Dog is supported by its audience. We may receive commissions on purchases made from links on our site.
Our furry companions love their daily walks, but what happens when the weather is less desirable? If you need an umbrella to protect yourself from the rain, your dog certainly needs one too! Dog umbrellas were created to address those situations.
But, picking the right umbrella from a variety of products can be inundating. In this article, I will help you choose the best umbrella for your dog.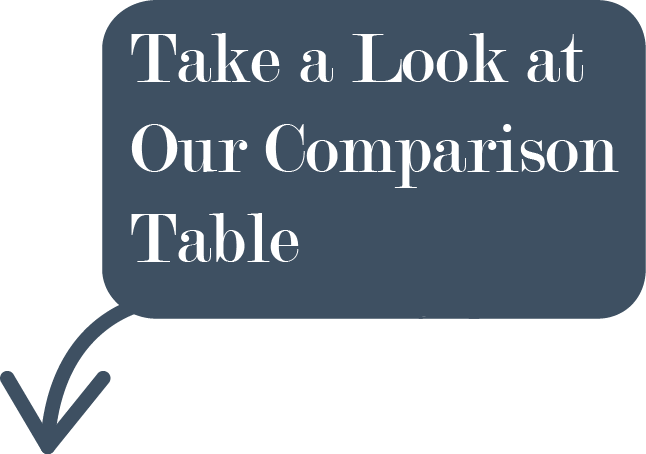 Based on our experience, we have created a list of Top 5 Dog Umbrellas
Things to Consider Before Buying a Dog Umbrella
Color
Unless you want to hold an umbrella that has an upside-down canopy, choose a clear and transparent material. A see-through material will allow you to guide and steer your dog away from obstacles and puddles. It will also give you the opportunity to interact and bond with your pooch during your walks.
Size
What kind of dog do you pet? Buy an umbrella that will match the size of your dog. Find out what size your dog will need by measuring the length of his body from the nose to the base of his tail. You can add a few more inches for extra protection. Dog umbrellas work best on smaller sized dogs.
Weight
It's raining, and you will be holding an umbrella for yourself too. Unless your doggie umbrella is lightweight, it will be difficult for you to carry both at the same time. Remember not to compromise the quality of the handle, you may end up with a lighter but poor quality handle.
Length of the chain leash
Regardless of the length, it will take some trials for your dog to get comfortable with his new gear. If the canopy of your dog umbrella hovers too close to your dog, it will spook him. It is important that the umbrella protects your dog, yet is subtle enough to make him feel comfortable and walk freely beneath the umbrella.
Durability
The durability of a doggie umbrella largely depends on the materials used. Check if the handle is strong enough so that the rod won't bend easily. Carefully inspect the material of the canopy; typically a polyester canopy will last longer than plastic material. Also, check the frame that holds it. Stainless steel usually lasts longer.
Principal utility
Where do you usually take your dog for a walk? Dog umbrellas will not work as effectively in the woods or dense and compact spaces. Your dog may feel more at ease in a hood or a rain jacket.
5 Best Dog Umbrellas Reviews
Perfect Life Ideas Dog Umbrella
This transparent, waterproof dog umbrella by Perfect Life Ideas provides protection from rain, snow, or wind for small-sized dogs with a back length of up to 20 inches
This umbrella is easily foldable and opens up to 29 inches. It comes with an 8 inch built-in leash, it is comfortable to operate as the whole thing weighs only 7 ounces. You will face no difficulty as the transparent material will enable your dog to adjust to his new gear easily.
This umbrella is strong enough to hold itself even on a strong windy day. Even if the wind flips it over, it's unlikely to damage the umbrella.
If you own a poodle, a Chihuahua, Yorkie, Pomeranian, or any small dog breed, this umbrella will be a great choice.
Sturdy enough to withstand strong wind and rain
Made from high quality windproof and waterproof plastic
Long leash for added comfort to pet walker
29 inch diameter provides maximum protection for your pooch
Built-in leash is slightly short
LESYPET Leash Folding Dog Umbrella
As a dog fashion brand, this LESYPET Leash waterproof dog umbrella is one of the more fashionable umbrellas in the market.
It comes with a special design and opens up to 28.3 inches in diameter. The built-in leash is 12.2 inches long, making it easy for you to control in hostile weather conditions. The canopy is made of thick polyester fabric. It's cool black edges, and black frames give it an elegant look. As you walk your dog, you will notice heads turning with this cute little show stopper.
The fabric in this umbrella is so strong, you can walk your dog in rain, sleet, snow, wind and still get home unscathed. The firm stainless steel frames also add to its strength.
It is one of the largest dog umbrellas in the market and is ideal for smaller dogs with a back length of no more than 20 inches
Firm and stainless steel frames
Waterproof and transparent thick PE fabric
Ergonomic design
Quick to assemble by twisting
Durable
Affordable
No buttons to open and close, it has to be manually done
Chain could be weak for active dogs
Does not have reflectors
This is a beautifully furnished, transparent, and waterproof dog umbrella. The canopy of this umbrella has a black lining around its edge. The black stainless steel frames add rigidity and beauty to this umbrella. It is firm enough to withstand all types of harsh weather conditions.
When opened, it expands to 28.3 inches in diameter, just perfect to fit cute sized dogs. When closed, it measures 20.8 inches and weighs 12.8 ounces. It comes with a 12.2 built-in leash hook which provides enough freedom for your dog to walk beneath comfortably.
 You can easily assemble or disassemble to carry it around conveniently.
Adequate leash length, making sure the canopy doesn't get in your way
Thick and transparent material
Rigid frames
Although easy, the attachments can be inconvenient to handle.
The extended rod may be weaker compared to other products.
Pet Life Pour Protection Dog Umbrella
This is one of the most sought-after dog umbrellas in the market right now. It is available in four different beautiful, reflective colors which can serve as a safety feature when visibility is poor.
The frames are metallic and sturdy so that it can withstand heavy rain or wind, although you wouldn't be out for a walk during a thunderstorm. The colored surface also protects your dog from the harsh sun during the hot summer months and makes for a perfect accessory when your little pooch has a day out at the beach. You can choose from vibrant color choices like light blue, orange, pink, and even black.
This dog umbrella weights 8 ounces and its dimensions are 33×19×1 inches, making it suitable for small dogs of 19 inches long from the back.
Available in multiple vibrant colors
Can be used both as rain gear and sunshade
Durable and folds easily
Bright canopy serves as a safety measure in low lights
Reflective lining
Easily foldable and collapsible
Can attach to leashes
Affordable
Lack of transparency makes it difficult to steer your dogs away from obstacles
Some dogs might feel uncomfortable as it's not see-through
Built-in leash is a little shorter than required
Comes in one size
Midlee Clear Dog Rain Umbrella with Leash
This is a no-fuss dog rain gear that has everything you need to keep your pooch dry. The canopy measures 28 inches in diameter, making it perfect for small to medium-sized dogs like Pomeranians, Yorkies, Dachshund, and Jack Russels.
Thanks to the transparent canopy, you will be able to see your little companion as you enjoy your walk together. It does not have reflectors but unless you walk your pooch at night, this shouldn't be a problem. It has a long handle with ergonomic design so that you can easily guide and steer your dog. Its meager 7.2 ounce weight is an added bonus for the handler.
This rain gear comes with its own handle and chain so that you just have to attach the chain to your dog's collar and you're good to go. It folds up nicely, and if your home has little to no storage space, this one's your best bet. 
Handle is long and comfortable to hold
Transparent canopy makes your pooch walk easier
Lightweight
Affordable
Easy to store
Handle can be too long and maybe uncomfortable for children or shorter people
Canopy is made of plastic and may not be as durable as the other products
Does not have a reflective lining
Conclusion
While some people may find it silly to walk around with a dog umbrella, it serves its purpose more effectively than any other rain gear for your dog. Unlike uncomfortable rain jackets, they are more convenient for your canines. With adequate leash length, they provide your dog safety and enough space for your dog. As mentioned, dog umbrellas work best on smaller canines as it is impractical on larger dogs. If you have large dog breeds, you will have to switch to other gears like Rain jackets.