The-Hunting-Dog is supported by its audience. We may receive commissions on purchases made from links on our site.
Those who own a cat and a dog or multiple cats and dogs under the same roof should make sure there's a dog proof litter box for obvious reasons. If you haven't noticed it yet dogs are obsessed, for all manner of reasons, to cat poop. Households who own a dog only might never know how true this is but cat owners can't avoid it. A dog proof cat litter box simply ensures dogs are kept away from the litter box and feeding on cat poop.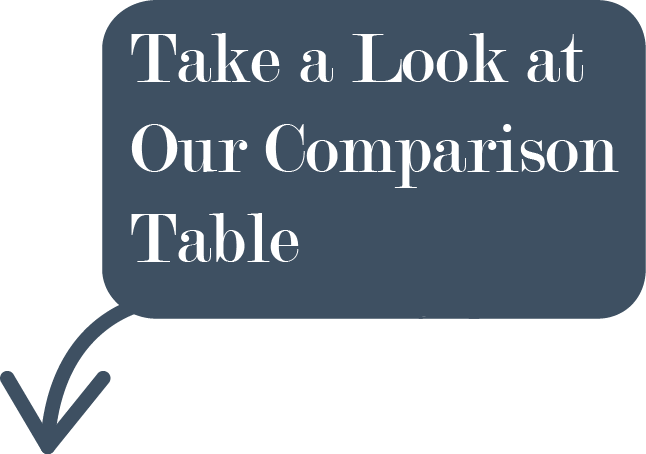 Benefits of a dog proof cat litter box
Consuming cat poop may be related to an illness or malnutrition and it's a worrying habit capable of getting any dog really sick. Safeguarding the canine from entering the cat's litter box ensures the worst doesn't happen to your pet companion.
Apart from feeding on poop in the unit a dog proof litter box blocks the dog from feeding on the litter in the box that could also affect its wellbeing and overall health. Without a litter box you can also expect your floor to be a huge mess all the time. Once a dog has entered you can expect it to scatter litter and little shards of cat poop around.
Obviously, keeping your determined dog further from the poop enclosure is everything. Equally important is the choice you go for. Popular ones are enclosed and hooded boxes but ultimately, a litter box's usefulness has everything to do with its ability to keep the dog out.
So, how does a proof litter box work?
Typical dog proof cat litter box has a hole big enough to allow the cat to get inside smoothly and relieve itself on the inside. The holes are made in a way that only a cat would fit and not dogs. In the process the access to the litter by the dog is restricted.
Nonetheless, you also need to take into account your dog size before purchasing a dog proof litter box.
Failure to consider the size of your dog could in itself defeat the reason for the enclosure. For instance, if you've a larger dog than kitty you can expect the litter box to be a superb investment. On the other hand, anyone who owns a toy breed or miniature dog, the size of the household cat or smaller, might not need the unit; it won't work. The entryway for the cat will be large and won't keep dog out of litter box. 
The best litter box to keep dogs out has an opening small enough to keep your dog out while sufficient enough for the cat to comfortably enter and leave without a problem. Note that litter box designs differ. Some have the hole towards the side of the unit allowing the cat to make its away easily while others have the entryway on top of the litter box and cats simply drop down into the enclosure. Both designs work perfectly well.
No matter what unit and design you choose be ready to:
Clean the dog proof litter box as frequently as possible otherwise it'll be an ever-present irresistible temptation for the household dog.
Ensure the litter box is covered, especially where you've puppies or small dogs or the canine can fit its head on the cat's litter box. Essentially, you could look for a raised safe place for the covered unit cats can reach but dogs cannot.
Train the dog to keep off the litter box. It might not be easy to teach your dog to keep off something so enticing but with distractions and positive reinforcement techniques it could work. For very destructive dogs hard to train, find bitter though pet-friendly apple spray or equivalent and spray around the unit. Any time the dog tries to munch the litter unit the unpleasant spray will keep it away.
Dog Proof Cat Litter Box Reviews
With the size of your dog in mind it's time to choose the best dog proof litter box for your household. Let's look at the top five cat litter boxes in the market today.
1. IRIS Top Entry Cat Litter Box
A popular dog proof litter box, it's sufficient enough to keep Fido away from the private business of your cat. It features a top access with enough room for the cat to move about comfortably without creating any mess. The Iris top entry unit includes a lid with grooves that form an inbuilt mat; ensures litter doesn't scatter as the cat leaves the unit. An attachable hook and a well-rounded design allow you to easily hang the enclosure. A litter scoop is included to help clean well and fast.
Sleek, classy and practical
Whether you've one or two cats that like kicking poop around the dog proof litter box keeps everything inside. The lid ensures the litter doesn't get out and any that does is easily cleaned using the scoop keeping it clean and tidy.
You can actually shake the unit as vigorously as you can, and it won't throw out anything. It's completely contained and very light. The top is sufficiently large for easier flushing and scooping of solid waste, particularly for those who use pine pellets (they're easy to flush away and don't clump).
Cat friendly stylish and unique design
Ensures litter doesn't scatter
Round corners makes it easy to clean
Ensures dogs don't feed and mess up cat poop
Lightweight yet solid
Odour could still spill out
Cat could slide and slip while getting out
If not cleaned often litter will stick on cat paws
2. Catit Jumbo Hooded Cat Litter Pan
 A handy cat litter pan, it offers your favorite pet privacy to carry its business while ensuring the litter is safely kept inside. It comes with a large hold that lifts up with ease allowing you to keep it clean as much as possible. An inbuilt bag anchor keeps it open allowing you to scoop efficiently. If litter box odours are a huge concern the Catit Jumbo includes a carbon-infused filter capable of removing and trapping bad smells. The cat litter plan is perfect for homes with more than one cat.
Spacious
If a roomy cat litter pan is something you've in mind, this unit will work perfectly. It's sufficient enough even for the largest cat. In case you don't intend to keep moving the enclosure too much and your home doesn't have a dog you won't need the top down locked. Lifting the top off to scoop poop will be a simple exercise.
Easy to clean
As indicated, it's spacious enough. It's perfectly what you need to deal with litter plumes and debris once and for all. A swinging entryway and a carbon filter add to the character of the litter box. Carbon filters work efficiently well not only to fight off, but also trap litter box bad odours. The locking tabs ensure that the unit remains intact and sturdy at all times.
Roomy enough for the privacy of the cat allowing it to move around easily
Sturdy locking tabs keep the unit intact and litter inside
You can lift up the large hood to clean the unit with ease
Carbon filters keep off odours
Roomy enough for multi-cat homes
Can be too big for smaller cats
Door flap can be hard to open at times
Burdensome if you must move the litter box a lot
3. Petmate Top Entry Litter Pan
A highly popular dog proof litter box, it offers cats privacy and deters dogs from digging in. The unit is covered from all sides by high walls to give cats the chance to dig as much as possible and cover their poop without any spillage on the floor. Grated lid ensure litter falls right into the pan on the surface as the cat makes its departure. The entrance is wide at the top to accommodate cats of all sizes while the waste compartment is roomy offering lots of space for cat that want to cover its poop.
Effortless cleaning
The dog proof cat litter box is convenient enough to clean and inbuilt handles have been included on the top entry part for easier lifting of the unit. A litter scoop hook is also a part of the unit to help keep the scoop close by and handy. The litter pan is compatible with pan liners that can be purchased independently to enhance cleaning. In fact, the top lid is grated to ensure your cat's paw are wiped clean and leave litter behind as they rush out.
Spacious
One of the significant attributes of the Petmate litter box is how roomy it is. It comes with a wider entrance capable of accommodating large, medium and small cats while offering enough surface area for the pets to do their business and cover their litter. Privacy is already guaranteed as litter is hidden from sight keeping poop away from a curious dog.
Easy to clean and remove
Enclosure from all sides ensure litter doesn't fall on the floor
Guarantee privacy for cats
Non-slip grate cleans cat's paw as they leave the litter box
Spacious and wide to accommodate cats of different sizes
Rounded edges and handles makes it easier to lift, pour litter and clean the box
Litter may not fall on the floor but can collect atop the lid
A raised area inside the box can make scooping burdensome
4. AmazonBasics Hooded Cat Litter Box
The oval shaped dog proof cat litter box is a roomy choice for cats to get inside and comfortably finish their business. Great for a single kitty, it comes with an easy-lifting cover to ease cleaning while an entry door allows the feline to get in and out as it desires.
The AmazonBasics litter box stands out for a number of reasons, including:
Secure-fitting cover
The dog proof cat litter box is enhanced with a dome-shaped hood to give cats privacy. The cover includes a snap-lock mechanism that lifts off easily allowing litter switching and scooping without a problem.
A plastic door offers a smooth, effortless entry for your kitty to come and leave as it wishes. They works similarly to the regular dog doors. It is made in such a way that odours and litter mess are well contained.
Design and replaceable filter
The cat litter box is made of polypropylene plastic, durable and rugged, notable for its odour and stain-resistant performance. If your cat is ultra-sensitive or you desire a cleaner and less smelly litter box the unit will serve you well. Cleaning is actually easy as you only need a damp cloth to just wipe it spotless.
Actually, the main reason the unit reduces and traps litter box bad smells effectively is due to a replaceable on-board carbon filter. Just by tidying up routinely, scooping on a daily basis and a quality carbon filter the unit offer your cat a refreshing and inviting internal space to carry out its private business.
Snap-on cover adds some privacy while containing litter on the inside
Easy in and out swinging door for the kitty
Easy cleaning courtesy of a lifting hood
Manufactured from odour and stain-resistant polypropylene easy to just wipe clean
Includes a handle on the top for easier portability
Carbon filters replaceable and reduce odours in the litter box
Include an unnecessary crevice/indent in its design that can make it hard to clean
5. PetSafe ScoopFree Ultra
Promoted as a unique dog proof litter box that can be loaded in a minute or so and remain fresh for weeks due a self-cleaning mechanism, it's definitely worth a look. Apparently, if you desire more time with your pets and less time cleaning, Petsafe dog proof cat litter box makes sense for a number of reasons.
Crystal litter makes all the difference
One of the uniqueness of this litter box is just how it differs from typical clumping litter most are used to. You get to use a disposable litter tray, add the ScoopFree Crystal Litter from the package it's shipped with and lay the tray beneath in its place until disposal. The crystals are made to soak in moisture and odour. Once the tray is set and hood installed the automated self-cleaning cycle could be set for 20, 10 or 5 minutes after the cat has left the unit. A Health Counter helps track the number of times the cat comes in and out. When ready to replace the litter tray you just pull it out and cover the tray lid and dispose the waste.
Note that the ScoopFree Crystal Litter is also dust free; keeps the room clean and air fresh. It's also non-tracking to keep litter inside the unit.
You won't need scooping or scraping clumps
Doesn't need maintenance and self-cleans for weeks
Odour and moisture controlled by crystal litter
Crystal litter is non-tracking keeping your room clean always
A hygienic choice for both cat and owner
Includes an operating guide and all the items you need in the box
Disposable litter tray can be expensive in the long haul
Getting the cat to get used to it can take a while