The-Hunting-Dog is supported by its audience. We may receive commissions on purchases made from links on our site.
Dogs are forever, and a lot of us can't live without them. But they can also be a little too hard to control.
Say you have bought yourself an expensive sofa in white leather and you come home one day to find your couch covered with paw prints or, worse, teared apart? What do you do? It's a choice that you will have to make.
But wouldn't the world be a better place if you do not have to choose and get the best of both worlds? What can you do? It is time to shift your attention to dog-proof furniture.
They are your standard couches and sofas with an added advantage of being pet-friendly. As if that's not enough, these god-sent couches are also easy to maintain. It is durable enough to resist even the most vicious bites from your little teething puppies.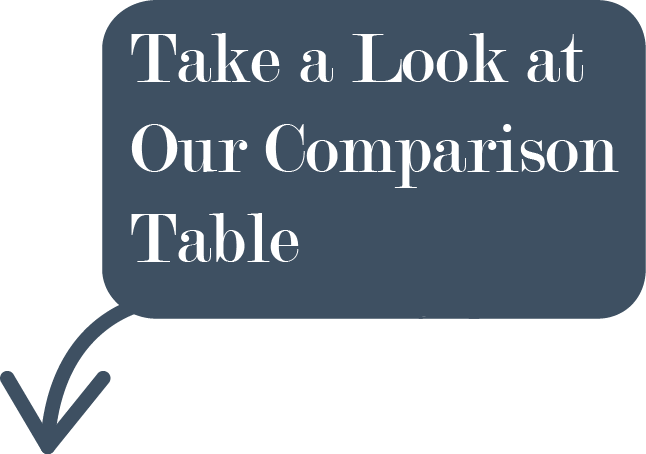 Based on our experience, we have created a list of Top 5 Dog Proof Couches
In this article, I will cover everything you need to know on dog proof couches and will wrap up with my top 5 recommendations of best dog proof sofas for 2019.
What Makes a Couch Best for Dog Owners?
Fabrics that are dog hair resistant
There are different factors that contribute to making the best dog proof sofa for dog owners. Nothing makes a sofa look worse than having it covered with pet hair. It doesn't just make your sofa look bad but can also lead to unpleasant odors.
If you have allergies, it will make it even worse as it is covered with your pet's saliva. Pet hairs stick to every single piece of clothing, ruining your appearance, and there goes your perfect date night down the drain.
Fabrics that are easy to clean
Occasionally, even the tidiest pooch may get dirty and even leave behind a few drops of pee on your couch. So it is essential to pick pieces of furniture that are not just dog-friendly but also easy to maintain and clean.
We'll discuss more on the best furniture material for dogs below, but this basically means selecting furniture with denim, synthetic, or leather upholstery fabrics.
Durable fabrics
Durability is very important when it comes to buying dog resistant furniture. Go for those that are made from durable fabrics as your pet's claws can cause a lot of wear and tear, thereby ruining the look of your sofa. Simply put, avoid linen and silk. Instead, you can go for fabrics like leather, canvas, or denim.
Couch with few seams
When your canine decides to chew your fabric-covered furniture like the sofa or couch, they normally start at the corner or seam. Almost all furniture upholsteries come with sutures, but avoid ones that have unnecessary seams. This will most likely minimize your pup's desire to chew.
Thick finishes
The wooden portion of your furniture is usually covered in paint or stain, and water-proof sealants like varnish or polyurethane. Such finishes help in protecting your couch from body fluids and claws, so a sofa with a top-quality finish is the way to go.
If necessary, you can even buy one that matches the color of your pet so that the hair is not visible.
Best Furniture Material for Dogs
With tons of different options available on the market, here are a few dog proof furniture materials worth looking into:
It is an excellent material that checks the criteria of easy cleaning, and at the same time, it does not attract pet hairs like most of the fabrics out there. Just a simple wipe, preferably with a damp cloth is enough to keep it looking new again.
But there are other issues, one being that pets may scratch the leather. Lucky for you, I have a simple solution for this – trim your dog's nails regularly. This will minimize the damage when they scratch.
Another best furniture material for dogs is microfiber. This type of material is easy to clean and is durable. It doesn't attract odor and will last you for a very long time, cutting down on expenses without the constant need for repairs or worse, replacements.
Denim isn't exactly the fanciest upholstery fabric choice, but they're certainly one of the most durable (makes sense that it's used for your blue jeans). It is also quite easy to wipe off any pet hair from it, and a small droplet of pee or drool won't stain it. Aside from that, your pet's claws won't be able to damage it that easily.
This is another humble yet durable dog proof material that works best for pet owners. Canvas sofas can withstand your pet's claws, and its body fluids aren't going to stain it.
Alternatively, Outdoor furniture seems to be gaining ground among pet owners recently. It is stylish, and at the same time, it is known for its durability.
But if you do not want to spend money on replacing your favorite sofa and at the same time if you cannot stop your pet from taking its favorite spot on the couch, you can always buy a blanket and throw it over your pup's favorite place. It is easy to wash when it gets dirty, and it protects your furniture.
How dogs damage furniture?
There is no doubt about it, we all love our furry babies dearly, but it can be a challenge. Often they can damage and destroy many things around the house, one of them being your furniture. They love to play outside, and with that comes the onslaught of dirt on your couch.
Or maybe it's a puppy and hasn't been toilet trained, and you are left to deal with their pee on your couch. They also tend to chew on everything, including your expensive furniture, and then there is the scratching.
Most dogs tend to damage the sofa fabrics by scratching with their claws, and it is most likely to take place when loosely woven materials like wool cover your items. Canines also have a tendency to ruin the wooden portion of your couch, sofa, or tables when they jump up and down.
If your pooch is particularly noisy or hyper-active, you may find that it likes to move furniture around which can cause small items to topple over and break. Dogs also tend to damage not only your stuff but also scratch your hardwood floors.
How do you deal with all these issues? Here are some tips on how to protect your sofas and coaches from your dogs.
Ways to Protect Your Furniture from Pets
Aside from picking the best pet proof sofa, there are some ways to protect your couch from pets. You don't need to follow all the tips I have mentioned below, but implementing a few of these tricks can help to reduce the amount of damage that your furry friend inflicts on your possessions around the house.
Use dog resistant furniture covers: The simplest and easiest way to protect your sofas and couches is to use durable dog proof sofa covers. In fact, it can help you to protect your furniture from almost all problems your pet may cause, including hair shedding, scratches, or drools.
You will find furniture covers for almost any chair, sofa, or couch you own, and best of all, most of these covers are made of durable, easy to clean fabrics. They don't always look fancy, but they will most certainly help to keep your stuff in tip-top condition.
Use stain repellents: They are quite helpful to get rid of pet-related stains. They can't prevent scratches but makes it easier to clean your sofa after your mud-covered pet jumps on it. They can even stop body fluids from getting into the sofa fibers.
Get a lint roller: If your biggest concern is removing your pet's hair, then getting a lint roller will ease the cleaning process. All you have to do is roll the device over the fabrics covering your sofas a few times a day, and you will be surprised to see how tidy your furniture looks.
Use protective garments: If your pooch has trouble controlling its bladder, you might want to invest in some protective garments like a belly band or a doggie diaper. There are several belly bands available, including both disposable as well as washable varieties.
Set boundaries: Finally, if none of these tricks work, it is best to prohibit your pooch from getting on the sofa entirely.
This won't be easy to do, but if you are successful, you will not have to worry about your pet ruining any furniture. Some shed hair may still end up on the couch, but it will not be as much as before.
Nevertheless, this may not be an ideal solution for all pet lovers. Some people may even feel awful about prohibiting their pooch from getting on the couch. That said, we all have different ways to show love to our furry babies, and if you don't mind a little tough love, this will help you avoid a lot of hassle.
But why should you focus your attention only on your furniture being ruined when you can always get your dog groomed and bathed. It will keep them clean, and with that, not only your furniture but your entire house will stay tidy.
5 Best Dog Proof Couches Reviewed
RecPro Charles Collection
The first product on my list is the 80″ sofa by RecPro Charles collection. What I love about this is that it can even work as a comfortable bed for you and your pet. All you have to do is pull out the metal bed frame using a convenient handle.
The product comes with padded armrest, headrests, and a seat cushion. Coupled with a modern design, you can expect nothing short of superior comfort. The memory foam mattress of the sofa is 5 inches thick, and its faux leather material makes it a durable and easy to wash pet proof sofa.
Overall, this is an excellent product, and its versatility makes it a great large dog proof couch. Aside from being long-lasting and easy-to-clean, the scaled pattern of its fabric gives the sofa an elegant feel and look that will match perfectly with any décor.
Color: 3 variants(chestnut, putty, toffee) 
Hard dimension: 78 ½" x 35" x 37"
Soft dimension: 83" x 35" x 37"
Bed dimension: 72" x 60" x 20"
Overall depth (bed out): 89."
Material: Faux leather, metal
Easy to clean
Made of faux leather
Can be used as a bed
Available in three colors
Offers superior comfort
Not ideal for small apartments
Quite expensive
Next, we have this contemporary style leather sofa by Office Star. The black color gives the couch a classy look. It also features cherry finish legs along with thick padded back and seat.
Since it is made of leather, it is an ideal choice for pet parents looking to tackle pet-related issues. The seating is large enough to fit both you and your dog comfortably.
The only issue you might find is its seat. It could be quite hard for some users. However, it still provides decent comfort.
Color: Black
Material: Leather
Item dimension(inches): 74.5 x 33.5 x 30.75
Seat depth(inches): 33.5
Assembly required: Yes
Eco-leather ideal for preventing pet-related problems
Modern style
Easy to clean
The seat might feel hard for some users
Assembly required and hence might take some time to set up
Divano Roma Furniture Leather Scroll Arm Chesterfield Loveseat
This absolutely gorgeous sofa by Divano Roma Furniture is another one of my favorites. This lovely seat is made using durable bonded leather upholstery that will stand the test of time. It is also designed in such a way that it gives a sophisticated yet contemporary feel. The classic scroll leather sofa is one to look out for when it comes to picking the best dog resistant furniture.
Overall, it is a well-built piece, quite stylish and pretty, and will blend perfectly into any setting and most importantly, it is pet-friendly. You must assemble it yourself though.
Color: black
Material: leather
Seating capacity: 2
Assembly required: yes
Item dimension (inches): 64 x 33 x 29
Made of leather
Easy to clean
Ideal for both small and large space
Comfortable
HONBAY Convertible Sectional Sofa Couch
This convertible sectional sofa by HONBAY will be a perfect addition to your home. Specifically designed for small spaces, it can help to freshen up your apartment's decor.
This convertible sofa is a blend of style, elegance, and functionality. The fabric is not just durable but also stress-free. It features a comfortable high-resilient foam, which is great for super active pets. It comes with a sturdy hardwood, meaning your dog cannot damage it so quickly. All of these makes it a great dog proof sofa.
Color: available in three variants (dark grey, beige, light grey)
Material: fabric wood
Item dimension: 78.5 x 35 x 30.5
Made of Leather
Easy to clean
Stress-free fabrics make it a pet-friendly sofa
Durable
Ideal for small apartments, studios, or condo, etc.
Affordable
The sofa is a bit shallow
HONBAY Convertible Sectional Sofa Couch Leather L-Shape
Another product in this list of the best couch for dog owners is the L-shaped furniture by HONBAY. Aside from its sharp and modern look, this couch is highly recommended for pet owners who live in small apartments.
The cushions may feel a little stiff at first but give it a day or two. You will find yourself cozying up to it in no time. The leather build makes it easy to clean.
Overall, this is an excellent product for such an affordable price. It is easy to set up, comfortable, looks very stylish, and is easy to clean.
Color: black
Material: leather
Weight: 105 lbs
Affordable
Ideal for pet owners
Made of leather
Easy to clean
Superior comfort
Cushion can feel a little stiff
Conclusion
While looking for a perfect dog proof couch can be a challenge, if you pay close attention to the materials and the tips I have shared above, you will most likely find one that works best for you and your dog.
Remember, buying dog proof furniture isn't enough to fix all the pet-related problems. It is just as important to give some effort on your part so you won't have to worry about it getting ruined.