The-Hunting-Dog is supported by its audience. We may receive commissions on purchases made from links on our site.
Just like us, being exposed in the scorching heat for too long can be harmful to your furry companion. During the hot season, make sure to keep your pup in a comfortable place and away from the sun.
Get a dog house that's not only reliable and durable but also provides a comfy shelter to help your pooch stay cool during the warm weather. Finding the best dog houses for hot weather requires you to consider several factors, and it is not an easy task. However, if you prefer building a dog house yourself, take a look at Easy Build Dog House Plans, it will be much cheaper than buying one, and after all, you'll be proud of your work. There are also two free bonuses, and one of them teaches how to keep a dog house cool.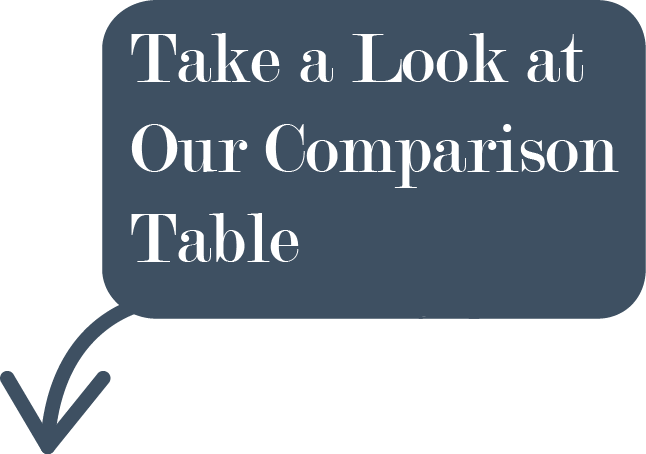 Based on our experience, we have created a list of Top 5 Dog Houses for Hot Weather
How to Choose the Best Dog House for Hot Weather
To make it simpler for you, here are some things you need to consider before purchasing a dog house. I have also recommended five best products to help you determine the best that will suit your dog's needs.
Given below is a list of important factors you must consider before buying a kennel to ensure that you get the best one for your dog's needs.
 Size
The very first thing you need note is the size of the kennel. This will considerably narrow down your search.
Basically, the best dog house for summer is one that would allow your pup to lie comfortably and to move around freely. This means that the kennel should be almost the size of its crate.
The quickest way to determine the right size would be to measure your pup while standing as well as sitting.
If your dog doesn't have anxiety issues or struggle with fear, the kennel can be just as big as you wish it to be. On the contrary, nervous pups would feel much comfortable in small housing as it provides a den-like experience.
Also, note that spacious dog houses, though provide a cool shelter during the warm season, it could be a problem during the winter. If you need one that's versatile, this is something worth considering.
Ventilation
Ventilated dog house is vital for the hot summer days. Unlike humans, dogs tend to sweat differently. While our sweat glands are present all over our body, in dogs, it is located around their footpads. This makes it difficult for them to cool off.
Keeping this factor in mind, look for a summer dog house that provides adequate ventilation as it will help your pet to cool down.
Elevation
It is always recommended to opt for elevated kennels. Not only will it prevent water or dirt from getting into the dog house, but it can also enhance the airflow.
The floor of your dog house needs to be a few inches away from the ground. This will create a dead-air space, which helps in providing extra insulation, prevent floor rotting, and flea infestation.
Pick one that comes with extended corner posts as it'll help you achieve the required elevation. Alternately, you can also place a few bricks beneath the corners.
Also, go for designs that use redwood or cedar to reduce floor rotting.
Insulation
While insulations are generally associated with winter, they're a must-have for hot climates as well. This is because they can work both ways. When it's quite hot outdoors, it can help to reduce heat transfers from going inside the kennel.
If your summer dog house doesn't come with insulation, you can make use of insulation kits. Alternately, you can either use plywood boards or foam. The latter is an excellent insulating material.
Plus, it's affordable and quite easy to assemble. All you have to do is place the extra layer on the inner walls and roof. Remember to keep the ventilation holes open.
Materials
The next important factor that needs to be taken seriously is the materials that cool dog houses are made from. Why? Because it determines how protected the kennel is from the heat.
Metal and plastic houses are a big No when it comes to picking dog houses for hot climate. Most people often tend to opt for plastic made houses for their durability and affordability. However, the more it is exposed to the sun, the more it deteriorates.
Market experts suggest going for wooden houses as they keep them cooler in summer while offering the best insulation during winter. That said, whatever the material, dog houses that stay cool comes with adequate ventilation as it allows proper airflow.
Durability
When you're purchasing anything new, you always need to consider how long it will last. While most dog houses are made to last longer, the material it's made from will determine its timeline. For example, wooden-made houses are perfect for hot climates, but they don't last as long as plastic.
If your motive is to keep your pooch protected and safe, wooden houses are the way to go. Although wood-based dog houses don't tend to last as long as plastic, they offer a perfect balance of comfort and durability.
Most manufacturers also use protective paints to enhance its durability.
Easy to clean
The best summer dog house should be easy to access, clean, and maintain. While looking for one, make sure it comes with removable interior floors or one where the top can be opened. As such, the cleaning process will be much easier for you.
Why Dogs Need Shelter During Summer?
As stated earlier, extreme warm climates could be fatal for your pet, so it's imperative to have an insulated dog house for hot weather. Having a shelter will keep your dog protected from all the harmful elements.
While dogs can be kept indoors, some breeds are best kept outdoors. Sadly, the outdoor temperature tends to be quite unforgiving since the thermoregulation mechanism of dogs isn't as efficient as ours.
A dog house can, therefore, help prevent overheating and heat stress by protecting your pooch against the sun. When coupled with enough water, a shelter can be a safe refuge for your pup during the hot season.
Aside from helping your dog stay cool in summer, dog house can prevent infestations as well as protect against harsh winds.
Ways to Cool a Dog House in Summer
Now that you know how a summer-ready dog house can benefit your pet. Let's talk about some other cooling tricks to make your pooch's kennel as comfortable as possible.
Location
Once you have bought your pup's new home, you'll need to find the perfect spot to place it. The best option will be to keep it under some shade. Placing it near a tree will work fine, or you can even use a tarp to cover a specific portion.
You can also keep it in your garage for maximum protection against direct sun exposure. Compared to a tarp, shade cloth is a better option as it maintains UV protection and air circulation.
You'll need to factor in the environment underneath as well. Don't place the kennel on concrete as it holds on to heat and creates a hot surface. The baked surface could easily burn your dog's footpads.
If you want to place the house on a bare surface, you may have to reconsider it. Soil releases heat upwards, and it will only cause the dog house to become hotter.
To avoid overheating the kennel, place it over a grassy surface as the grass can act as insulation for your dog. As for the direction, set the house parallel to the course of the wind. This will enable the cool breeze to create air circulation inside.
Ice and Water
During sweltering days, you can use ice and water to your advantage. Take a water hose or sprinkler to spray around the dog house. This will keep the areas around the kennel cool and in turn prevent heat from entering inside. You can even splash down the roof and help in reducing the temperature to a few degrees.
Another great alternative would be to place an ice-filled container underneath the kennel. In doing so, the ice will release a cool breeze once it melts and passes through the floor, giving your dog the much-needed relief.
Additional Accessories
If these tips are still not enough, consider investing in some extra devices. Most of these tools are electrically powered and are designed for dog houses. However, you'll have to make some modifications for it to work efficiently.
The most important alteration is securing the wires. Our four-legged mate loves chewing stray wires when bored and uncomfortable. This poses a big safety risk and therefore, investing in some form of protection or a cable lockbox is a good idea.
Exhaust fans – This device helps in removing air that's already inside the kennel. They're pointed towards the exterior side of the building. When you turn it on, the fan blades drive the warm air out of the shelter, while pulling cool breeze in.
Cooling beds – This is perhaps the easiest thing to use. These pads look like any regular dog bed. However, unlike traditional beds that use foam, cooling beds are either made with liquid or gel. It gives a cooling sensation to your dog despite the scorching heat.
Best Dog Houses to Beat the Hot Summer Review
Below I've listed my top recommendations of best summer dog houses. All of these products have been carefully handpicked, so read on to find one that meets all your requirements.
First on our list, we have this beautiful wooden summer dog house from Tangkula.
Aside from its cute look, this product offers the utmost comfort, making it a perfect hideaway for your pooch during the hotter days. Made using durable fir, this solid built dog shelter can stand even the harshest climate.
The roof of the house is an A-framed style and is painted with durable red asphalt. It also comes with adjustable plastic-tipped feet, allowing you to level the shelter on an uneven surface and get that extra supply of air circulation at the same time. The floor is also removable so it won't be a problem keeping it clean.
All of these make it an ideal choice if you're looking for an affordable yet value-for-money product. Plus, it is available in three variants for different dog sizes.
Ideal for summer
Made from wood
Easy to assemble
Adjustable feet
Built quality could be better (strength wise)
Another incredible product to make it to our list is this wooden built kennel by Petsfit. You can get them in 3 sizes, making it suitable for most dog breeds.
It is covered with natural cedar which is water-based and is quite safe for your pooch. It also features asphalt roofing for durability and protection against harsh weather.
The feet are adjustable for extra airflow, and it has an off-center entrance for additional shelter so that your pup can move around comfortably.
According to the manufacturer, this product is best suited for golden retrievers and breeds of similar size. Aside from dogs, it also a great choice for reptiles.
It has pre-drilled holes which makes it easy to assemble. You can open the top of the shelter or remove the bottom, and hence, it is quite convenient to clean and maintain.
The only downside to this is that there is no warranty. However, the company adheres to return policy and promises to take full responsibility for any quality issues within 30 days.
Best materials
Ideal for summer
Strong built and durable
Easy to assemble
Easy to clean
Gaps in flooring (not the best choice for winter)
Petsfit Portable Dog House
Another great product by Petsfit, this portable dog house comes in one piece and doesn't require you to assemble. You can fold it when not in use, making it incredibly easy to store.
The top also opens up, which is an excellent feature because it makes it easier for you to clean and access. It is made of natural cedar, making it a durable pet house for summer.
It's solid wooden walls and frame makes it a sturdy shelter to handle weighing up to 30 lbs. You can even use it as a table. Keeping your pet's health in mind, this kennel is odor-free and is covered with water-based paint.
If you feel a little adventurous, you can stain it with any color or pattern as you like. Just as its name suggests, it can be moved anywhere with ease, meaning you can use it indoors as well as outdoors.
Additionally, the 2″ long feet prevents moisture or heat from getting inside. It requires just a few steps to set up.
Portable
Easy to clean and access
Durable built
Odor-free and water-based paint for your pet's safety
2-inch feet provide elevation and prevent moisture.
Weatherproof
Available in just one size
Just like its name, this dog house is nothing short of a palace. This product by ASL Solutions is ideal for medium to larger dogs.
It is a rotationally-molded plastic kennel filled with ESP foam in every panel, which works as great insulations for both hot and cold weather.
It comes with an insulated floor as well and are 4-inches above the ground to provide dry, moisture-free, and a warm bedding area.
Its self-closing door also prevents wind from entering the house to a minimum. This summer dog house is quite easy to assemble. However, it is more on the expensive side.
Insulated floors
Ideal for large dogs
Easy to assemble
Easy to clean
Recycled ESP foams make it an excellent insulator
Pricey
Not ideal for small dogs
No products found.
Finally, we have this insulated dog house by Climate Master. This kennel is specifically designed for larger dog breeds weighing up to 220 lbs.
This dog house is made of modern materials, and its classic design makes it a technically advanced dog kennel in the market today. The kennel can provide warmth during winter and cooling during summer.
It is also highly resistant to moisture, insects, and is quite easy to maintain and assemble.
According to the manufacturer, this kennel is suitable for larger breeds like Alaskan Malamutes, Rottweilers, Great Pyrenees, Bullmastiffs, Saint Bernards, and similar sized dogs. Its removable rooftop also enables easy cleaning, puppy observation, etc.
Overall, this product comes with the essential features required to make it an ideal dog house for every climate. It has a cedar finish to ensure that it lasts you for a long time.
No products found.
Easy to assemble
Ideal for summer
Perfect for larger dog breeds
Removable roof, making it easy to clean