The-Hunting-Dog is supported by its audience. We may receive commissions on purchases made from links on our site.
You are getting back from a walk and see your dog walking with muddy paws into your living room and getting on the sofa. It isn't doing anything out of the ordinary as that's what you let it do each day. But it's the fresh, wet mud on its paws that is bothering you.
You need a mat, but what kind exactly? Are muddy paws the only thing you must be worried about? The answer is a big no! It isn't just the mud you need to get rid of but moisture too.
Different brands offer different features. It is up to you to decide which one is the best doormat for dogs so that you don't have to see little puddles of water and dirt about your place.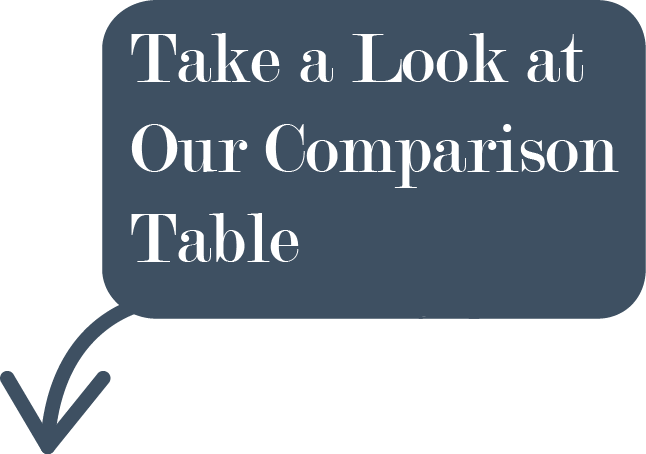 Based on our experience, we have created a list of Top 5 Dog Doormats
Buying Guide For The Best Doormat For Dogs
You have to consider a few things when you are looking for the best doormat for dogs. I have made a list of the factors you need to look for so that you do not end up buying a useless doormat which is worthless.
Materials
When it comes to buying a dog mud mat, ditch luxury and go for comfort. Nothing beats a good mat which does not bother your little mutt. There are different types of materials that manufacturers are using these days, but you must make sure you do not fall into the trap of opting for one that only looks good.
If you live in an area with a cold climate, do not use a rubber doormat as it starts to crumble and crack at low temperatures.
There are some fabrics that have looped pile. While they are soft, they will not be a good option since your dog's paws can get entangled in the threads and make it uncomfortable.
Another commonly used material is chenille with microfibers that can soak up any spill. It is the best material when it comes to dog doormats. Getting a rug that is good at absorbing water and dirt is the best option.
Durability
Since your dog will be using the doormat frequently, you should buy one that will last a long time. You do not want a mat that quickly turns to rags. You will want one that can be used for many years to come without any sign of wearing out. A durable mat will not fade out quickly, and neither will its fabric start to wither away soon.
Water Absorbent
It is natural for mats to get dirty due to accidental spills or your dog drying itself on them. Hence, choose a mat which is good at absorbing water. Some brands make doormats using the latest technology such as tiny microfibers which greatly increases the water absorption capacity of a mat, making it great for dogs.
You can know the water absorbing capacity of the product you choose by seeing whether it has microfibers.
While rubber mats do not absorb water, they can retain it. They are usually beveled and their edges keep water from flowing out.
Non-Slip Backing
A doormat should keep your dog in place without sliding under it as it tries to move. Invest in one that has a non-slip backing as that will prove to be the best dog doormat. Your dog will not like the mat slipping underneath it every now and then and it will stop using it.
A mat that stays in place is much more comfortable than one that skids away. A skid-free bottom gives a good grip and does not slip on surfaces, so look for such a feature.
Easy to Clean
When you keep things tidy, they tend to last longer. Doormats get dirty really fast if your dog uses them well and make your house look unkempt. Therefore, always go for one which is easy to clean.
It can be very convenient to simply pick up the mat and put it in the washing machine. However, a mat with a lot of frills can look worn out if cleaned with a machine. Thus, avoid a fancy doormat and buy one that is easy to wash as such a mat will be the best dog doormat.
Size
A dog doormat should be bought according to the size of the dog. It will be of no use if you have a large breed and you are buying a smaller doormat. There are usually three sizes of doormats available in the market. Pick the one that is neither too large for your mutt nor too small.
Another thing which you need to keep in mind is the space available for the mat. If you have a spacious home, you can buy a rug that is a little oversized for your dog. However, if you are short on space, you need to make sure the size is not too large.
The best dog doormat is just the right size for your dog. It will also be more convenient for you to move it around when you want.
Price
Getting a product for a low price can sometimes feel like winning the lottery. However, do not go for something just because it is well under your budget. The chances are that it might be cheap not just in price but also in quality. Doormats do not cost too much, but since some of them have extra features, they come in a spectrum of prices. If you are getting all the benefits you want from a low-priced doormat and it is high quality, then by all means, go for it.
Dog Doormat Reviews
Dog Gone Smart is a renowned name in its niche as it has evolved into the best doormat for dogs. It is a large rug that occupies a lot of space. If you are fond of keeping larger breeds of dogs, this is the best dog doormat that you can get your hands on.
It is often difficult to get up and clean all the dirt that your dog leaves around your house after it comes home from a walk. You cannot keep sweeping the floor all the time. With this doormat, a lot of your problems will vanish as it does the job well.
The company has used the latest technology to make this mat absorbent through and through. The microfibers have the capacity to absorb a lot of water. Furthermore, the GSM absorption rate is a whopping 3000, which is way higher than most other doormats. Hence, whether it's mud or water, the mat soaks it all up and gives you a clean home.
Has a non-slip backing

The microfibers absorb water well and quickly dries up

Comes in various colors and 4 sizes

It is double stitched which makes it durable
The rubber surface starts to crack sometimes
Internet's Best mat is made of chenille microfibers and is wide. The soft texture on the top of the rug is due to the microfibers, which can absorb a good amount of water and quickly dry up the rug in case of spillage. It is the best doormat for dogs in terms of its efficiency at trapping mud particles.
Where the top has good absorbent qualities, the bottom is no less as it is non-skid. The mat remains in place even as your dog stands up to clean off any mud on its fur.
If it gets too dirty, you can simply chuck it into a washing machine and let it tumble-dry. You don't have to worry about it wearing out as you wash it for it is made to last.
Has a non-slip bottom

Easy to wash in a washing machine

Has a great capacity to absorb water and dirt

Material has a soft texture
It is not suitable for wet or cold areas
Just as the name suggests, Soggy Doggy is for a soggy doggy. In the rainy season, it can be increasingly difficult to keep the entrance to your house from becoming a wet and muddy puddle. The mud from your dog's paws starts to stick on the floor and mixes with the raindrops dripping from its fur to make a mess wherever your pet goes. Soggy Doggy is the ultimate doormat to combat this problem.
It soaks up water just like a sponge with its microfiber technology. It gives you an absorbing capacity five times higher than a normal doormat. Coming in a range of colors and an adorable design, it will look spectacular on the doorsteps to your lovely home.
Good water absorbing capacity as it can absorb water which is approximately seven times its total weight

Is an antibacterial doormat

Made of microfiber technology

Odorless
My Doggy Place can dry up any kind of spill in a jiffy. The microfibers at the top absorb water and mud particles to dry out the surface. You will not see sheets of water on the mat, even if it is met with a large soaking dog. The absorption capacity of this doormat is commendable.
Furthermore, it comes with a non-slip backing, which keeps it in place. It makes it much more convenient for your dog to stay in place as the rug does not slip. It is really soft, and your dog will love its comfortable texture.
As it comes in a variety of colors, you can match it with the overall décor of your home. You can choose the size of the rug according to your dog, whether you have a medium-sized dog or a large one. It comes in four different sizes.
Available in various sizes and colors

Can be easily washed in the machine

Made of chenille microfibers

Quickly dries up
If you want a sturdy doormat that will not turn into a rag anytime soon, Gorilla Grip should be your choice. Made from 100% natural rubber that is durable, it is the best doormat for dogs.
The top is rough which scrapes dust particles off your mutt's fur, reducing the chances of dirt particles getting into your home. Despite its strength, it is soft and comfortable for your doggo. The border is rubber beveled and works like a dam to trap moisture inside the mat.
It is very convenient to clean. You will not even need a washer for that purpose. You can simply sweep it with a broom or use a vacuum cleaner as you are cleaning your house. For a deep cleaning, wash it out with soap and water and it will be as good as new.
The polypropylene fabric makes it look aesthetically pleasing. The sophisticated patterns together with the stylish colors make it suitable as a decorative mat. This mat is not for hiding; it's for flaunting!
Available in a number of patterns and colors

Comes with a 10-year warranty

Skid-free bottom

Durable doormat with a soft texture
Once it gets wet, it takes a long time to dry
Final Thoughts
It is important to get a doormat for your dog's dirty paws so that your home does not look untidy because of the dust and dirt your pet brings. Not only is this accessory helpful in making your life easier by keeping you from cleaning the house more than once each day, but it also looks good at the entrance.
My favorite pick from this category of the best dog doormats is Dog Gone Smart. It has a skid-free bottom, and any traces of moisture which have the potential of creating a mess in the house are well taken care of by this rug. I hope that with the points I have discussed above, you will be able to buy the best dog doormat for your situation.