Buying Guide For The Best Dog Clippers
The-Hunting-Dog is supported by its audience. We may receive commissions on purchases made from links on our site.
As a dog owner, you most likely already know how painful and time consuming it can be to take your dog to the groomers. While they undoubtedly do a great job, there is also a chance that their services are expensive. Plus, you're a busy individual and don't have time to sit around waiting. If you want to avoid such problems, you should invest in the best dog clippers. Within this guide, you're going to find suggestions and tips for pinpointing the best dog grooming clippers for your unique needs.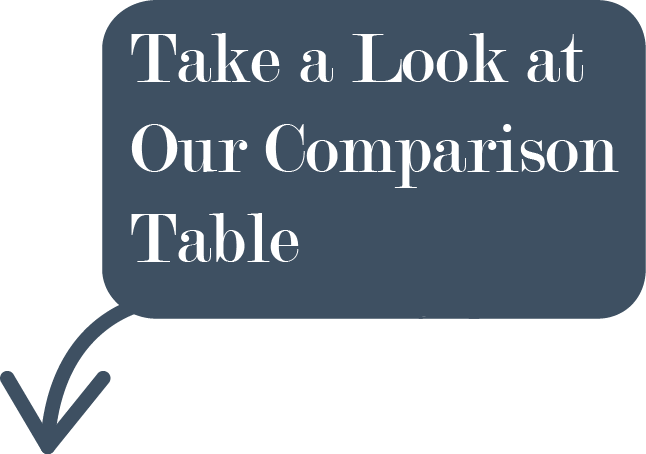 Taking into account all the most important factors, we have selected Top 5 Dog Clippers
What To Look For
When attempting to buy the best clippers for dogs, you'll have tons of options at your disposal. It is nice to have options, but the sheer number available can really throw you for a loop. With that being said, you'll need to do a little bit of research. Below, you'll find out more about the factors that should be considered when evaluating grooming clippers for your canine.
Motor Speed
There is no doubt that you want to give your dog a painless trim. This is why motor speed is vital. If the speed is too slow, there is a good chance that the dog's fur is going to be pulled and yanked. That is going to cause your dog tremendous pain and it could result in them hating the clippers all together. Be sure to invest in a pair of dog hair clippers that has a pretty fast motor speed to avoid problems.
Noise Level
Most dogs absolutely despise loud noises. There is a good chance that your pooch is no different. If this is the case, you'll need a pair of professional dog clippers that aren't too loud. Keep the noise level to a minimum and you'll have far less trouble trimming your dog's hair. Plus, you don't want to be forced to wear ear plugs when you use the pet clippers.
Accessories
Cutting your dog's hair can be a hassle. Even when you have a great pair of dog trimmers, there is a chance that the task is still going to be tough. With this in mind, you need to make sure that your clippers come with plenty of good accessories. Some accessories can make the job easier. A brush and comb attachments can make a huge difference. Some clippers even come with nail trimmers. To ensure that you get your money's worth, you should definitely get as many accessories as possible.
Cord Or Cordless
You'll also want to take the time to think about choosing a corded or cordless model. When you begin looking at your options, you will find that there are plenty of dog trimmers out there. With a corded dog hair trimmer, you'll never have to worry about charging the battery. However, you'll have limited space to move around. With a cordless dog shaver, you'll have far more freedom to play around with. Still, you'll have to make sure that you keep the battery charged. With that being said, it is often best to get a clipper that operated with and without the cord.
Weight
If you want to get the best dog clippers, you'll want one that is moderately lightweight. If it is too lightweight, there is a possibility that it is fragile and weak. If the unit is too heavy, it is going to be very cumbersome and difficult to use. Try to find a middle ground. Also, be sure to read dog clippers reviews. See what others have to say and take advantage of their experience.
Ergonomic Design
To ensure that you get the best dog grooming clippers for the money, you need to make sure that the unit has an ergonomic design. With an ergonomically designed pair of clippers, you can guarantee that the unit is going to rest in the palm of your hand comfortably. This ensures that you'll experience no pain or discomfort when using the clipper.
Quality Of Blades
Finally, you need to make sure that you carefully consider the quality of the blades. If the blades are terrible, your clipper isn't going to cut it. It might pull on the dog's hair. Alternatively, there is a chance that the blades will need to be replaced pretty soon into the future. Make sure that the blades are sharp enough to get the job done right. However, they should be gentle enough to avoid harming the dog.
Benefits Of Grooming A Dog
Many people believe that grooming a dog is nonsense and unnecessary. This couldn't be further from the truth. Your dog needs to be groomed and grooming him or her can be very beneficial for the both of you! Below, you're going to discover the benefits of grooming a dog.
Great For Bonding – Your dog definitely isn't going to like being groomed in the beginning. Nevertheless, they'll come around with time. With that happens, the grooming process can be a great bonding experience for the both of you.
Finding Problems – When you're grooming your dog, you're able to learn more about their body. This is going to give you the ability to pinpoint potential problems, such as strange lumps and ticks. Grooming frequently will allow you to identify these problems quickly, so you can act immediately.
Removing Dead Skin And Hair – When you wash your face, you're removing dead skin and hair cells. You need to do the same for your dog. Grooming allows you to do just that. Be sure to wash and trim your dog's cop regularly to get rid of the dead materials.
Increasing Blood Flow – It is pertinent to keep your dog's skin and coat in superb condition. You can do that by increasing the blood flow to the dog's hair follicles. And of course, this is where grooming enters the picture. Using grooming brushes and cutting the dog's hair from time to time will increase the blood flow and make the skin and coat much healthy.
Saving Money – At the end of the day, paying for a professional groomer can be very expensive. Why waste the money when you could do it yourself? If you want to save yourself a significant amount of money each year, you should pull up your sleeves and get to work!
How To Use Dog Clippers
Learning to master the art of grooming your dog is going to be much more difficult than you could ever imagine. Nevertheless, you can pull it off as long as you remain diligent and patient. Below, you're going to learn how to use your dog's clippers the right way.
Prep
Before turning on the clippers, you need to make sure that the dog's hair has been prepped properly. Washing and brushing the hair in advance is pertinent. This will remove the clumps and tangles. It will also make the hair softer and much easier to cut. In return, that will make the process better for you and your dog.
Finding The Right Tools
It is also essential to equip yourself with the right tools. The best pet clippers are going to help. You'll also need a good brush and comb. Be sure to collect everything you need in advance. Otherwise, you might get halfway through the trim and have to stop to run out to the store!
Check The Blades
Before you get started, you should go ahead and check the blades. Are they sharp and in good shape? If not, you should sharpen or replace them in advance. Otherwise, your poor dog is going to experience significant pain during the trimmer process.
Work Slowly
Once you've finally got the clipper turned on, you'll want to operate slowly. Make sure that you work carefully and precisely. Moving too quickly is going to increase the likelihood that the dog's hair is going to be yanked.
Working In The Right Direction
You also need to make sure that you're cutting in the right direction. Much like human hair, dog hair is capable of growing in various directions. When you change positions, be sure that you're going with the grain each time. This will ensure a smooth cut.
Keep The Dog Still
Keeping your dog still is likely going to be the most difficult task in the beginning. Find a way to keep the dog occupied, so it won't run away or jerk. This could cause the dog to get hurt. Other time, the dog will become more comfortable with it and trimmer his or her coat will be much easier.
Differences Between Human And Dog Clippers
There are several key differences between human and dog clippers. First and foremost, dog clippers need a more reliable and powerful motor. After all, the motor needs to be used to trim the hair from the dog's head to its tail. Therefore, more pressure is placed on the motor. The blades will also be different. Human blades will have a much finer tooth. Dog clippers have blades that are specifically designed for the dog's hair. This ensures that you're able to get a smooth and attractive texture.
Reviews of Dog Grooming Clippers
Wahl Motion Lithium Ion Clipper
The Wahl Motion Lithium Ion Clipper is ideal for all breeds with long hair. The clipper has been improved to provide better handling and full control during operation. In addition to this, the clipper comes with everything you need to start grooming your pet's hair right out of the box. Your investment will also be fully protected with a thirty-day money back guarantee. So, if you are not satisfied with your purchase, you can return it to the manufacturer for a full refund.
Safety Features
To protect the blade from damage and you from accidental burns, Wahl integrated its Motion Lithium Ion Clipper with a very unique technology. The '5 in 1' Technology keeps the blade cool during operation. This technology also eliminates the need to utilize coolants, which are known to be very messy.
Neat Storage
The clipper comes with a case for a neat storage. The storage case is soft and lightweight. When the clipper is not in use, just place it in the case to protect it from dust and other elements.
Overall Assessment
The Wahl Motion Lithium Ion Clipper for pets works wonderfully. Each stroke removes the exact amount of fur, resulting in quicker grooming. It is extremely lightweight, making it ideal for professional pet grooming services. The main downside is the operational noise, which is slightly loud. It is more suitable for dogs that are skittish.
Includes a charger and charging stand
Operates when plugged in
Lightweight design
Optional scissor handle provides superior control
Does not work well on super-thick fur
Operational noise is slightly loud
PetTech Professional Dog Grooming Kit
The PetTech Professional Dog Grooming Kit is ideal for all breeds with long hair. The kit comes with a nail clipper, rasp, two pairs of scissors, four guide combs, hair clipper and styling comb. With so many included accessories, you can start grooming your pet immediately after opening. The grooming kit will pay for itself over time, since it eliminates the need to pay for professional grooming services.
Ergonomic Handle
The handle's ergonomic design not only delivers superior comfort during operation, but also provides full control and handling. Even if you are not a professional groomer, you will be able to handle the PetTech Clipper with ease.
Adjustable Blades
The blades are constructed of titanium, which is a material that resists rust and corrosion. The titanium will also stand up to the test of time, resulting in longer sharpened blades. The blades are also adjustable to eliminate the risk of hair-pulling.
Overall Assessment
The PetTech Professional Grooming Kit is all you will ever need to keep your pet's fur groomed. The titanium blades deliver precision cuts every single time. The fact that they are adjustable definitely makes this the ideal clipper for professionals.
Titanium blades that are adjustable
Low operational noise
Includes a lifetime replacement guarantee
Ergonomically designed handle
Does not come with a storage case
Needs more guide combs
Wahl Clipper Pet-Pro Dog Grooming Kit
The Wahl Clipper Pet-Pro Grooming Kit is ideal for small and large breeds with long hair. The kit includes everything needed to perfect dogs and cats' fur. To deliver quality products, Wahl manufactures its Pet-Pro Grooming Kit in an American-based facility. This alone ensures its customers a high-quality, precision designed product.
Very Powerful
There is nothing worse than trying to cut through thick fur and have your clipper to fail. To ensure continuous power for extended periods, Wahl integrated its Pet-Pro Clipper with a unique cutting system. This system is known as PowerDrive, which says it all.
Overall Assessment
The Wahl Clipper Pet-Pro Grooming Kit will definitely save you money over time, since you will no longer need to pay for professional pet grooming services. The PowerDrive Cutting System delivers 30 percent more power, when compared to some of the clipper's competitors. The guide combs are very durable and stay attached to the blades until you are ready to detach them.
Delivers 30 percent more power
Includes a storage case
Manufactured in the United States
Guide combs are color-coded
Ergonomic handle
Operational noise is slightly loud
Not enough guide combs
Andis UltraEdge Grooming Clipper
When you take a look at the Andis UltraEdge, you're probably going to be scared away by the price tag. Don't let that happen. If you've got the money to spend, you'll quickly realize that this clipper is worth every single penny. The clipper offers many benefits that cannot be found anywhere else. For instance, it features a shatter-proof house. It can drop it as many times as you want without any issues. It also features a detachable blade. That makes the cleanup process so much easier.
Corded Operation
This clipper is equipped with a cord. The cord is 14' in length. While you might not like the idea of the cord, you'll barely know that it is there. It offers plenty of freedom and you never have to worry about your battery draining completely.
Overall Assessment
Again, this clipper is pretty expensive. Nevertheless, you shouldn't let that hold you back. After all, it is one of the best out there!
Available in many colors
Features a shatter-proof housing
Cord is very long
Blades can be detached for easy cleaning and replacement
Two speeds
Runs quiet
Remains cool at all times
Oster A5 Animal Grooming Clipper
It is true that the Oster A5 Two Speed Animal Grooming Clipper is somewhat expensive. Nevertheless, you must realize that it is going to save you money in the long run. On top of that, this clipper offers a wealth of perks that make it well worth the investment. For instance, this clipper is equipped with a wide blade. That ensures that it is able to get the job done right. The clipper also delivers more strokes per minute. That too is going to decrease the amount of time you have to spend on grooming your dog.
Great For All Pets
This is one of the most versatile grooming clippers out there. It is capable of cutting the fur of various animals, including cats, dogs, horses, and other livestock. Whether you're a farmer or a dog lover, you can pretty much guarantee that you're going to find a way to use this clipper.
Overall Assessment
The Oster A5 Grooming Clipper is great, but somewhat expensive. The handle can also get a little hot. Still, it will make a great investment for anyone who wants to avoid paying for professional dog grooming service.
Comes with everything you need
Suitable for all types of animals
Equipped with a very powerful motor
Wider blade gets the job done quicker
Capable of delivering more strokes per minute
A little expensive
Handle can get hot