The-Hunting-Dog is supported by its audience. We may receive commissions on purchases made from links on our site.
Dog boots are probably the cutest inventions ever! Besides their adorable appeal, these shoes are actually very practical and can protect your canine's sensitive paws from ice, snow, salt, heat, and cold. 
That's not all.
If you have hardwood flooring at home, dog nails can scratch and ruin your expensive floors. Putting on a pair of shoes on your canine's paws can actually save you a lot of money on floor maintenance and repairs.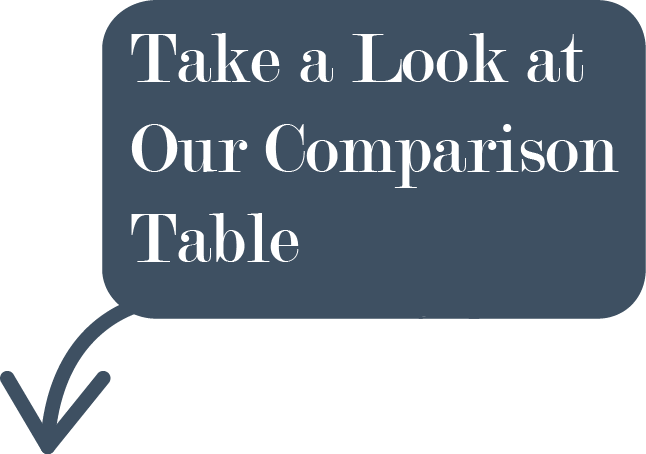 Based on our experience, we have created a list of Top 5 Dog Boots That Stays On
It is important to find the right size and quality so that your furry friend doesn't fling it away in minutes. In this article, I have reviewed 5 of the best dog boots that stay on! 
Read on and find one that best suits your dog.
Benefits of Wearing Dog Boots
Protection
Your dog's paws are sensitive to extreme weather conditions and hostile surfaces. Walking on hot asphalt and sidewalks can cause redness and blisters, while ice and snow during the winter can build up between their toes and cause cracks, which can be quite painful. And let's not talk about long hikes. The uneven grounds in the wild will wear away their softer pads until it starts to bleed. Wearing boots with rubber soles will give an extra protection, which your dog often needs.
Keeps Their Paws Clean 
Most dogs do not realize that their wet and dirty paws can make a mess in the house. They will bounce joyfully into the house at the first opportunity they get and spread mud, grime, and water along the way.
You may try to wipe their paws every time they go out in the snow, rain, or mud, but that's not enough to keep your couch clean. Try buying them waterproof dog booties that stay on even on the wettest days. This way, you can easily remove them before letting your dog inside so you won't have to deal with wet, muddy paw prints around the house.
Increases Grip
Besides making sure your pooch gets dog boots that stay on, you also need to look for those that have traction soles. It can help your furry friend to get a grip and traction on slick or wet surfaces, on ice and snow, and on rocky, loose terrain.
It will also protect them from slipping or splaying out on smoothly polished flooring. It's especially recommended for tri-pawed and senior dogs that need more traction support when walking on slick surfaces.
Floor Protection
Hardwood floors and dogs don't get along well. Pups find it particularly difficult to walk on finely polished hardwood floors and smooth tile. Your dog's paw pads do not have the same grip as our feet, and so they rely on their claws to get a better grip on the smooth surface to avoid slipping. And we all know shiny slick surfaces and claws don't mix.
Getting them flexible and skid-proof dog booties will save your floors from damage and scratches.
How to Measure Your Dog's Paws and Find the Right Size?
To get the right shoe size for your pooch, refer to individual size guides provided in the product descriptions. Print it out on a piece of paper after downloading it and fit your pup's paws onto the right size.
Measure the front paw to make sure the boot fits comfortably. Press down the paw at the top on a blank piece of paper. Then try to mimic the way the paw spreads when they stand or walk. Put a mark on the right and the left side on the piece of paper and measure the distance between these two. Once done, compare this size to the dog-boot size chart.
What to Look for When Buying Dog Boots that Stay On?
Size
You can buy the best quality dog boots in the market, but if it's too small or too big, it's pointless. Needless to say, this is by far the most crucial factor to look for when hunting for doggie shoes that stay on.
If it's too big, chances are your pup will kick them off. If it's too small, your pup's paws will not slip inside in the first place.
Most canines have different sized paws at the front and at the back, which can be quite inconvenient to find the right size. There are a lot of manufacturers out there that sell boots in twos, not fours, allowing you to purchase pairs in different sizes for the front and the back.
Material
Dog shoes come in a number of materials, depending on the purpose that it serves. Some common materials include rubber, neoprene, nylon, and even breathable mesh fabric.
If it's for walking or playing in the rain, go for rubber, silicon, or waterproof material. Booties that have fleece lining or faux-fur lining are perfect to fight the cold winter chills. Mesh dog boots with a breathable fabrics are best for hot summer days.
For added comfort, flexibility is essential. The materials should not hinder your pup's performance so that they can blitz to their heart's content.
Adjustability
A big factor that affects the comfort level of your dog shoes is the adjustability. There are easy slip-on options in the market for those of you who don't want the hassle of putting on and off the boots from your pooch every time you take them out.
For a more secure fit that stays on no matter what, Velcro straps would be a better option. Hook-and-loop closures can also keep the boots securely on.
Grip
Some of the best dog boots have good traction. Skid-proof soles are especially recommended for canines with arthritis or senior dogs. It will also help your pup to maintain good traction during rainy seasons.
If you are worried about damaging your hardwood floors or smooth tile, buy the silicon print soles on soft shoes. It will help your furry friend to maintain good traction when walking around the house while also protecting it from paw scratches.
Reflective Straps
Reflective straps are meant for the safety of your little furry friend. This is especially important if your dog is always playing outdoors. It will help you to easily spot them in the dark.
An all-weather reflective strap will also give your little four-legged companion better visibility when they are out in low lights. Finding a pair with reflective stripes or with reflective accents should be easy as many dog booties come with reflective Velcro.
5 Best Dog Boots That Stay On Reviews
QUMY Waterproof Dog Shoes
The QUMY waterproof dog boots are a great option if you don't want to spend as much on your pup's shoes as you do on yours. These shoes may be affordable, but they are surprisingly durable and water-resistant. 
The boots come in rugged anti-slip soles made of rubber and give excellent traction even on uneven or slick surfaces. The rubber encloses the front and sides, providing excellent protection for pups that drag their feet or knuckle. It is also a security against thorns, pointy sticks, and hot pavement. 
You can easily put on and off these dog booties as the split seam opening can expand widely. Your pooch will get a snug fit with the two Velcro straps and will prevent slipping or shifting even when they run around. The two straps are also reflective to ensure safety and visibility in the dark.  
These boots have high-quality fabrics that are sewn together with the rugged sole so that it is suitable for physically exerting adventures. The adorable paw embroidery makes them look cute. These boots may be sturdy, but they are super soft on the paws, and you can hand wash them easily. 
Affordable yet high-quality
Perfect for knuckling dogs or dogs that drag their feet
Two Velcro straps that securely hold paws in place and prevents shifting
Provides good traction when walking on slick surfaces
Large opening makes it easy to put on
Cuff is not tight enough or high enough to prevent snow and sand from getting inside
Isn't warm enough for freezing winters
Wrap-around rubber sole doesn't provide good airflow
PROPLUMS Water-resistant Dog Booties
These are some of the best dog boots in the market for excellent traction. The non-slip high quality wear sole protects your pup's paws from scratches and burns. With excellent traction, your dog can also freely venture into muddy and snowy grounds without slipping and getting hurt. 
The Velcro straps are reflective, which not only ensures a tight integration of the paws and boots but also makes your little pooch the brightest star of the night. The embossed grid also means they will get a comfortable visual experience for safety purposes. 
The opening at the top may be wide for quick and easy wear, but it also closes up very near to your dog's skin so that it keeps the paws warm and dry while also preventing dirt and sand from getting inside during outdoor sports. The secure closing of the Velcro adds another layer of snug fit to the claws. 
These shoes are easy to clean as you can wash them by hand and can be air-dried naturally. 
Excellent traction on muddy and snowy grounds with non-slip sole
Sturdy rubber sole for protection from hot pavement and sharp thorns
Wide top opening for easy and quick slip on and off
Velcro straps to ensure dog boots stay on
Waterproof fabric for rainy days
Hand washable and air-dries easily 
Socks may not always stay up
Comes in 4 pairs which may not be ideal for dogs with different front and back paw sizes
My Busy Dog Waterproof Dog Boots
This water-resistant doggie boots come with anti-slip soles. The sturdy sole protects your canine's paws from snow and salt in the winter, asphalt and hot pavement during the summer, and sharp thorns. 
The fabric in this shoe is high in quality with rugged soles and is sewn to the sole, unlike low-quality dog boots where it is glued together. The wide split opening of the seam is perfect for squirmy pooches as it makes it easy to slip on and off. 
This has reflective adjustable fastening straps for a comfortable fit and visibility in the dark. Senior or arthritic dogs can benefit a lot from the high traction and stability. 
The shoes are available both for small, medium, and large dogs and are offered in sizes 1-8. They're more than practical shoes; these water resilient dog boots are available in 4 vibrant colors to make your pooch the coolest dog on the streets as you take your daily walks together. 
Keeps paws dry and warm with water-resistant design
Available in multiple colors and size options
All-weather safe and easy to wear 
Special protection for paws and nails for dogs that drag their rear 
Durable, expandable, and adjustable 
Gives a snug fit
Not a 100% water-resistant 
Lower Velcro strap is too high up which can be uncomfortable 
Boots appear flat and do not angle upward
Ruffwear – Grip Trex Dog Boots
If you are looking for high-performance dog shoes for running, you have just landed on the perfect choice. As a matter of fact, these tough little booties have set the standard pretty high in dog-wear for exploring, biking, running, and hiking. 
It features resilient and rugged Vibram outsoles designed by Ruffwear for exceptional traction on different types of terrain. The upper part of the shoe is covered with breathable mesh for proper ventilation and keeps out the dirt and debris. It's great that the mesh is tightly wound enough to prevent the passage of sand and grainy particles through the openings.
These are some of the best dog shoes, thanks to the secure hook-and-loop closure. If your dog has a different front and back paw size, don't worry. Ruffwear sells them in packs of twos and fours. 
Highly flexible and durable sole for exceptional traction and mobility
Straightforward closure and wide mouth to easily slip on and off
Breathable mesh fabric to keep paws cool during extraneous physical exertion 
Available in 3 vibrant colors
Available in two and four bootie sets
Absence of cuff and lack of tight-fitting at the top makes it unsuitable for deep sand
Not suitable for extreme winters
Dogs with bony feet, dew claws, or short hair may need socks
Canine Equipment Ultimate Dog Trail Boots
If you and your furry companion hikes and hunts a lot, you might want to check out Canine Equipment. It has some of the best dog boots that stay on during extreme sports. Their Ultimate Dog Trail Boots have super sturdy rubber soles to give protection from all kinds of sharp rocks, snow, hot pavement, and burns. 
The fabric is an excellent combination of water-resistant and breathable. This eliminates the possibility of dampness or odor during hot days and also protects from damp ground and puddles on rainy days. 
These booties are designed exclusively to stay on when tackling inclines and rough terrain. For another level of snugness, the designers have added a secure cinch closure that makes sure the boots stay on through a lot of activities. The leg cuff may not be able to go up high enough to prevent sand or snow from getting in, but it gives good airflow during hot days. 
Besides the extra-level heavy-duty protection, it's great that the front and back boots come in different sizes as not many dogs have the same paw size.
It comes with a garment bag so that you can easily machine wash your dog shoes. 
Highly durable boots for use on rough terrain
Rubber sole encloses tip and sides for protection from debris and sticks or dragging and knuckling
Ample air circulation during hot summer months
Different front and back paw sizes for better fit
Machine-washable with garment bag
Waterproof 
Velcro closure can be difficult to clean 
Conclusion
Your canine friend may have a decent amount of padding on their paws, but they still need protection on unfavorable conditions like rough terrains and hostile weather.
There are plenty of options to choose from both online and offline, which can be confusing for many dog owners. Hopefully, this article will have helped you with that. 
A few pro tips to remember when shopping for dog booties are their size, materials, shape, adjustability, grip, and whether your pooch is comfortable in it. Also, try to buy the right fabric because the wrong ones will restrict your pup as they walk in them.
All canines are different and hence react differently to various features. If you're not clear about the right pair, at least keep your basics right and buy from a popular brand that has return and refund policies.