The-Hunting-Dog is supported by its audience. We may receive commissions on purchases made from links on our site.
With the advent of a dog bike leash, it has become much more convenient to take your adorable mutt out on a bike ride with you. Wouldn't it be fun moving side by side, you peddling the bike and your dog running, both keeping up with each other's pace? However, choosing a bike attachment for dog can be difficult. This is where we come in. We will guide you through the entire process.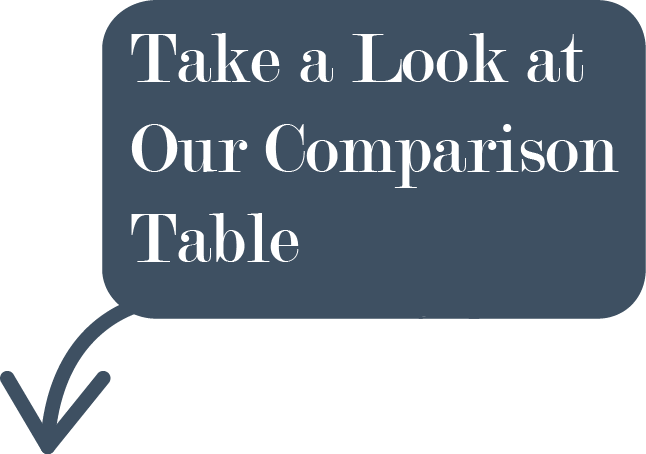 Based on our experience, we have created a list of Top 5 Bike Attachments For Dogs
What to Look For When Choosing the Best Dog Bike Leash
Using a bike leash for your dog while cycling is a great way to have fun on the tracks. A lot of companies offer quality products which you can use for your dog, but it is important that you do your legwork before buying one. There are a few points which you must consider to get the best dog bike leash and never regret your decision.
Compatibility
Dog biking gear that will not fit on your bike is no use at all. A particular dog leash might be great, but if it does not work well for your bicycle, it would be good for nothing. When you are buying a leash, always make sure it fits your bike properly.
Some bike leads for dogs go on the seat, while others are mounted on the axle at the back. The ones that attach to the seat post of the bike are suitable for almost all bikes as the seat post hardly varies from bike to bike. Hence, they are more popular among buyers. See which one will be compatible with your bike before you make your purchase.
Size and Weight
For biking leashes, it is important that you know their size and weight. Lightweight leashes such as the ones made of alloys do not affect your ride in any way, but they are not for rigorous exercise. On the other hand, steel construction adds some weight to your bike, but it is durable and long-lasting. Also, consider the size of the leash and how it may affect your ride.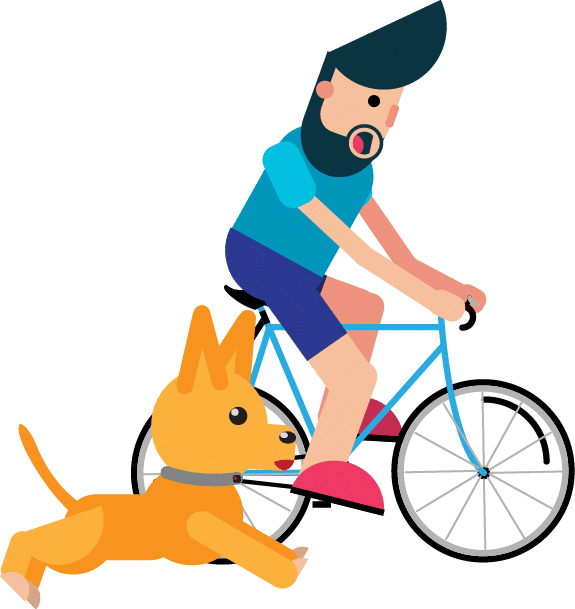 Durability
As with any equipment, you must always look for durability. Dog bike leashes have to be robust so that while you are out cycling, they do not break in the middle of the ride, harming you and your dog. Besides, dog biking gear that wears down quickly will cost you more in the long run since you will have to buy a new one every now and then. Therefore, it is best if you choose a product that is built to last.
Check the quality of the material used in the leash. Some brands use aluminum, while others use steel. It is wiser to invest your money in the leashes made of steel as the material is stronger than aluminum and will last you a long while.
Sides It Works With
You have to figure out whether the leash you want works with either side of your bicycle or can it only be used on one side. Some dog bike attachments can only be used on either the left side or the right side.
The leash that can be attached to both sides is most sought after. However, if you like a leash in all other aspects and it works with just one side of your bike, do not hesitate to buy it if you are comfortable with riding a bike with a leash attached on the side specified. 
Ease of Installation
A dog bike leash needs to be installed on your bike before you hit the tracks. Different dog bike leashes have different features to offer, but not all of them will be easy to install. Some will offer this feature, while others will require you to fix them on your bike by screwing them on with nuts and bolts. You can mount the ones that use clamps easily on your bike.
In this age of ease and comfort where we are looking to make our lives more hassle-free, it is always a relief to find a product that you can take out of the package and use right away. However, the way a leash is installed says nothing about its efficiency, so do not get overwhelmed if the product you choose needs some work to be installed.
Safety Certification
A leash that has been certified to be safe means it has been tried and tested for the features it claims to have and that it is safe to use. Always make sure that the brand that you want to rely on and put your trust in is approved by reliable associations such as the American Pet Association. Always check for the safety certificate of the dog leash that you intend to buy as it will ensure the quality of the product. After all, you wouldn't want to compromise on the safety of your dog or yourself, would you?
How Do Bike Attachments for Dogs Help with Biking?
A bike leash for dogs is designed in such a way that you can cycle alongside your dog without having to grab the leash with your hands. With this attachment, you can safely ride your bike with both your hands and you will not be risking the safety of your pet or yourself.
These attachments also make sure your dog does not come too close to your bike and will not bump into it. Similarly, they will prevent your pet from wandering away and injuring itself by stumbling on objects or bumping into them.
As your dog remains at a safe distance from your bike due to this biking gear, you and your dog can enjoy this fun activity without running into any accident.
A dog bike leash has an arm made of a solid metal such as steel or aluminum that keeps the dog at a length from your bike. This way, it neither roams too far away nor gets too close to your bicycle.
Training Your Dog for the First Ride
Dog cycling attachments aren't meant to be used by all dogs. They can be a bit tricky sometimes and are only recommended for dogs that are at least trained to walk on a leash. Training your dog before the first ride is important for ensuring it enjoys this activity.
Once you buy a dog bike leash, let your pet become familiar with this new gadget. Mount it on your bike and let your dog absorb the new idea. Do not fasten your pooch to the bike yet.
Keep the leash attached to your bike so that your dog starts to accept the leash. Fasten your pet to it when you see it is okay with the leash on your bike.
Keep a calm and composed demeanor throughout the journey. This will prevent your dog from becoming anxious with the new leash.
Start by walking and manually pulling the bike. When you see that your dog is fine walking along with the cycle, get on it and start to slowly peddle.
Match your pace with your dog and gradually increase your speed to ensure your dog can keep up. Incentivize this activity by patting your dog and giving it a treat in the end.
Is It the Right Solution for My Dog?
This can be the best solution for your dog but only if it meets a few requirements. For starters, your dog must not be too small or too large. A large dog can pull your bike and disbalance you, while a small one will not be able to keep up with your pace. A dog weighing at least 30 lbs. is a good start.
Furthermore, dog biking leashes are for dogs that are healthy. Therefore, you need to make sure your dog is in good physical shape. It will not be a good idea to consider riding a bike alongside your dog if it is obese as it might manage to topple you off your bike or not keep up with you. Your dog must ideally be not heavier than you.
You also need to be careful about your dog's paws as they can get injured on rough tracks and sharp surfaces. You don't want to make this activity a bad experience for your dog. Therefore, always ensure the surface you bike on is even and safe for your pet.
If you feel this attachment is right for your dog, go through the reviews below of some of the best products in the market so that you can choose a good bike leash for your dog.
1. Best Dog Bike Leash – Bike Tow Leash
The Bike Tow Leash is fit for medium to large dogs weighing from 10 lbs. to 185 lbs. You can install this leash without using any tool to screw it in place. The feature we really appreciate is the variety of options this one gives. Besides bikes, you can mount it on anything that has wheels, even a wheelchair.
It is one of the best dog bike leashes available in the market. While it is a bit expensive, with the features you will get, it is well worth your money.
Specifications
Its dimensions are 36 x 8 x 8 inches
It weighs 1 lb.
Is approved by the American Pet Association for safety with 5 stars
Can be used with a number of devices, including wheelchairs

Easy to turn

Makes it comfortable for your dog to run

Keeps your bike stable and steady

Your dog pulling or tugging will not affect your ride and you will not even feel it
Needs an extra adaptor to fix it on the right side of the bike, even though it is built to be attached on either side of the bike

If the leash is not secured perfectly, it will allow your dog to move behind your cycle wheel
Petego's bike attachment for dogs is built from a lightweight alloy which does not interfere with your performance. The TPR technology that goes into making it gives you a smooth ride without any sudden bumps. It absorbs shocks and makes your ride safe without any abrupt jerks. This one is definitely for someone who wants to fully enjoy the ride.
Though the alloy is lightweight and does not affect your performance, it quickly wears out. It is not the kind of leash that you can use for long rides or rigorous exercises, but for the price you are paying, it isn't all that bad. It is perfect if you go on a quick ride each day.
Specifications
Its dimensions are 5 x 5 x 3 inches
It weighs 8 ounces
It has an alloy construction
Has a low price

Easy to install on your bike

You can leash two dogs with this one as it has two clamps

It has a very light construction
Not fit for long rides

You need to tighten it regularly
Walky Dog Plus gives you multiple options for adjustment. You vary its length according to your requirements by simply taking out the two springs in its wand. We recommend you keep your pooch closer to the bike as you ride, especially if you are a beginner. You can even install an attachment for a dog with short legs with this leash.
However, according to several reviews by dog owners who bought this biking gear, the leash comes in the way while you try to sit on your bike or get down from it. This can be somewhat irritating at first, but with time, you will get used to it.
Specifications
Its dimensions are 14 x 2 x 4 inches
It weighs 2 lbs.
Tested and approved for safety
Can be attached to either side of your bike

Gives you full control of your bike in case your dog tugs at it

Reasonable price

Has a robust construction

You can adjust its length as you like
You can feel your dog pulling at it

Mounting and dismounting off the bike can become a hassle because of the leash
4. Springer Dog Exerciser
Springer is made from steel which is built to last. The spring at the low end of the arm, extending outward, absorbs a great amount of force if your dog tugs at it. One cool feature that makes it stand apart is that it allows you to take more than one dog to exercise because of the dual bolt which comes in its arm kit.
It has a safety release option in case of an emergency so that you can quickly free your dog if, for example, there is a tree in the way or you lose control of the bike.
However, this one is not for you if your dog gets overwhelmed quickly as the spring system makes most dogs uncomfortable. Plus, the Springer tends to distract dogs, but if your pet is not nervous, it will not be bothered too much.
Specifications
Its dimensions are 1 x 1 x 1 inches
It weighs 1 lb.
Has a steel construction
Can be mounted on either side of the bike

Is a heavy-duty leash with a steel construction

Gives you three positions to fasten it

Has a mechanism that makes it flexible and convenient
You need to tighten it using tools

It does not attach to all kinds of bikes, so you might need to use an adapter to fit it on different bikes
Leash Buddy is built for medium to large dogs that are quite energetic. Any tug or push by your dog will not affect you as you ride your bike. This allows you to ride safely as the direction of your bike will not change because of your dog's erratic movements. In fact, you will not feel any movement of your dog so that you won't be distracted while bicycling.
One downside of this leash is that it does not attach firmly to the seat post. However, the fact that it allows you to use it for larger dogs is commendable.
Specifications
It weighs 4.25 lbs.
Built for medium to large dogs
Can withstand 500 lbs. of pulling strength
It is simple to install on your bike

The leash fits on any kind of bike

Flexible leash allows your dog to set the pace and lets you know if you are going at the right speed

You can use it for large dogs as well
Does not clamp tightly to the seat post

Bracket leaves marks on the seat post and damages it
Bottom Line
Riding with your favorite buddy by your side is a thrilling experience but one that should not be daunting. You need to make sure both you and your dog enjoy this activity. You can find all sorts of biking attachments in the market, but the major point which you need to keep in mind is your and your dog's safety. Our job was to help you find the right gear. Now, off you go!