The-Hunting-Dog is supported by its audience. We may receive commissions on purchases made from links on our site.
There are so many advantages of keeping a dog, but there are also some disadvantages, one of them being the destruction of furniture. But these four-legged creatures are just so adorable that even if they destroy the whole house, we will still love them with all our hearts.
The main reason your pets destroy furniture is the fabric. To avoid this, most people change their furniture to pet-friendly upholstery or just do not let their pets on couches at all. But what is the point of keeping a pet if you are relaxing on the couch and your dog can't relax with you?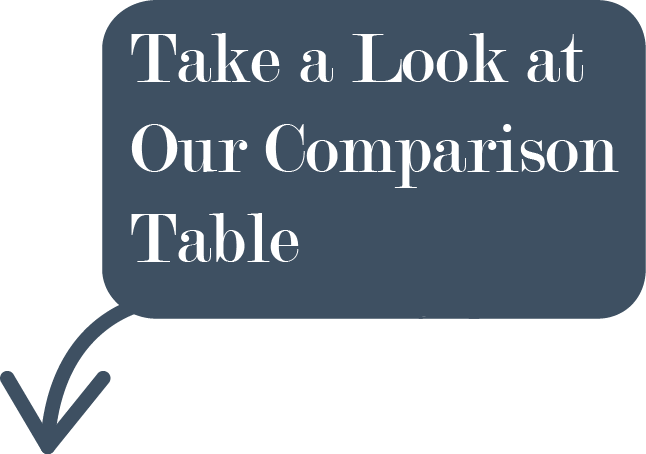 Based on our experience, we have created a list of Top 5 Couches for Dogs
An alternative solution to protecting your furniture is to purchase a dog couch specially for your furry friend. Fortunately, there is a variety of dog sofas available from which you can choose the best dog couch for your four-legged best friend.
These dog sofas come in many shapes, sizes, and forms, so you can easily find the one that best suits your dog's needs. We have made a list of some of the best sofas for dogs and will review them below so that it is easier for you to make a choice. However, before talking about the best couches for dogs, let's introduce you to one of the best companies in this niche.
What Is Enchanted Home Pet?
When we talk about beds and sofas for our lovely pets, a series of good brand names come to mind, but the name that stands out is Enchanted Home Pet. This company builds the most comfortable pet furniture. Its high-quality craftsmanship reflects through its work, and most pet owners choose it whenever they want to buy furniture for their pets.
You will find premium beds lined up when you look through its website. You will see that it has put effort into every piece. It has paid attention to every little detail to provide you with durable, fashionable and comfortable products so that you and your pet can relax together after a long and tiring weekend.
Its elegant styles and top-notch furniture are the reason why all of the best couches for dogs that have been reviewed in this article belong to this brand.
What to Consider Before Buying a Dog Couch?
There are a lot of options when it comes to couches for dogs, but choosing the best one for your pet out of such a vast variety can be tricky. As a pet owner, you would want the best there is for your pet, so here are a few tips that you can follow to get the best couch for your pets.
Material
The material is where the need arose for a special dog couch in the first place. Dogs and cats like to dig their nails into the fabric, which means that destruction is inevitable. You should look for materials that have better durability and are easy to clean so that they can last as long as possible. All pet couches and beds are made from pet-friendly upholstery, but there are still different types available here.
Leather is hands down one of the best couch fabrics for dogs. It is easy to clean, fur does not stick to it, and even if there are a few scratches, they enhance the weathered look of the fabric.
Then there's microfiber, which is a synthetic fabric and another great material for pet furniture. It is simple to maintain and clean and comes in various colors so you can color-coordinate it with your house furniture. Besides, it is cheaper than leather.
There are other fabrics for pet furniture as well, but the above-mentioned are the best ones.
Size
Size is one of the most important factors to consider when it comes to purchasing dog couches. If the size of the couch is smaller than the size of your pet, it won't like it. Hence, the size is directly linked to the breed of dog you have.
Design
The designs of pet couches and beds are made according to the size and nature of dogs. There are three different styles a dog sleeps in. For curler dogs who sleep all curled up with their noses and tails pointing at each other, couches with a rounded back are a good option.
Dogs that sleep stretched will need a sofa with a longer length so that they can be as comfortable as they want. You can measure the length of your pet when it stretches to determine the perfect size.
Couches with rolled arms will be perfect for dogs that like to lean their head on something when they are sleeping. The arm will act as a pillow for them to put their head on.
Durability
Although choosing the right fabric for pet couches determines the durability of the furniture, how you maintain the furniture also plays an important role. Putting a waterproof cover under the cushion, cleaning the furniture often, and throwing a cover sheet on top will boost the durability of the product. Hence, getting a couch that is easy to maintain will add to its durability. If you want to know more, check our article about indestructible dog beds.
Additional Features
There is no harm in getting a couch that provides everything you need with a little something extra. Many of the best couches for dogs offer a little storage pocket to store the pet's toys and other such items. This feature can be quite handy as you can keep everything in one place and your dog can play with them whenever it wants without bothering you.
This premium-quality sofa is the perfect solution to your pet problems. Well, maybe not all of them, but it sure solves the problem where your pet will get to relax while you are relaxing on your sofa. It is beautifully designed, so you will not have to worry about ruining your home decor.
It comes in caramel color and is made out of velvet, so it looks very elegant and is soft. The faux leather design and brass tone nail heads combined with the ever-classic rolled arms give this dog couch a classy look.  
Important Facts to Know
The cushions of the cover are removable and washable. The sofa is elevated on two legs to grant your pet a draft-free sleep. Up to 30 pounds of dogs can easily fit on this dog couch. The measurements of the cushions are 21" x 15", and the bed size is 33.5" x 21" x 12.5". In addition, there is a storage pocket at the back of the couch where you can keep all the toys and bones.
Elegant style and color

Storage pocket

Fits pets weighing up to 30 pounds
The cushion is too stiff and lumpy
Another beautifully designed dog sofa with a detailed finish that will increase the elegance of your home is the Quicksilver. The name probably came from its metallic faux leather design and the pale grey ultra-plush upholstery. The micro-velvet cushion is soft and comfortable, and the design is perfect for dogs who like to sleep curled up. Also, the curved and contoured back of this couch gives a feeling of protection.
Important Facts to Know
The cushion of this dog couch is removable and washable. Since dog hair does not stick to the micro-velvet cushion, it does not get dirty as often. Like the Dreamcatcher, the Quicksilver can fit up to 30 pounds of dogs and is elevated on two legs to provide a draft-free sleep. The size of the cushion is 24" x 16", and the bed size is 34" x 22.25" x 15". The sofa measures 12" in height from the floor. There is also a pocket available where you can store the toys and bones of your pet.
Classy looking couch made out of fine upholstery

Slightly larger than a 30-lb. dog can also fit on it
The cushion is overstuffed and forms a curve due to which the pet keeps sliding into the cracks
This tiny dog couch is just the cutest thing ever. The Enchanted Home Pet Brown Brisbane pet sofa will allow your pet to enjoy luxurious lounging. The cushions of this beautiful pet sofa are very comfortable, and it features furniture-grade construction and brass nail heads. This pebble grain, faux leather sofa is pretty easy to clean, and its rolled arm design gives pets something to lean on when sleeping.  
Important Facts to Know
Your pet will enjoy a peaceful sleep no matter how much it moves because this couch has legs that feature vibration-absorbing pads and elevate the couch 2" off the ground. The Brown Brisbane pet sofa can support pets weighing up to 30 pounds. There is a storage area at the rear of the couch to store toys and bones.
Since the fabric of the couch is faux leather, it is easy to wipe clean, but you can also remove the cushion to clean underneath it. The size of the bed is 33.5" x 20.75" x 12", and the size of the cushion is 21" x 15". The height of the couch from the floor to the top of the cushion is 9".
Stylish pet couch

Comes with a storage compartment

Easy to clean and maintain

The cushion is secure so that it does not slide off like other couches
It is not very durable as some parts of it are susceptible to damage
This cute little invention is for puppies and dogs that like to snuggle. The Ultra Plush dog sofa has a wooden construction, which means it is durable and has high strength. This dog sofa is the perfect combination of comfort and style. The couch has a layered construction of pebble grain faux leather and is tufted with softly rounded arms. The cushion is super comfortable as well.
Important Facts to Know
Like all the furniture listed above, this sofa comes with furniture-grade construction and is built 2" above the ground to provide your pet with a draft-free slumber. There is a storage pocket as well for storing your pet's toys. The cushion is made out of fine fabric and is removable and washable, making the couch easy to clean.
This couch is specially built for small dogs, so it can only carry dogs weighing up to 10 lbs. The measurements of the sitting area are 11" x 17", and the height of the couch is 9".
Great quality and perfect for small dogs

Comfortable and durable

Classy design

Easy to clean and maintain
The cushion is overstuffed and little dogs can easily roll off
The Ultra Plush Panache is a little different compared to the other dog sofas on the list because it is large enough to look like a proper furniture piece. It is specially designed for bigger dogs. Enchanted Home Pet did not fail to bring out the elegance and style in this couch either. It is a perfect combination of both luxury and comfort and is one of the best sofas for dogs.
Important Facts to Know
The cushion of this elegant dog sofa is removable, so you can wash it easily to clean any fur or dirt attached to it. It is the largest couch on this list, so its weight capacity is also greater than the others. This couch can hold a dog weighing up to 60 lbs.
The 2 legs lift the couch off the floor so that the pet is provided with draft-free sleep. The legs also feature vibration absorption pads at the bottom. The size of the bed is 42" x 23.5" x 15", and the size of the cushion is 31" x 17". The height of the couch to the top of the cushion is 11".
Perfect for pets that like to lean and curl

Removable and washable cushion

Storage compartment available

Protects dogs against draft
The quality of the fabric might not be as high as it is supposed to be