The-Hunting-Dog is supported by its audience. We may receive commissions on purchases made from links on our site.
Water is one of the essential things required for survival by all living creature. No human, animal or plant can go long without the intake of water. Similar to every living being, dogs require a certain amount of water everyday so that they can go about their activities while staying healthy and hydrated.
If you go out quite often and are unable to take your dog along, you would know how important it is to leave your dog with enough water for it to stay hydrated. Or maybe you are just playing around in your backyard with your kids and family and want to save yourself from the hassle of filling out the dog waterer every now and then.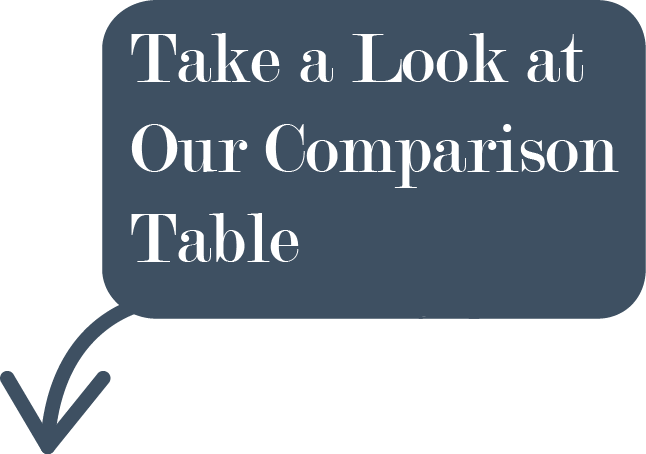 Either way, there is one thing that can make your life much easier: an outdoor auto dog waterer.
Based on our experience, we have created a list of Top 5 Automatic Outdoor Dog Waterers
What Is an Outdoor Automatic Dog Waterer?
A normal dog requires at least 0.75 to 1 ounce of water per pound of weight every day. Although the dog might get some hydration from its food, an adult dog would still require somewhere around 20 to 100 ounces of water every day, while a puppy would require at least 8 to 20 ounces of water each day.
For dogs that mostly remain indoors, a standard bowl of water does the job perfectly, but when it comes to a dog that stays outdoors such as in the lawn or backyard, an automatic dog waterer becomes more of a necessity to provide clean and fresh water to your dog.
An outdoor automatic dog waterer can be anything from a container or bowl to a running fountain that can be placed in any outdoor area, particularly in the backyard. It can be connected to a water supply so that it can be filled again and again. There are automatic fillers that keep filling the bowl as your dog drinks water, which keeps the water fresh and clean.
Dog water fountains come in different types. Some fountains come with a pressure pad that your dog can put its feet on so that they will start sprinkling water. Others keep on running automatically so that your dog can easily get fresh water at any time.
The Benefits of an Automatic Dog Waterer
There are several benefits that come with an automatic dog waterer outdoor and dog water fountain outdoor. Firstly, they are extremely important for freshening up and hydrating your dog, especially in the hot summers. They also provide a good environment and a lot of convenience for dogs living outdoors.
Unlike a traditional dog waterer or a bowl, these auto dog water dispensers or auto dog water fountains come with a built-in filtration system that keeps the water fresh and clean from bugs, feathers or any other kind of mess.
Many studies show that animals generally prefer running over stagnant water due to their natural ancestral instincts. Furthermore, moving or running water has a better oxygen content, which keeps the taste better and fresher and helps the water stay cool.
What to Consider Before Buying?
The market today is flooded with different types and variations of automatic dog waterers outdoor and automatic dog fountains, which makes it hard and confusing for most people to choose one option. These variations also come with different price tags, ranging from just $10 to more than $100.
You can decide the budget beforehand, but if budget is not an issue, you can consider the following factors first before you choose a particular model:
Material

The material of the waterer is very crucial in determining its life, reliability and durability. Stainless steel is considered to be the best material because it is the most durable and easiest to clean.
You can also opt for plastic bowls, but you will need to ensure that they are BPA-free as well as UV-resistant because they will be placed in the sunny outdoors.
If you are going for fountains, they should be made with materials that are outdoor-safe and -friendly. The pumps, adapters, cords and all the other parts should be suitable for the outdoors to avoid any unfortunate accidents.
Size
The size and capacity of an automatic dog waterer outdoor is another decisive factor in the buying process. The size of the bowl should be big enough for your dog to easily drink water from. Any bowl which has a capacity of less than 24 ounces is too small for a dog.
Even for fountains, the basin should be big enough to avoid spilling when the dog is drinking water so that it can easily drink.
Auto-Filling Ability
An auto-fill feature is incredibly convenient to have. Although it might significantly increase the price of the product, it will save you from the trouble of manually refilling the waterer.
Even fountains come with an auto-fill system where they are connected to a water source and keep getting refilled whenever required.
An auto-fill system is extremely important, especially if you are leaving your pet unattended for long periods and there is a chance of the water running out.
Filter
Filters are another important part of the whole automatic dog waterer outdoor system. They make sure the bowls stay clean from all the outdoor debris, chemicals and any other mess. Automatic filters keep working and cleaning the water by themselves, washing out all the dirt or any other mess that might land on the water's surface.
Why Is Fresh Water Important for Your Dog?
It is true that a balanced diet is very necessary for your dog, but what is equally important is your dog's water intake. Since water is an important component of a healthy body, your dog will not be able to function properly without it. To save your dog from dehydration, timely provision of water is very important.
Water is beneficial because it helps move the nutrients around the dog's body and through the cells. It also helps make the digestion process easier and more effective. Moreover, water contributes to maintaining the body temperature and keeping the body cool, especially during the summer days.
Water also makes movements easier for your dog by lubricating the joints. It also aids in the removal of harmful substances from your dog's body through urination.
Thus, water plays a vital role in keeping your dog healthy and active throughout its lifetime. Without an adequate supply of water, your dog might end up getting ill or dehydrated.
The Best Automatic Dog Waterers
Now that we have completely discussed everything that we need to know about auto dog waterers, let's dive into the specifics of some of the best products available in the market.
1. Easy-Clean Auto-Fill Water Bowl
It is made of polypropylene plastic and comes with a Velcro strip and hooks for installation. This pet fan has variable speed setting as well as an auto timer for half an hour to two hours. It is a mini fan perfect for your tiny puppies and dogs.
Easy-Clean is a long-lasting, durable auto-fill bowl. For its automatic feature to work, you just have to connect it to a water pipeline. The bowl works by itself; all you have to do is connect it to the water source and it will keep filling up the water to an adequate level for any number of dogs. It also has a built-in filter, which helps keep the bowl clean so that you do not have to worry about cleaning it manually.
The model is very easy to assemble and disassemble

The fast-fill valve allows the bowl to refill very quickly

The plastic body is BPA-free and UV-resistant, which means complete protection from sunlight

The filter is noiseless, so your pet will not get scared or startled
The quality is not as good as many other products from a similar range

Many users have reported that the valves and body had leakage issues
2. Bergan Pet Waterer Automatic
Bergan is yet another simple yet effective automatic dog waterer outdoor. All you have to do is connect it to a garden hose or any other water supply, and the rest will be done by Bergan itself. It can also be mounted on walls for the more hyper or aggressive pets.
The overall design of the product is very durable and strong. It is also BPA-free and UV-resistant, which makes it great for the outdoors.
It has a simple design, which makes it easier for you to set it up and get it running for your dog. Its size also makes it feasible for multiple dogs to drink water at the same time.
Its price is comparatively lower than many other products

The body is quite tough, which makes it very durable and reliable

Due to the large bowl, the water holding capacity is incredible
The equipment and valves that come with the product are not quite durable

The box doesn't come with a quick start guide or an instruction manual
3. PetSafe Drinkwell Everflow Water Fountain
PetSafe is one of the most popular and reliable names in the dog waterer market. This particular model features continuously flowing water and can hold up to 192 ounces of water. This means you can use it for dogs of any size.
The carbon filters in this model help clean the chemicals and debris constantly so that your dog keeps getting fresh and clear water. You can also change the speed of the flow through the float valve so that your pet can enjoy drinking clean and cool water easily all day. This type of design is really innovative, and it makes drinking water easier and more fun.
The model features a dual-filtration system for cleaner water

The plastic body is BPA-free as well as UV-resistant

The simple layout makes it easier to clean
Hoses and valves are reported to get leakages soon after usage

The plastic quality is not quite durable
4. Trio Gato Water Sprinkler
Trio Gato is a fun and engaging variation to the line of outdoor auto dog waterers. This model features a step-on dog waterer, which means that whenever your dog steps on the surface, the water will start sprinkling out of it. Due to its simple and fun design, dogs do not take much time in understanding how to work it.
The setup process is also quite easy and manageable. The product also comes with the right number of adapters and connectors so that you do not have to face any difficulties in setting up the system for your beloved dog.
Super fun and exciting for any dog to use due to its design

The sprinkler is very easy to set up and get running

Provides clean water whenever your dog desires
A powerful dog might be able to easily break it

It does not stick to the ground which means that the dog can turn it upside down or pull it
5. H2O Animal Hydration Tough Guy Automatic Waterer
This American auto waterer is a heavy-duty model made from high-quality polypropylene. It is tough and durable enough for any type of animal, making it a versatile automatic outdoor waterer. You can easily connect it to a direct water supply, and it will constantly provide clean and fresh water to any animal that needs it.
It can be mounted on a fence or wall pretty easily, and the large drain allows it to be cleaned very easily and effectively. It is also rust-proof and resistant to sunlight, so it can keep looking like new for life. The bowl comes with an auto-fill feature so that you do not have to worry about constantly refilling it.
Comes with 2 lag bolts so that you can adjust and fix it at whatever height your dog is comfortable with

The drain plug makes the model easy to be cleaned

No need to train your dog on how to use it
Although claimed to be very durable, the design is not as heavy duty as claimed

The valves that come with the product are cheap and start leaking very soon. Hence, you need to buy better quality valves if you want it to work properly