Choosing The Best Dog Bark Collar
The-Hunting-Dog is supported by its audience. We may receive commissions on purchases made from links on our site.
Apart from the wide range of benefits that come from owning a dog, there are also aspects which might become annoying when you do not know how to prevent these or find the right solution in certain cases.
When your dog barks more often than he should, you can educate him to stop doing so when there is no serious reason for this. You can do so by patient and persistent training or by using innovative products such as bark collars, training collars and many other tools you can find available on the market. However, this guide reviews and describes specifically best bark collars and their most useful features.
Taking into account all the most important factors, we have selected Top 4 Dog Bark Collars.
Brand
SportDOG SBC-10R
Pet Pawsabilities
Dogtra YS300
PetSafe Elite




Our Rating
Battery
-Rechargeable
-Lasts a 1-2 months
on the one charge


-6v alkaline
-Not rechargeable
-Lasts two to four weeks

-Rechargeable

-RFA-188 battery
-Not rechargeable

Water Resistance
Waterproof
No
Waterproof
Waterproof
Correction Type
Static shock

Tone
Vibration

Vibration
Static shock

Static shock

Correction Levels
10 levels of static stimulation
3 correction modes
7 levels of stimulation
6 levels of stimulation
10 levels of stimulation
Dog Weight
8+ pounds
10 -120 pounds
10+ pounds
8 - 55 pounds
Neck size
5 - 22 inches
8.34 - 24.5 inches
6 - 17 inches
6.5 - 22 inches
Bark Sensor
Sound and vibration
Sound
Sound
Sound and vibration
Contact Points
All-purpose
Long and short
All-purpose
All-purpose
Price

Check Price




Check Price

Check Price

Check Price

Review

Full Review

Full Review

Full Review

Full Review
What is dog bark collar
In case you have not yet become familiar with such amazing tools, you should know that a bark collar is a type of device that transmits sound or tactile signals to your dog when he barks for no reason. This means that you can use the bark collar to educate him to stop barking when there is no serious reason for this thus stop him from disturbing you or your neighbors. Moreover, you should know that most many dog owners who use bark collars describe the real benefits of using these tools. These are totally safe to use and do not harm your dog in any way.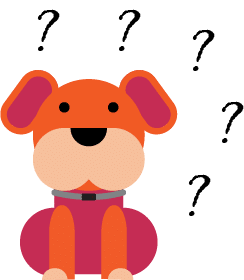 T

he Purpose and the Benefits of Using a Bark Collar
If you are the proud owner of a dog there is a good chance that you have dealt with barking at one time or another. Maybe you are the owner of a new puppy and you are currently dealing with nuisance barking. Whatever the situation is, there is no denying that barking is annoying and frightening. This is especially true if you have a big dog with a loud bark.
Larger dogs that bark uncontrollably can easily scare and frighten neighborhood kids or even adults. And, this is not to even mention trying to take the dog to the park. With an untrained dog, this would be a complete nightmare. Luckily, there are a number of devices on the market that can help you train your dog not to bark. One of these devices is the bark collar.
These devices are used for the simple purpose of preventing excessive barking by giving your favorite pet a small correction that is totally harmless to it. When you purchase the best bark collar, you ensure proper effectiveness and make sure that your dog will not feel threatened in any way. However, your pet will learn systematically when it is, and it is not the case to start or stop barking. Moreover, excessive barking is dangerous for the health of your dog. If the dog barks repetitively for couple hours, he starts to be exhausted, and his heart rate goes up badly. Dogs need our full attention and proper training to behave properly, feel loved and appreciated while being properly educated, the same way children do.
Prepare Your Dog for Social Life
Parents teach their children to stop crying when there is no reason to do this, so dog owners need to teach their little pets to stop barking when this is not necessary. This is a simple and harmless way of building a nice relationship with your pet by offering it the education it needs to behave properly and be a pleasant presence in any home, in the outdoor environment, and among other people or dogs. This purpose can be easily achieved by training and devote enough time to your dog.
General Types of Dog Bark Collars
The market is filled with various types of bark collars. All these have their cons and pros to consider when you wish to find and purchase the best one for your dog. There are two general types that you should become familiar with from the beginning.
First, there are those automatic devices that help correct your dog whenever its barking becomes annoying and useless. Second, there are dog bar collars that function based on remote controls that help you decide when it is the case to teach your dog not to bark.
Both types come with advantages and disadvantages, according to the intended purpose that pet owners have in mind. You can discover these easily by analyzing the bark collar reviews that offer you a complete scheme of functionalities, pros, and cons for every product. Generally, these are lightweight, highly effective when chosen properly and do not require huge additional costs for maintenance from your part.
Automatic Dog Bark Collars
Bark collars that function automatically are based on a system that detects the period in which the dog barks and when it might be time for him to stop doing so. It transmits a correction signal to your dog that lets him know that there is no reason for him to continue making noise. These kinds of devices do not require your attention or the need to control them because they operate automatically based on specific instructions and factors indicated by the manufacturer during production. So, their greatest advantage is that they do not require any action from you upon the installation.
The only downside they present comes from the fact that they function based on instructions they have received during the manufacturing process without making distinctions between dogs, situations or other factors. However, those who created these have considered a wide range of factors that are at the base of their operation to ensure their effectiveness over time. However, if some other dog is barking near your dog on the walk, your pet will experience incorrect stimulus. If these situations occur often, then it could be bad for a mental health of your dog, which is above all a priority. He wouldn't be able to find any path when his collar shocks or squeals and this is what makes whole training effective.
Bark Collars with Remotes
The second type of general dog bark collars functions based on remotes which you can use according to your needs and preferences. The greatest advantage in their case is that they offer you full freedom to operate them whenever you consider this appropriate. Shock collars with remote can help you train your dog the way you want to and whenever you want to without the need to remove the collar.
The only downside in their case is that these do not function without the use of the remote. However, this is the whole principle behind their functioning system. Their purpose is to allow dog owners to educate their favorite pets how they see fit and by making a clear distinction between important factors and circumstances when these should or should not be used.
Bark Collars: Safe Tools with Proven Effectiveness
Both types that we have mentioned above are highly beneficial for you as a dog owner. You love your pet so you are constantly interested in offering it the education it needs to behave properly every time. The best bark collars you can find have a lot of additional features like waterproof, rechargeable battery, large working range, and selectable levels of static stimulation. Many of them use more than one type of stimulus for example vibration and sound.
Although there is a certain controversy about such devices nowadays, you should analyze the situation with your intended purpose in mind. These are not cruel or harmful in any way and your purpose when using these tools is not harming your dog by any means. He will not feel any pain when wearing these tools.
Choosing the best dog bark collar is the right way to go to ensure perfect results without inflicting any pain or negative emotions to your favorite pet. Analyze the bark collar reviews before making your choice to ensure proper selection of a device that will help create that perfect connection with your dog during training.
Types of Bark Collars
The most popular type of dog bark collar is the one which uses electrical pulse as a stimulus. However, pet owners quite often decide to try other systems like a beeping sound, vibration, and burst of citronella spray. Nonetheless, our tests constantly show that electrical shock is by far the most effective type of correction.
Shock/Pulse Collars: Functions and Uses
A shock bark collar is basically just a regular collar that has a small box with two metal electrodes attached to it. The collar was obviously designed to fit around the dog's neck, but it was designed in such a way that the electrodes penetrate the dog's fur and press against the skin. Most modern anti-bark collars can be adjusted, but they will usually range anywhere from 1500 to 4500 volts. When activated this electrical shock will be sent to your dog via the electrodes. Wireless dog fences mostly use this type of correction as well.
There is simply no denying that these shocks are painful and frightening because they will cause most dogs to yelp. In these cases, the dog is usually shocked again because the collar picked up the yelping sound, which is recognized as barking. These devices are not only known to shock your dogs, but there have been many reported cases of burns on the skin.
Vibration Bark Collars
The name of this system is pretty self-explanatory. It starts to vibrate whenever it detects the bark or in the remote variant when you press the button. It is very similar to smartphone vibrations. This kind of collar doesn't work as effective as shock collars, but they are not the worst either. Tip – they don't work on long-hair dogs because the vibrating device doesn't touch the dog's skin hard enough.
Ultrasonic Bark Collars
The technology never stops from evolving which can only mean great news for users interested in innovative solutions. Nowadays, you also have the opportunity of using Ultrasonic bark collars that function perfectly and deliver the intended message every time.  This type of dog bark collars function based on an ultrasonic tone which is unpleasant for a dog's sensitive hearing.
This will give you peace and quiet and will help your dog depict a well-balanced behavior that will lead to an improved behavior soon. The way in which your dog learns to stop barking with the help of such collars is by hearing a specific noise or sound that only he will hear. These are harmless to use yet highly effective for dog training. The strengths of ultrasonic bark collars are lightweight, highly comfortable to wear and mostly water-resistant.
In terms of downsides, the most important one is that these function solely on the sound that only your dog can hear and which might be limited given other external sounds that he could hear in the outdoor environment. These work best indoors due to limited surrounding noise. Therefore, these can be limited regarding of effectiveness in the outdoor environment.
Citronella Bark Collars
Another type of warning device is citronella bark collar. These function based on a small microphone used to detect any barking the sound coming from the dog wearing these. It uses a burst of citronella spray near to the pet's face to eliminate or reduce excessive barking.
This type of collar helps dogs learn to behave by following a familiar pattern based on a well-known smell. Moreover, it ensures a delicate intervention that will not inflict any pain or emotional shock to your dog. This system has proven to be highly effective in terms of achieving your dog training goals when the dog is generally shy and timid. Tough and firm dogs will quickly adapt to the device and begin to ignore it.
On the other side comes the only disadvantage that becomes noticeable when using this type of bark collar, namely the expenses involved in their maintenance. The delicate way of intervening in your dog's behavior makes these tools highly effective yet sensitive to any exterior factors. You will need to invest extra money to ensure proper functioning over longer periods of time because the spray used to make these operate properly needs to be constantly refilled. Therefore, it is an effective yet quite costly solution for dog owners.
Specific Requirements in the Case of Small Dogs
When it comes to choosing the best dog bark collar for the small dog, it is necessary for you to consider several important factors that will help you make the right selection. The type of dog you have regarding dimensions can totally influence your decision. You cannot use the same intensity in the case of such devices with small and big dogs so you need to choose a tool that will help you train your dog without inflicting any emotional shock or pain.
You need to consider the direct correspondence between the weight of your dog and the recommended weight of the collar, according to product description provided by the manufacturer.
Moreover, it is also important for you to consider the size of the collar according to your dog's neck size. Most products can be properly resized, but this is not the case with all collars, so you need to pay attention to such factors before choosing the best bark collar for your dog.
Additional Tip
Never leave the bark collar on before and after training because this will not be comfortable for the dog. He needs to perceive this tool as part of its education and not consider it uncomfortable or harmful in any way. Choose the right time to place the device on and only use it for the purpose of training your dog either indoors or outside your home.
How Can No-Bark Shock Collars Psychologically Impact Your Dog
These collars have proven extremely effective over the years, but there are a number of experts that claim these devices can have a negative impact on your dog. How do these collar psychologically affect your pets and are there other alternatives to deter barking? That is exactly what you are going to discover below.
What Does Science Say?
You already learned that there is no denying that shock collar cause pain. This much is evident if you have ever been around a dog that has received a shock. New dogs will whimper and whine until they figure out that the collar will shock them again. Over the years, a number of studies have been conducted on the effects caused by these devices. It seems that several studies have proven that repeated shocks by these collars can definitely cause undue stress to your dog. Another study conducted on hardened guard dog breeds like German Sheppard has proven that repeated shocks from these devices cause long-lasting stress effect.
In fact, these effects have been so prominent that most dogs continue to act with an aversively towards their handler and trainers. This is even true when the training session is over. Luckily, there are a number of other proven devices that can be used to train your dogs on a safer level. 
Fortunately, there are other options that appear to be safer and less immoral. One of the possibilities is to buy a bark collar that only have a vibration and tone stimulus. These kind of devices won't hurt your dog.
Another possibility is to invest in the anti bark device. Zelers Anti-Barking Deterrent Device is just one example. This is a stand-alone device that deters excessive barking. You can set the device outdoors in the area where your dog spends most of its time. It will pick up barks from 50 feet away. And, the best part is there is no bark collar involved, just ultra-sonic waves.
Pet Pawsabilities: Bark Control Collar 
The wide variety of products available for dog training gives you the opportunity to select the best ones to ensure proper training for your favorite pet according to specific circumstances and factors. The humane bark control collar from the category of pet pawsabilities is a best seller due to the wide range of benefits it offers to users and the dogs being trained using it.
Different Levels of Sensitivity and Intensity
This is a dog bark collar that features tone and vibration mode only. It comes with seven different sensitivity levels which help you teach your dog how to behave without inflicting any pain or emotional shock to it. It is extremely effective due to its wide range of options that allow you to use it properly in every given circumstance. This product was specially designed to help you keep the dog barking under control and teach your favorite pet when it might or might not be appropriate to bark.
How It Functions
The way in which it functions is based on a microprocessor that controls it. It also features voice recognition options which improve its effectiveness. The different levels of correction enabled by this dog bark collar allow you to choose the intensity of the warning according to given circumstances.
The product functions based on a warning tone and added vibration that is transmitted when the dog barks the third time. From the third to the seventh bark, the intensity of the warning increases thus letting your dog know that he should stop barking because there is no danger to him or yourself.
High-Quality and Effectiveness
This dog bark collar is high-quality and features a no rust zinc alloy buckle. Both are comfortable for the dog and built to last a long time. They work best for small dogs as well as large ones due to its adaptive functions.
Finally, the important thing to remember in its case is not to use it for more than 6-10 hours so that there might not be too much pressure on your dog every day.
Seven levels of correction

Seven customizable bark sensitivity levels

For 20 to 150 lb dogs
Doesn't have rechargeable battery

The battery cover come off easily

Not waterproof
PetSafe Little Dog Spray Bark Control
Another effective alternative at your disposal in the category of dog training products is represented by dog bark spray controlled items. The one we will present today comes from PetSafe and has become highly popular for its effectiveness, high-quality and long-lasting features. It functions based on a Citronella spray used to reduce or eliminate excessive dog barking. It is comfortable to wear for small dogs, easy to use and refillable which makes it a perfect choice for long periods of time.
How It Functions
The key element at the base of the operation of this product is the Citronella spray that is released whenever your dog barks excessively and needs a familiar warning to let him now that he should stop. Moreover, there are also unscented spray refills available for you if you consider this option better. Moreover, the way in which the product was developed ensures that false correction will never be part of your training sessions. It does that by differentiating your dog's barking noises from external ones thus ensures perfect effectiveness every time.
Effective Features and Functions
This product has been developed with the purpose of ensuring effective dog training without causing any pain, shock or unpleasant feelings to your dog. It functions based on patented perfect bark detection features and it is 100% waterproof. This makes it the perfect choice for use during your dog's outdoor activities.
Important Facts to Know
You can use this dog spray bark control item for dogs that feature sizes from 8 to 55 pounds. Also, it is a perfect match for neck sizes of up to 22 inches. You will benefit from 30 to 40 sprays in the case of each refill and 300 to 400 sprays per can. This product is 100% safe to use and does not feature any disadvantage for your dog.
Finally, this item should not be used all day long because this might reduce its effectiveness. Use it whenever you decide to train your dog, especially when he engages in outdoor activities.
Light weight

Perfect for small dogs

Long lasting batteries

Squeaky toys do not trigger the sprayer

Waterproof
Doesn't have rechargeable battery

Need to refill the collar

Some dogs get used to the spray
If you are searching for a high-quality, durable and practical dog collars to use for training, you will definitely be interested to discover this ultimate training collar from PetTech. It has become a widely popular product due to the huge range of benefits it offers to users and dogs that need proper training over time. It is high-quality, fully waterproof and can be used both by specialists and pet owners.
When to Use It
You can use this dog training collar when you wish to correct excessive barking, whenever you walk your dog and do not wish to disturb others or when you wish to train your dog how to get accustomed with the leash. Also, this product is beneficial for dog owners interested in teaching their dogs how to sit properly, how not to feel the need to become aggressive in any circumstance. Finally, it is a perfect option for those who are trying to teach their dogs general behavioral obedience without inflicting any pain or physical and emotional shocks to their favorite pets.
Remote Controlled Product with Adjustable Functions
This dog training collar functions based on a remote control that allows you to choose when and how to use it for different sessions of training. The painless shock it transmits is adjustable, giving you the opportunity to choose from four different modes. It allows customization that makes it highly effective for pet owners who wish to adapt their training sessions to different factors and circumstances.
Perfect Functions for Effective Training
The product was created with the purpose of enabling effective dog training through various, perfect functions that help you every time you need to send instructions to your dog during the learning process. It features four types of correction: static stimulation, vibration, light and tone mode for audible warnings.
Long-Lasting Battery Life for Long-Term Use
This dog training collar features a long-lasting battery life that will allow you to take advantage of its functions for a long time. It can also be easily and rapidly recharged for perfect functioning all day long.
Finally, make sure you use this product only during training sessions and not all day long so that your dog might not feel more pressure than necessary.
Tone, light, vibration, and static shock

Waterproof

Two types of contact points

Rechargeable

100 stimulation levels
Even lowest level of static correction can be too strong for some dogs
If you are looking for quick results to address your pooch's barking problem, the intuitive anti-barking collar by ZENNO is your pick. This collar will be triggered only if your dog starts barking. Your pooch, in turn, will avoid unnecessary barking to stop the constant vibrations.
No matter what size your dog is, this anti-barking collar will fit all neck circumferences thanks to its adjustable band. This device will adequately cover any pet weighing between 11 lbs to 150 lbs. With the lightweight collar, your pooch won't even notice it is there. 
It comes with an intelligent chip that is triggered only by the barking of the wearer. This works accurately and will not be triggered falsely by the barking of nearby dogs or any other surrounding noise. 
Resistant to water and other elements

Future updates with intelligent chip

Fits dogs of all breeds and ages

Comfortable and lightweight on your dog's neck

Harmless and humane way of addressing problem barking without any shocks

30-days return policy
A little on the expensive side

Excessive use may cause behavioral changes
Authen Barking Control Collar
No products found.
It is no surprise that Authen Barking Control Collar is currently one of the best-rated products in this category on Amazon. This is an intelligent anti-bark collar designed to minimize the harm done to your pooch. 
It intelligently filters out nearby barks from other dogs and will not be activated at the simple shake of your pooch's head. Additionally, the first bark will only trigger a warning and will not be activated unless the second bark occurs within 30 seconds of the first one. 
Beeps, vibrates, and gently shocks to discourage dog from barking unnecessarily

Quick battery charging and long-lasting

Incredibly effective and affordably priced

Easy to use
May miss low barks for safety reasons due to advanced detection mechanism