The-Hunting-Dog is supported by its audience. We may receive commissions on purchases made from links on our site.
Dog lovers and owners can easily relate to the fact that though there is so much joy in keeping a dog around, one slight disadvantage can be the dog odor. Knowing their playful and adventurous nature, a dog can hardly stay calm without keeping its paws dirty.
And so with it comes the adventure of smelly dog furs and bed for the owner. What makes it even worse is having a dog bed that is unable to keep the odor away. Dog beds aren't just supposed to be comfortable, they should also be clean and hygienic.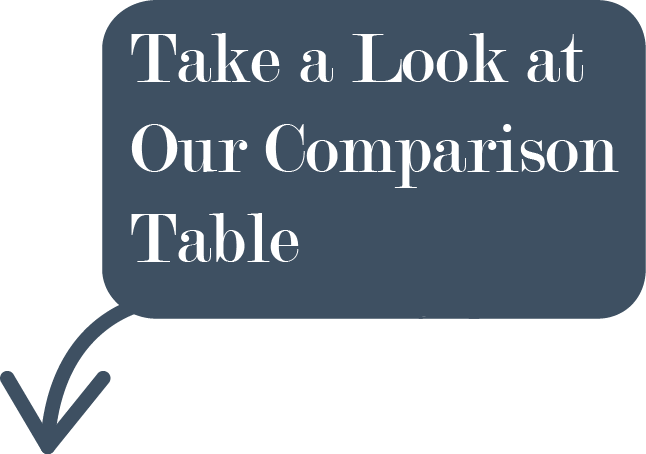 Based on our experience, we have created a list of Top 5 Odor Resistant Dog Beds
Are dog beds important? 
Dog beds are a massive need in every household with a dog. Not only do they offer a place for comfort, but they also keep the dog's health under check as well. There can be a lot of health complications for a dog as a result of sleeping on cold solid floors.
So yes, they are extremely important. For both health and hygienic reasons, these are highly suggested. Dog beds are also quite light and can easily complement any home setting, so there is no need for you to worry about messing up your bedroom or living room design. 
Features to look out for when buying odor resistant dog beds
Sure enough, every product out there is not made to last forever, but with the right composition of materials, it can certainly have long-lasting use. Here are some of the features to look out for while buying a dog bed. 
Material: breathable and non-toxic made fabric and others can be helpful in keeping certain smells from attaching to the surface. Also, look for beds that are of recyclable, stain and fur resistant material as it can help in keeping out certain odors.
Easy to clean: nothing is more hygienic than cleaning up routinely. So, look out for beds that are easy to clean thoroughly. Also, it'll be much better if you can find beds with a detachable surface. The beds should also be machine and dryer friendly.
Size: nothing beats comfort like having the right sizing of bed. Too big and your dog might get buried in it, too small and your dog might fall off so make sure you always get the bed sizing right to ensure quality sleep.
Durability: sure, a bed with colorful design can be nice, but the most defining feature should be the durability. Great and strong built beds can give your dog a lifetime of quality sleep. Factor in the bed's frame, structure, and fabric contents to check its durability. 
Comfort: the point of having a dog bed is to provide your dog with quality sleep so be very careful in selecting the right bed. Look for extra padding and cushions made from quality material to ensure high-end comfort. Light filling on the bed can mean less comfort. 
Rubber bottom: since dogs are quite restless in nature, chances are they might move around or wiggle a lot before sleeping or while sleeping, so to ensure its stability look for the rubber bottom feature at the bottom. This rubber bottom keeps the bed from moving.
How you can remove dog odor
So, you have a funky dog smell running around the house or some loose fur on some part of your furniture. Here are some basic tips on how to get rid of these. 
Sweep and thoroughly mop all the hard floors of your home.
Do a lot of vacuuming. Naturally, your house will be having a lot of loose hair which you can't properly see so vacuum every bit and corner of your house multiple times.
You can also try steam cleaning your carpets. 
Wash your pet's bed regularly.
Open up your home to some fresh air.
Wash all your linens regularly. From pillow covers to cushion cases, clean them all. 
Occasionally use a dog odor eliminator.
If you have finally decided on buying an odor-resistant dog bed, check out our list of the top five best odor resistant dog bed. 
1. Sealy Quad Layer Lux Dog Bed
If you're thinking of getting rid of your smelly old dog bed, you might want to try out the odor resisting dog bed. These beds are similar to any other regular dog beds except it comes with a bonus. That's right! It comes fully equipped with odor protection.
Available in 5 different colors with 4 different size options, you'll have a lot of quality options. These color options are not only great for your dog but it can easily match your home décor as well, so why not considering choosing both style and comfort with this bed.
The bed comes prepped in four premium padding for maximum comfort. Cooling energy gel for regulating body temperature, a padded surface made from memory foam for quick movements, another orthopedic foam, and a foam base made from Pr-Charcoal to provide an extra layer of support and odor absorption.
As for the surface, this odor resistant dog bed is provided with a hidden zipper, water-resistant liner, machine washable cover, and anti-slip bottom for added stability. This bed works great for both healthy and sick dogs as it aids in helping joint and bone problems. Particularly for older dogs with arthritis, this is the perfect bed. 
Variety of colors
Fit for all dogs 
Has orthopedic support
2. Dogbed4less Memory Foam Extreme Comfort Dog Bed
Another quality made and versatile odor resistant dog bed on the list is this bed pillow from the brand Dogbed4less. Make your dog feel comfort and ease with this chic bed pillow. With its easy to enter design and padded surface, even your injured pet can climb onto it without any trouble. 
In terms of its sizing and color availability, this bed has 4 sizing options that come in an astounding collection of 6 rich dark colors that you can choose from. With these options, you can match your interiors fashionably and also find the perfect sizeable comfort for your dog. Whether it's fitting a German shepherd or a husky, you can fit them all.  
This bed features a combination of quality material to provide best-padded comfort. With a mixture of shredded memory foam and premium poly-fill, it's the perfect combo for both comfort and managing balance. Even with a hefty filling, it's still lightweight making it easy for care and move. 
With breathable and waterproof internal cover for secure stuffing, there's no for you to worry about your dog's weight pushing and breaking out the stuffing. Which means it's made for consistent heavy duty. It also has a removable denim fabric external cover along with extra stitching for durable use, wash after wash. 
This cover is also machine washable. You don't need to worry about smelly dog beds again. Just pop it into the machine and let the stink wash away. The bed also provides orthopedic support to enable your injured dog extra care and comfort. Odor care and comfort have never been easier!  
Breathable, water-resistant material
Lots of color availability
Dense and heavy foam stuffing 
Not ideal for smaller dogs and pups  
3. PETMAKER Bamboo Charcoal Infused Pet Bed
If you're thinking about getting a new dog bed with some new exciting features, switch to the odor-free dog beds from PETMAKER. This is truly an incredible high functioning bed that will wag your dog's tail and put those fluffy paws to rest. 
This simple and elegant flat surface bed has three sizing options. From small, medium, to large which can just about fit any breed of dog. On a side note, if your puppies have trouble staying apart, you can opt for the larger size and fit two or three of them together.
Looking at the thickness of the bed, it has 2.75-inch thickness made of density foam and blended with bamboo charcoal. Perfect to fight off odors as well as mildew. This will keep your dog safe and hygienic while providing comfort and the thickness of the bed will make it really durable as well as long-lasting. 
This orthopedic cushion of the bed features the egg crate design for aiding in even the weight distribution of your pet. This further assists in providing support and comfort, especially to older as well as injured pets. The removable bed cover consists of 100% GSM polyester along with plush and soft weave and backing for longer use. The bottom has a waterproof and non-slip feature. 
Egg crate design for even weight distribution
Mildew resistant
Waterproof and non-slip feature
Does not have XL size for bigger and larger dogs
Next up on the list is the super colorful comfort odor-free dog beds from JoicyCo. If you're looking at quality beds with a variety of colors to spark up your interior feel, then this bed is definitely it. It comes in 3 available sizes along with 6 minimal color options. Each suited for you and your dog's personal taste. 
The design of the bed has a flat luxury surface structure with interiors made from durable material. It has a premium made super soft fleece mat making the surface feel super smooth while the thick cotton inside makes it comfy and durable for a long time. Overall the mattress is comfortable, breathable, airy, and soft. 
This bed is entirely washable suited for both machine and hand wash in cold water. Even after a long and routine wash, the mat retains its shape owing to its stable and sturdy use of materials. To keep the bed from moving around and staying in its place, it's embedded with anti-slip bottom. These are particularly great for hardwood floors or on a standard crate.  
It also extensively serves as a multi-purpose bed. The flat surface structure of the bed makes it suitable for car seats, sofas, pet cages and more. This feature gives your dog a feeling of security. If you don't feel like placing the dog bed on the floor, you can also opt for a customized bed stand to place the dog bed.  
Multi-purpose bed
Machine and hand-wash friendly
Durable fabric
May not be ideal for very large dogs  
5. Kuranda Chewproof Elevated Dog Bed
No products found.
From quality design to durable and comfy material composition, this next and last item on the list has all of it covered. What makes this bed special and different from other beds is that it comes in a ready-made bed stand structure. 
This dog bed is available in 5 spacious sizings, meaning you can fit any breed of dog with ease. Just choose the right sizing option. It also comes in 5 colors, suited to blend with any kind of home décor. The material composition is composed of the most durable solid vinyl fabric with a smooth surface, ideal for heavy-duty use and purpose. 
For extra comfort, you can put additional foam or fleece as the product does not provide it. The product is easy to clean and can withstand multiple and repeated cleaning. If your dog is an excessive and heavy chewer, there is no need for you to worry. With this, the edges are carefully hidden to prevent any excessive dog chewing. 
In terms of the bed structure and formation, the frames and legs are all composed of the finest aircraft-grade aluminum. These are strong enough for withstanding heavy, large dogs and lightweight enough to easily move it around. Given its posture and design, this bed can be used for indoor and outdoor purposes. 
No products found.
Unique stand design suitable for use on the inside and outside
Sturdy and lightweight
Ideal for dogs of all breed and size
Does not come with fleece or foam padding 
Conclusion
Odor-free dog beds or odor-resistant beds are essentially better choices in comparison to other normal dog beds. These offer a higher advantage over the others as it basically keeps both health and hygiene under check. So, get one now! Before you start throwing out another smelly bed.
Online markets and stores these days are basically flooded with hundreds and thousands of dog-related products like the dog beds, for example, so carefully double-check all the important features before making any rushed purchase. Remember, quality products require quality inspection and dedication.